3 Day Walk for Breast Cancer
Cleveland - July 31-August 2, 2009
More than a thousand walkers and nearly 300 crew members and volunteers participated in the annual 3 day, 60 mile walk to bring awareness to and help prevent breast cancer. They walked for themselves, their mothers, their fathers, their children and their future children.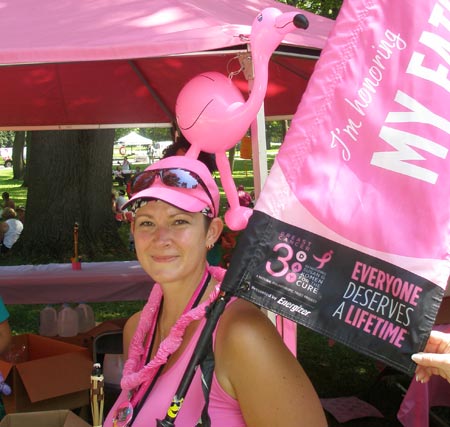 Honoring and walking for her family



Breast Cancer 3-Day walkers embarked on the journey Friday; walking 20-miles per day and sleeping in tents to make a personal difference in the fight against breast cancer.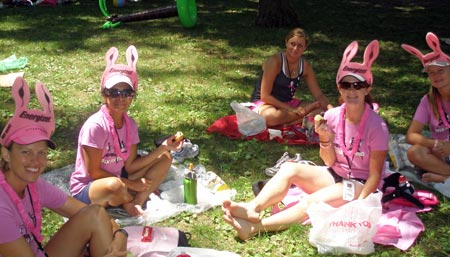 A brief pit stop and Energizer Bunny ears helped keep the walkers going and going



Each team raised a minimum of $2,300 to support their walk. Last years Cleveland Breast Cancer 3 Day raised $3.1 million dollars, with $110 million raised nationwide. According to National Philanthropic Trust statistics a full 72% of that money was invested directly in mission programs and services, exceeding the Better Business Bureau's Wise Giving Standards for Charity Accountability.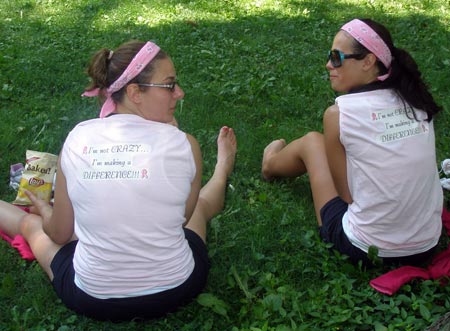 As the shirts say 'I'm not crazy, I'm making a difference'



So why are they walking? ClevelandWomen.Com asked some of the walkers. See their responses in the short video below.



Cleveland is the second city in a fifteen city event. Boston was the previous week, Chicago will be next. Some people actually walk in more than one city. There are woman of all ages, races and socio-economic circumstances. At the end of the day they share sore feet, blisters, tired bodies and a sense of accomplishment, knowing that their pain will end at the end of 3 days.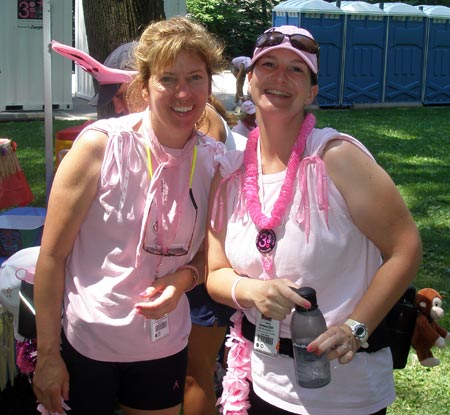 They believe that maybe the money they raised by walking will be what it takes to find a cure. Maybe someone will get a mammogram because they saw the walkers and early detection is going to save their life.

Sure, they are tired and sore, but most say they will be out there against next year and every year they have to in order to stop breast cancer.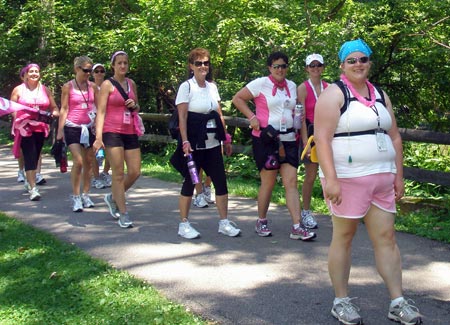 A woman by the name of Nancy G. Brinker promised her sister she would do everything in her power to stop breast cancer. Her sister's name is one we are all now familiar with - Susan G. Komen. In 1982, on behalf of Susan, Nancy Brinker launched a national breast cancer awareness campaign. To date, this grassroots organization has raised well over a billion dollars for research.


Here are some facts provided by The Breast Cancer 3 Day® that we should all be aware of:
One in eight women in the United States will be diagnosed with breast cancer in her lifetime

The greatest risk factors to breast cancer are being female and growing older

Early detection and effective treatment for breast cancer has been shown to improve survival

Making healthy lifestyle choices may reduce your risk of breast cancer.

There are about 2.5 million breast cancer survivors in the U.S. today

Nearly 2,000 men in the United States will be diagnosed with breast cancer in 2009

One person is diagnosed with breast cancer every three minutes in the United States
As scary as those statistics are, they are improving daily. Awareness and research are the key to a cure and ultimately to prevention.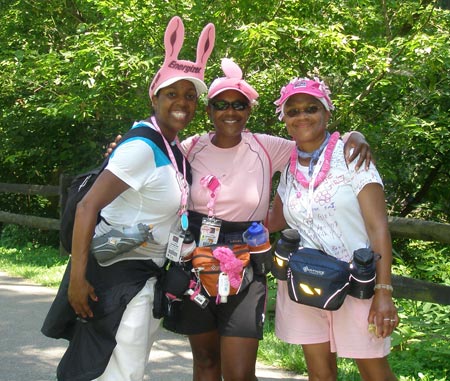 Next year's walk will be July 30-August 1, 2010. Why not get involved? Check www.the3day.org for registration information.
---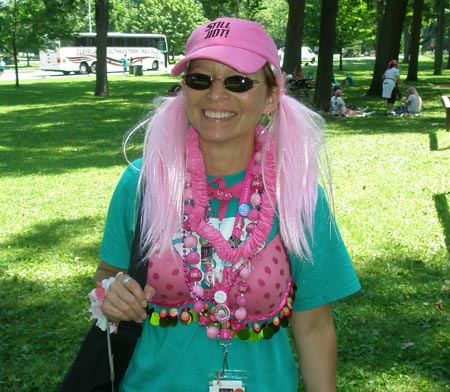 ---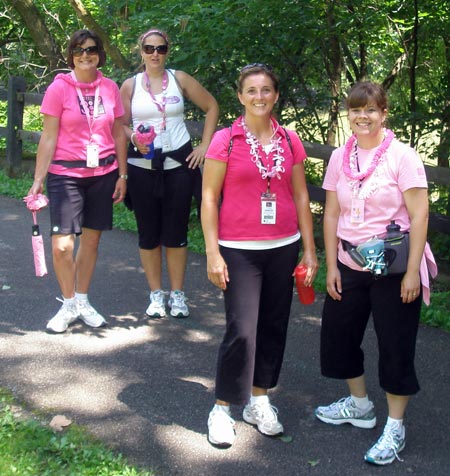 ---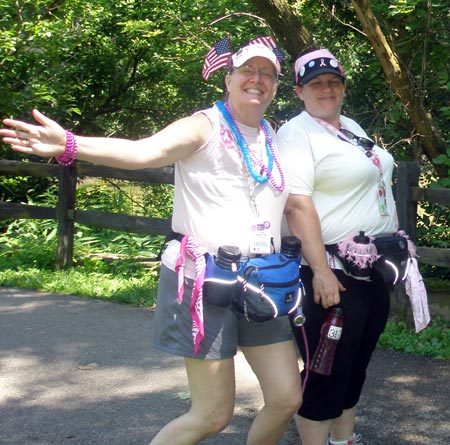 ---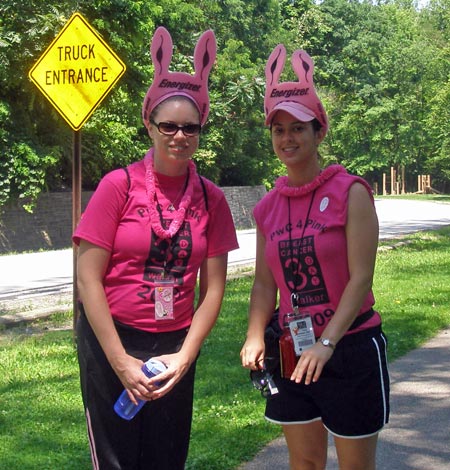 ---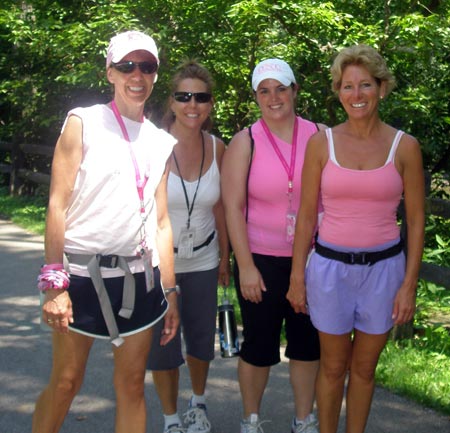 ---
---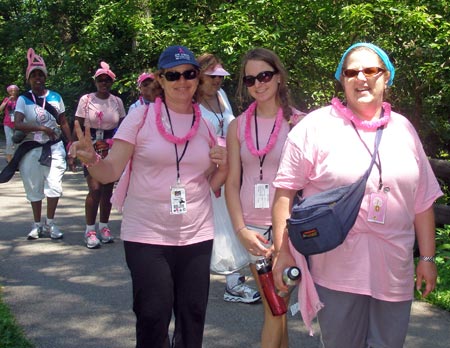 ---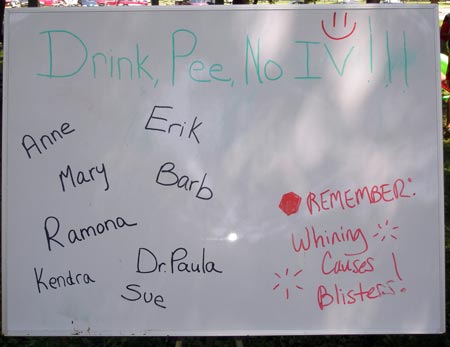 Good advice


---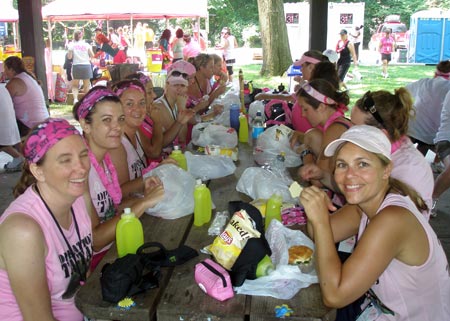 A well-deserved rest stop


---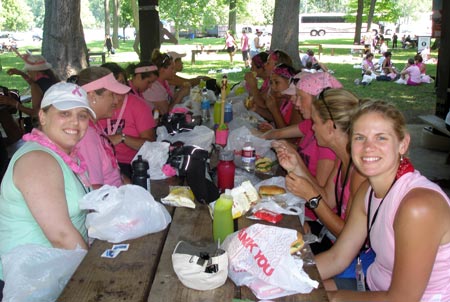 ---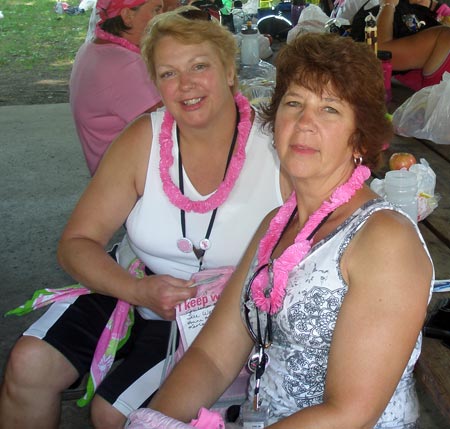 ---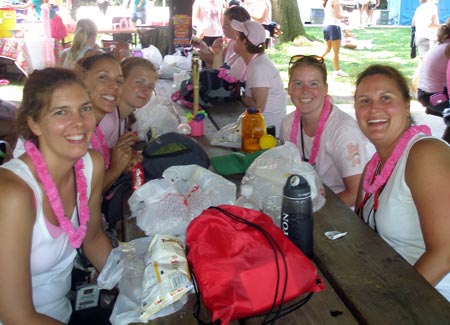 ---
---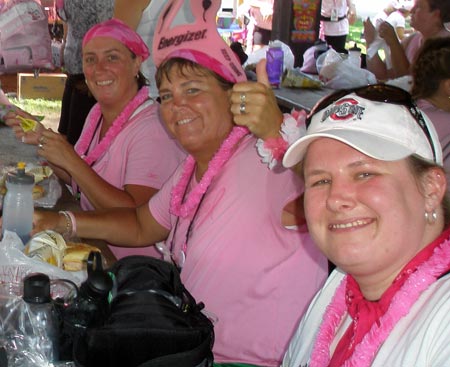 ---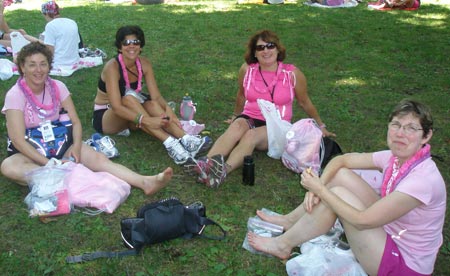 ---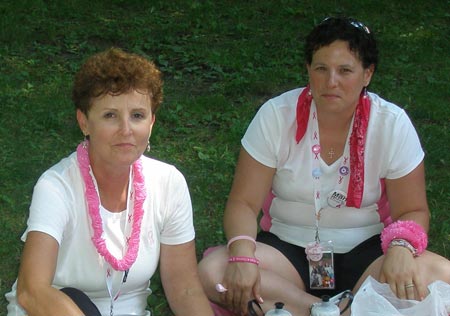 ---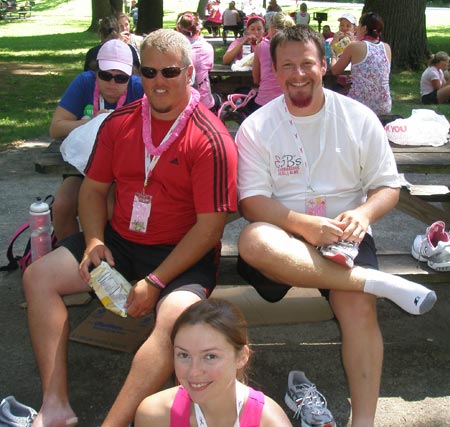 Guys were involved too


---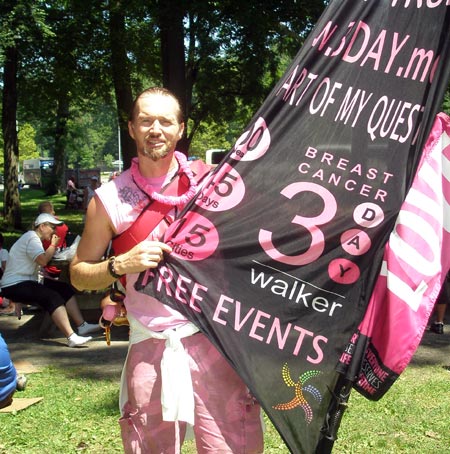 ---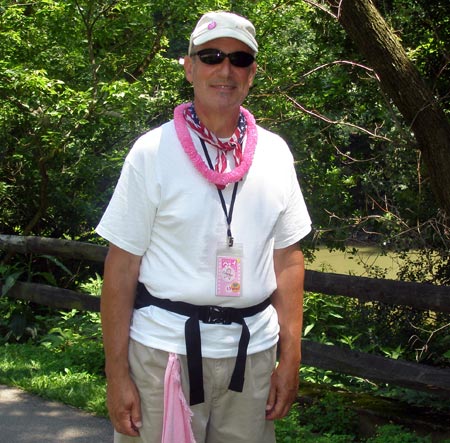 ---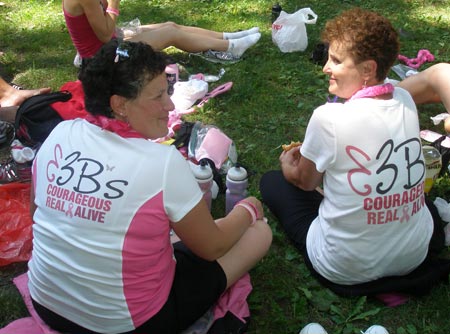 ---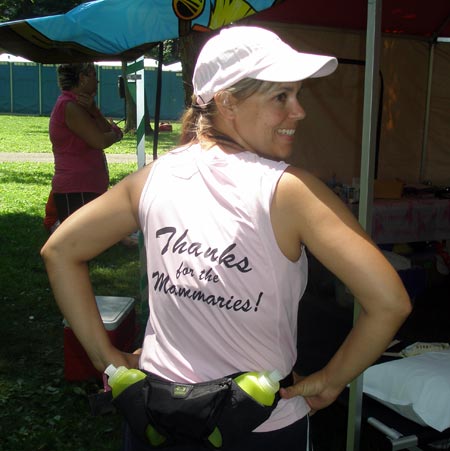 ---
Top of Page
Back to Cleveland Women Out and About
Cleveland 3-Day Walk 2008