Dragon Boat Races

Cleveland Women at the Dragon Boat Races 9-1-2007

---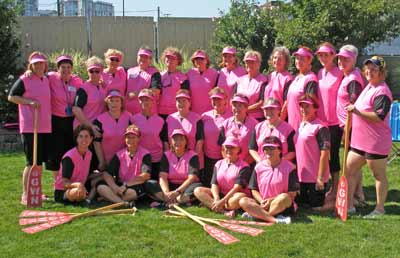 Dragon Dream Team at Dragon Boat Races in Cleveland



The Dragon Dream Team of Northeast Ohio is a group of breast cancer survivors. As they say, "We participate in dragon boat racing to make a difference - to raise awareness about breast cancer and to encourage those living with breast cancer to live full and active lives.

The Dragon Dream team is a non-profit group. Our goal is to send a message of hope to people living with this disease and to those who support them."

The Dragon Dream Team about to win
another dragon boat race
---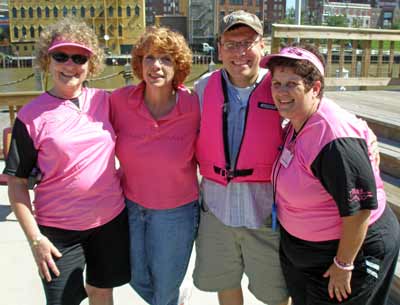 Members of the Dragon Dream Team persuaded Cleveland Councilman Joe Cimperman to don one of their pink life jackets before the race.
---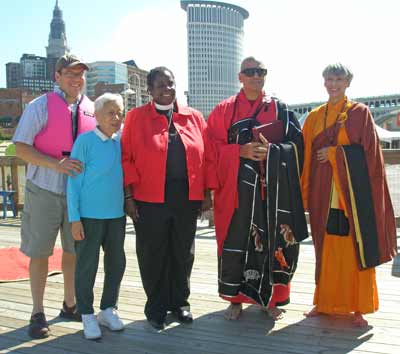 Councilman Joe Cimperman then joined local clergy and a Buddhist monk for the introduction of the race.
---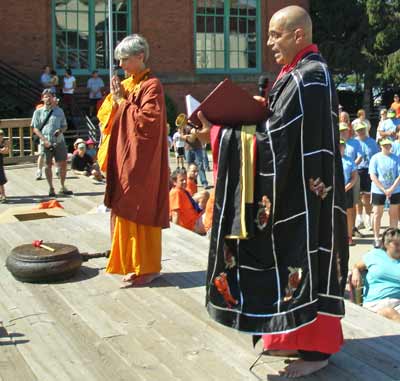 Buddhist Monks blessing the dragon boats
---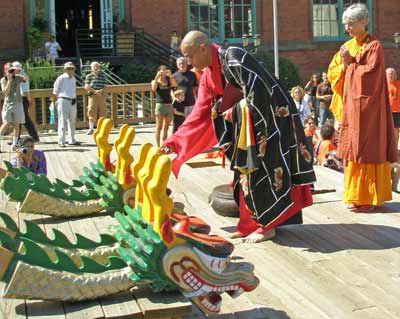 ---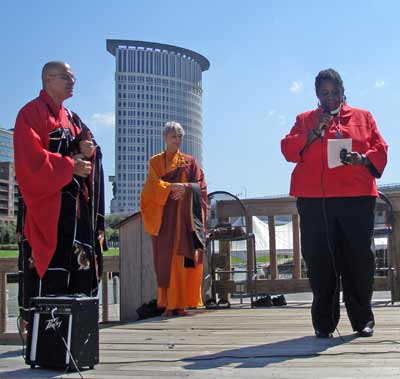 ---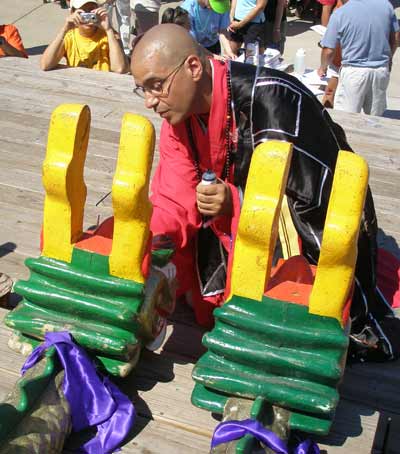 Buddhist Monk paints in the eyes of the dragon heads
---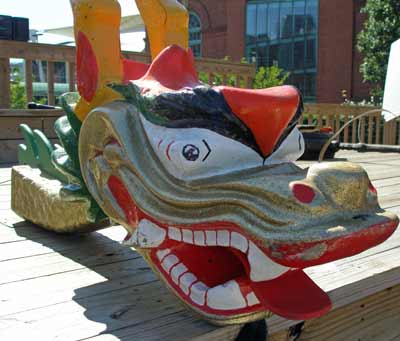 Dragon head ready to be put on one of the dragon boats
---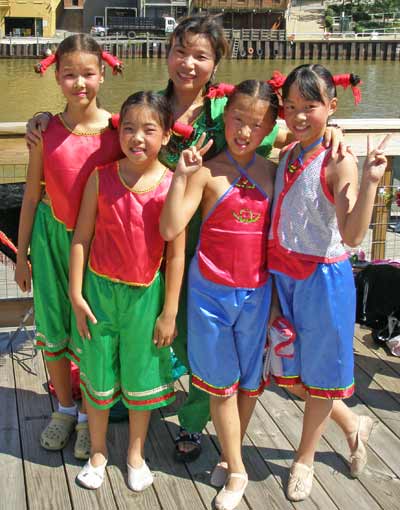 Before the races, Chinese gymnasts, dancers and a magician performed
---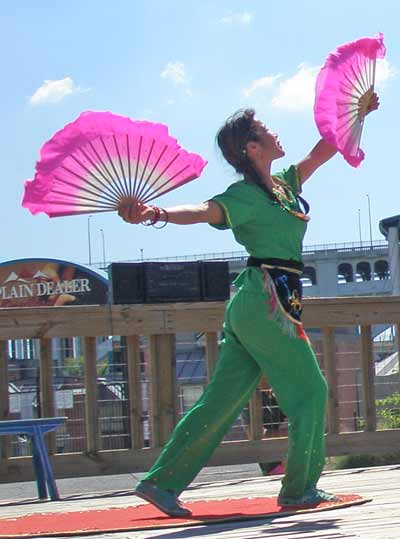 ---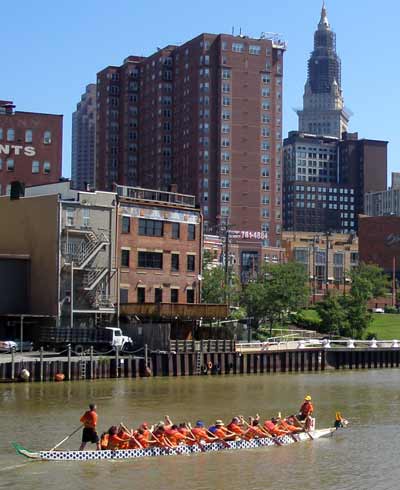 ---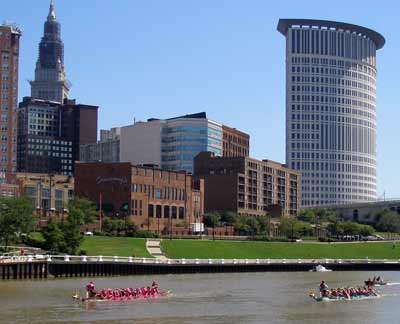 Dragon Boat Races on the Cuyahoga
---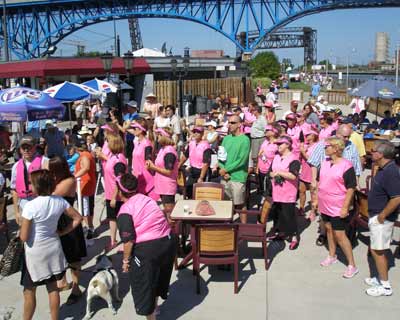 Crowds at the Cleveland Dragon Fest
---

Have an event ClevelandWomen.com should cover? Have photos of Cleveland Women out and about?
Send them to outabout@ClevelandWomen.com
---
Top of Page
Back to Mary Tompsett's Dragon Boat Race Column
Back to Out & About
Chinese in Cleveland