SBN Women in Business breakfast
April 17, 2007
Over 300 women and a smattering of men attended the Smart Business Magazine Perspective; Women in Business breakfast and panel discussion April 17th.
The event was held at Sammy's Myers University Club on Euclid Avenue. It would take more than an early start time or the tremendous traffic issues on Euclid Avenue to keep the women away. The event has always provided an inspiring panel of diverse successful women.
This year was no exception.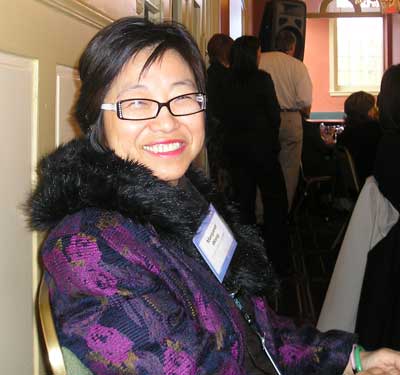 Margaret Wong


In fact, as famed immigration attorney Margaret Wong, a panel member from last year, remarked "Each year the panel gets better. I think they cannot be topped and yet they are. And I hope next year tops even this one, although I don't know how that would be possible."

The panel was moderated by Cleveland Plain Dealer Metro Editor, Elizabeth McIntyre. She did a wonderful job prompting the panel to answer the questions we all had on our minds. She also added some great insights of her own.

Panel members were: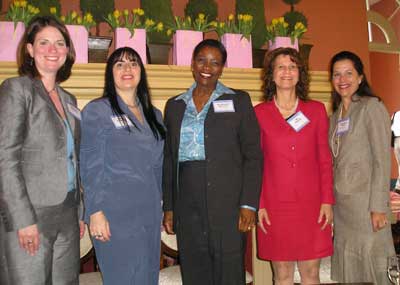 Elizabeth McIntyre, Metro Editor Plain Dealer,
Carole Sanderson, CFO/Partner Herschman Architects,
Dr. Deborah Plummer, Director of Diversity, Cleveland Clinic, Sari Feldman, Executive Director Cleveland Public Library and Mary Alice Frank, CEO Cleveland Chapter American Red Cross
Sari Feldman.
Sari is the Executive Director of the Cuyahoga County Library. This Library was just recently named the #1 Library System serving over a half a million people, in the entire United States. She combined her mother's advice to "read, read, read" and her father's advice to "never let anyone or anything stop you" and earned this position.
Mary Alice Frank.
Mary Alice is the CEO of the Cleveland Chapter of the American Red Cross. Always working in "crisis mode" Mary Alice is an articulate, conscientious, no-nonsense woman. She has a serious job to do and she does it well. She has mastered the skills required to manage large groups of people and to energize them into performing and producing at their highest level. She is the perfect person to lead us in the event of a regional disaster.
Dr. Deborah Plummer.
Deborah is the Director of Diversity at Cleveland Clinic one of the largest employers in northeast Ohio. She is also a psychologist and the award winning author of Racing Across the Lines: Changing Race Relations Through Friendships. She is a wonderful example to young women as she acknowledges the learning process she went through. She points out the importance of hiring the right people and how a good business person will not hire some one who looks like, thinks like or talks like themselves, but rather someone who brings another view and can add another layer to the mission.
Carole Sanderson.
Carole is the CFO and a partner at Herschman Architects. Carole started as an office worker. A combination of her talent, tenacity and personality brought her to the position she is in now. She says she never wanted to participate in anything she couldn't run or play a game she couldn't win. She tells people to "act like an owner and you will become an owner." She acknowledges this requires a deep commitment and willingness to go the extra mile.
All of the panelists brought with them a slightly different perspective, yet there was a concurrence of theme. They all agreed on the need for strong communication skills. As Frank said "It's not communication unless the other person gets what you say."
Dr. Plummer remarked that in this day and age many applicants come to an interview with the same credentials. A degree (or two) and some amount of experience. So a decision to hire often comes down to how a person will interact with the existing staff and the existing protocols. Accordingly they all agreed that interview questions now include more and more questions like "How did you handle working with a co-worker you didn't like?"
Once a person is hired Sari says it is her job to "find the bright light in a person and cultivate it. Dr. Plummer sees it as her job to make the employee look good, which will trickle down to all of the employees and the project.
There was a discussion on mentoring, both formal and informal. The panelists all agreed that they had numerous informal mentors - people they learned from that may never have known they were teaching. Although Carole never had formal mentors she feels her early education in Catholic Schools helped promote her "need to succeed." She also says it was with the help of a number of informal mentors that she eventually learned to say "no".
Sari had strong mentors, especially one from the University of Wisconsin whom she named her oldest daughter after and another who was instrumental in bringing her to Cleveland.
The discussion also centered on our "internal voice". Elizabeth noted that her internal voice is always right - it is hearing it that has been an issue sometimes. An audience member asked if "internal voice" or "gut" is the same as women's intuition which has been mocked for so long.
The panelists seemed to agree that intuition was not the same. Intuition came with experience. As one panelist said intuition is not just a gut feeling it is based on history. When you say I've done this or I've seen this before and this doesn't feel right - that is intuition. When a new situation arises and you must make a decision, although it is based on the sum of your past experiences it is your internal voice or gut that is going to lead you.
There were too many good points and lessons to learn to reiterate them all here. It would be impossible to even try. These women all showed the benefit of hard work, ethical behavior and a centered life. An audience member could not help but feel their energy and get excited at the possibilities in their own life.
Maybe the next time informal mentors are being discussed; these women should be pointed out as superior examples.
---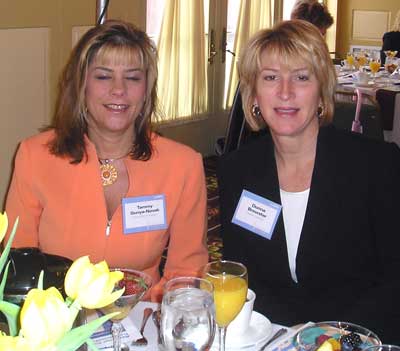 Tammy Gunya of Premier Office Technologies and
Donna Brewster of Brewster & Brewster CPA


---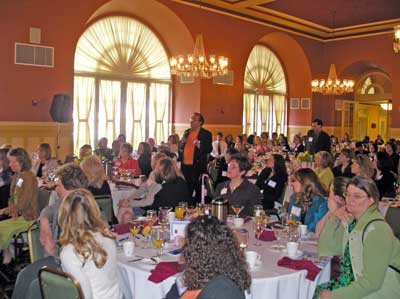 A question from the crowd


---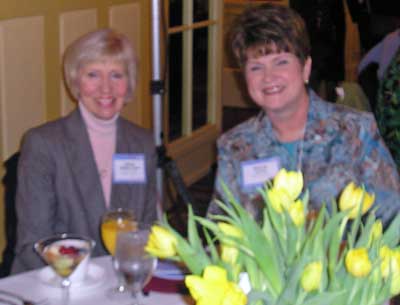 Aloise Weiker Grof and Brenda Lance of North Coast Health Care Management


---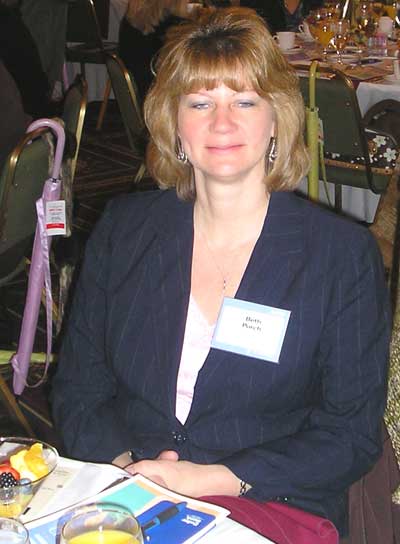 Beth Porch


---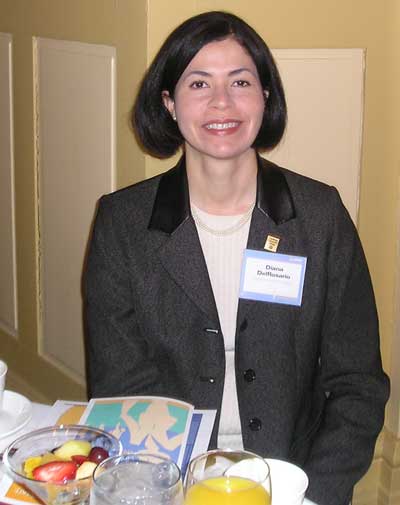 Diane DelRosario of Tri-C


---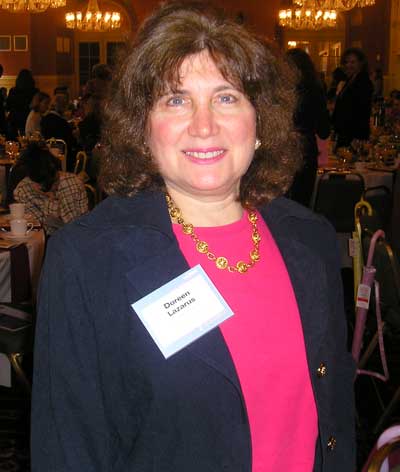 Doreen Lazarus of H/L Communications


---


Edna Akrish of Sole Business Systems


---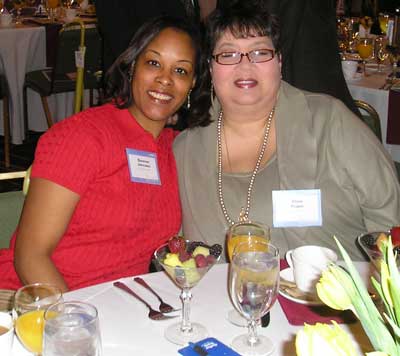 Evonne Johnson and Elise Pupo of the Cleveland Clinic


---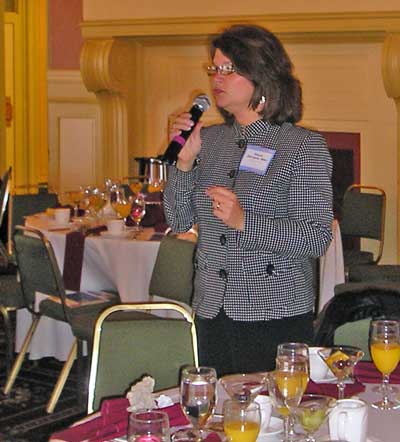 South Euclid Mayor Georgine Welo


---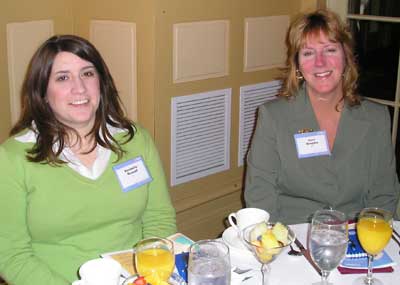 Kimberly Russell and Terri Shepka of AIG


---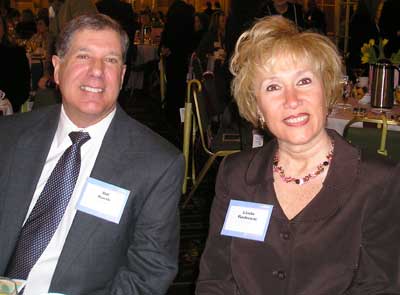 Bill Koeth and Linda Radencic of Dollar Bank


---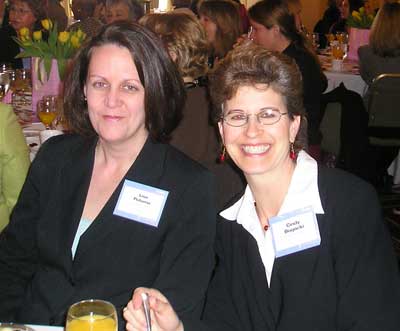 Lisa Potoma and Cindy Bogacki


---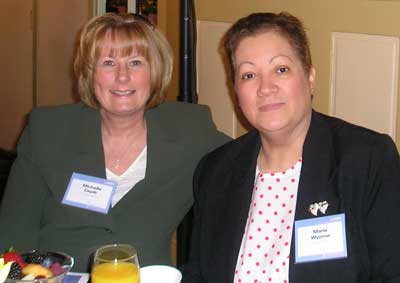 Maria Wonya and Michelle Cepik of the Cleveland Clinic


---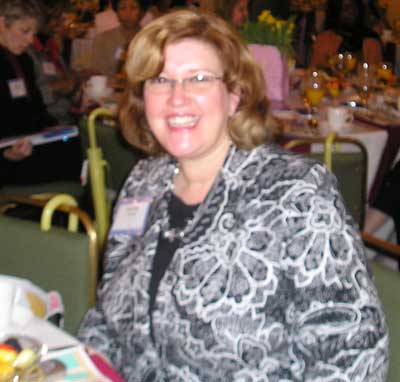 Pamela Lewis, Consultant, Coach and Speaker


---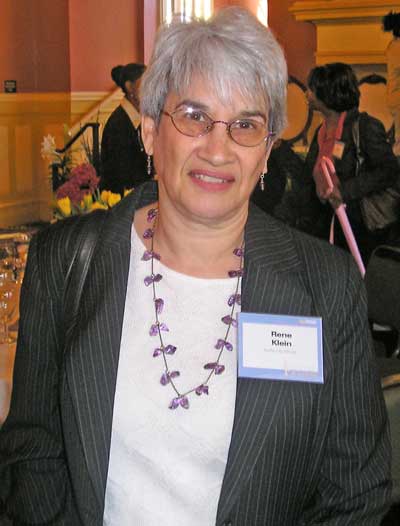 Rene Klein


---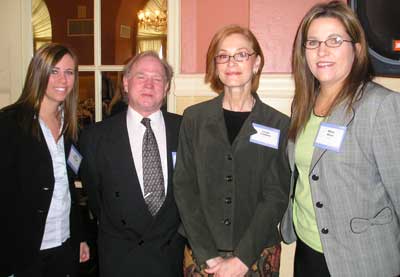 Kelly Stenger of Sammy's, James Harris of H/L Communications, Linda Cattani and Mary Kline of Sammy's


---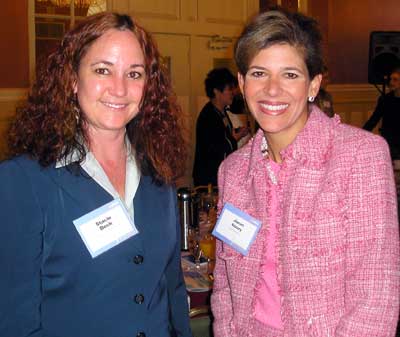 Stacie Beck of Anti-Aging & Vitality Center and Janet Koury of Smart Business Network


---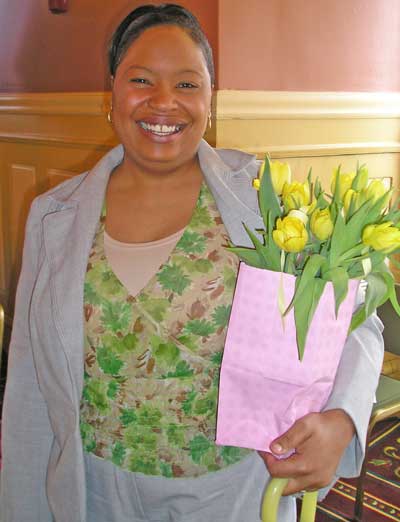 Alfie Walter of the Greater Cleveland Sports Commission


---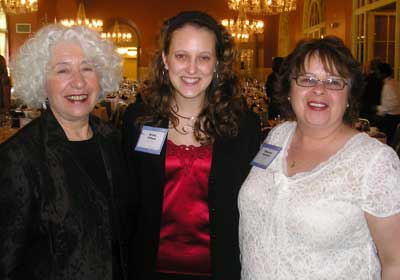 Jeanne Bluffstone, Bluffstone Public Relations, Kristy O'Hara and Deborah Garofalo of SBN


---
Have an event ClevelandWomen.com should cover? Have photos of Cleveland Women out and about? Send them to
outabout@ClevelandWomen.com
---
Top of Page
Back to Out & About