Wynonna Christmas Concert
Review by Theresa Ianni, Beaumont School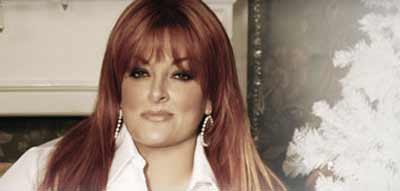 When Wynonna Judd takes the stage, she not only captures the audience with her deep, country voice, but also with her philosophical and greatly inspiring words. With her two forms of entertainment, Wynonna, also known as "Wy" to her loyal fans, entertained for nearly two hours on December 11 at the State Theater.
If you weren't a Wynonna fan at the beginning of the night, by the end, you would be. Going to the concert, I didn't know what to expect. I had never even heard of her, but by the end of the night, she felt like an old friend of mine.
She was constantly taking breaks out of her singing to connect with the audience. She told stories of her life, and made everyone really think about the true meaning of Christmas.
Starting the concert with the famous carol Santa Clause Is Coming to Town, she grasped the audiences attention. Continuing her show, she'd break in between songs to talk about her personal experiences. Not only taking a serious side, she engaged the audience with laughter and jokes.
The concert continued with a mix of traditional carols including Winter Wonderland, and a breath taking rendition of Oh Come Oh Come Emmanuel. Oh Come Oh Come Emmanuel, was beautifully arranged, and the song left me with chills.
Wynonna then brought some of her Kentucky memories to the stage and sang carols written by her family in her home town. The crowd then greeted her last song with a standing ovation causing Wynonna to come back to the stage to sing the Ave Maria. She ended the show with a sing along of Silent Night.
With a mix of traditional and personal songs and stories, Wynonna treated the concert go-ers with a peaceful night out and a start to a happy holiday season.
---
Theresa Ianni is a member of the ClevelandWomen.Com High School Girls Leadership Class of 2007.
---
Top of Page
Back to Cleveland Music
Back to Teens