Virginia Marti-Veith
and the Virginia Marti College of Art and Design

Virginia Marti-Veith is a woman who, if evaluated at any stage of her career life, would exemplify the type of student that Virginia Marti College strives to educate and inspire.
A woman with a legacy of clothing appreciation behind her, Virginia sought to gain the highest quality understanding of fashion design at the age of 25. Her quest took her to Paris, where she spent an entire year learning to make clothing not by pattern, but specific to body measurements.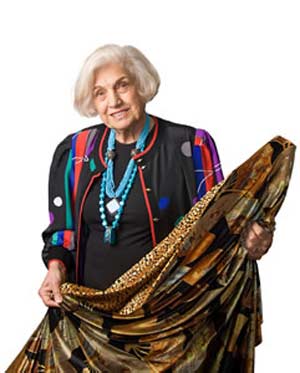 At the end of this quest, Virginia returned to Ohio and opened Virginia Marti Bridal, a home to her personalized style where she created bridal gowns. As business grew and Virginia began unsuccessfully searching for qualified professionals to help out, she realized that talent in the area was underdeveloped.

Out of this realization and this need for more advanced talent, Virginia Marti College of Art and Design began. In its first year, 1966, the school had five students enrolled in the class of Fashion Design. By 1970 the school had opened its first full-time day program, an Associate Degree Program for Fashion Design.

In 1979 Fashion Merchandising was added, Interior Design in 1984 and Graphic Design in 1985. Most recently, Virginia Marti College added the Digital Media major to the curriculum.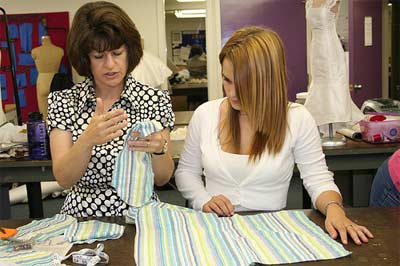 Students from all over the world have been getting their education at Virginia Marti College since its doors opened that first year. It isn't an odd occurrence to see a student from Japan, India, Indonesia or South Africa studying at this college of art and design.
Virginia Marti College of Art and Design is an accredited college located in Lakewood. It is designed for students who are prepared to accelerate their education and their careers.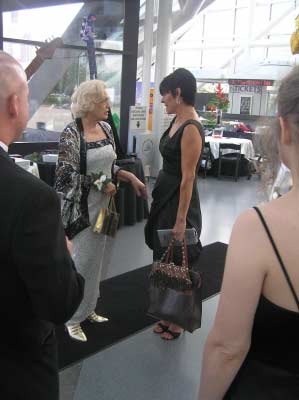 Students accepted to Virginia Marti College will receive the benefit of a culturally diverse atmosphere and a learning environment focused on the individual, not the masses. Our two-year programs prepare students for entry-level positions in a variety of industries. Each program centers on the needs specific to the careers that our students are seeking.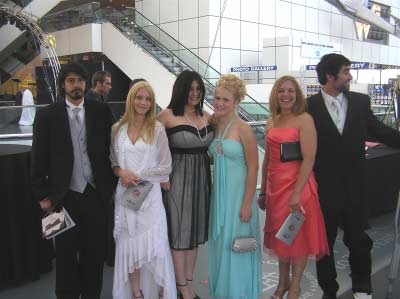 Creativity and individualized thinking are the focus of all of our programs. Whether it be Fashion Design, Fashion Merchandising, Graphic Design, Interior Design or Multimedia our students receive a superior base of skills and knowledge in a fast-paced learning environment.
Those prepared to think ahead, express themselves and demonstrate their unique capabilities will excel at Virginia Marti.
---
Top of Page
Back to Fashion