Barb Brown & Margie Flynn
1 + 1 is much greater than 2
These two women are joined together in so many amazing ways, and it shows in both their personal and business lives.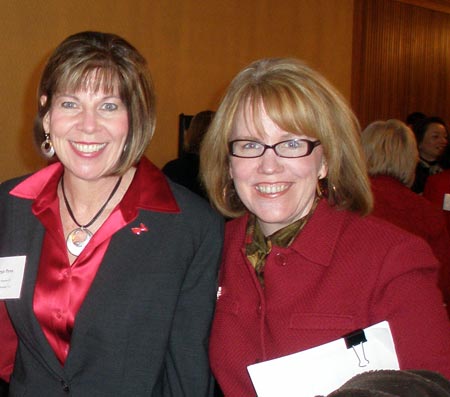 "Every little girl has a best friend growing up. And you always say you're going to marry best friends and live next door to each other and be best friends for ever and ever. Well Margie and I didn't grow up together, but we married best friends and we are extremely close and our husbands are best friends too. So are our children. In fact Katie and Kyle are only 2 and a half weeks apart in age."
Kyle even refers to the Brown family as "frelatives" cleverly connecting the friends/relatives relationship the two families share.
They both consider their office as a home away from home. The atmosphere was professionally chosen to create a culture allowing employees to inspire creativity. There is even a workout room in the basement of the office. As a holiday gift one year the employees were given Yoga instruction and personal towels.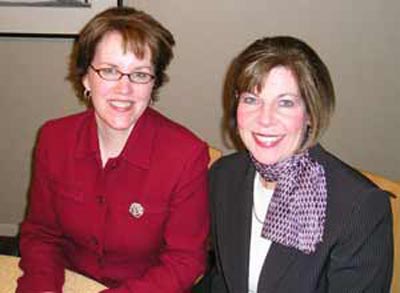 Barb Brown and Margie Flynn



"We are very blessed to attract such hard workers. We are all really connected and I try never to take them for granted."

Their work relationship is amazing. "There has never been a time that we did not come to an agreement between the two of us." The business motto involves those two critical words "Fate and Faith" that have popped up so many times in their lives. It is part of the core mission of Brown Flynn.

"Over the years we have continued to grow and evolve. This is so much more than Barb and Margie now -it is Brown Flynn. It has a soul and we must nurture that soul."

The soul Margie is referring to is the company's policies that involve treating people with respect and dignity as well as giving back to the community and teaching others how to effectively do that as well.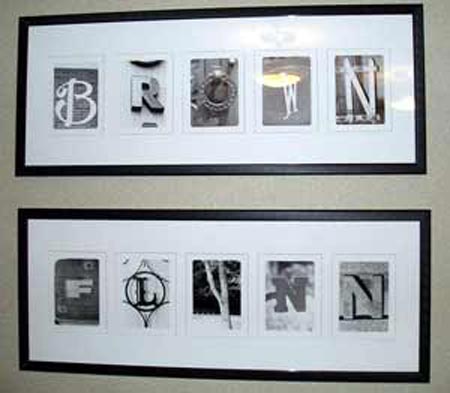 In the Brown Flynn lobby



They have learned to trust each other in all things, at all times. And, they trust themselves. If their "gut feeling" tells them something is not good, they avoid it. If one tells the other that their gut feeling is negative the other will accept that as fact. They are legitimately proud of each other and their respective accomplishments and do not feel competitive or jealous.

As Margie says "Nothing would be anything if I did not have Barb and Chuck and my family." Barb gets a little teary eyed and agrees "The Flynns are family. They are a part of us and always will be."

Although faith is very important to both of the ladies they are not, as Barb says, "Evangelists. We just make choices on how we want to live and try to surround ourselves with people that are not disruptive to those choices. The people we attract are good to the core people."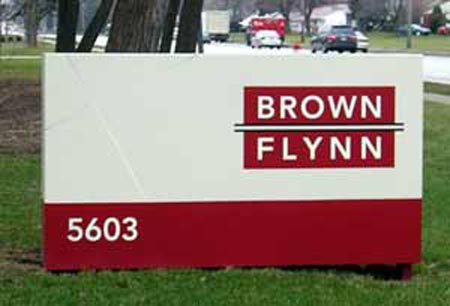 Both ladies are Catholic but have the utmost respect for all faiths. Some have said that their logo appears to be a cross, or even a crucifix. But they point out that the logo design was made by someone else and they never thought of it that way until someone else pointed it out. But it certainly doesn't upset them that some people interpret it that way.

Margie says "We're not shy about sharing our faith or our beliefs, but we aren't pushy either. I agree with Barb, we just try to make right choices."

Here we have two women who are, at the same time, very different and very much the same. Barb is more introspective and reserved where Margie is outgoing and gregarious. But where it matters, they are of the same mind.

When combined, the similarities and differences of these two individuals become something much bigger than the sum of their two identities - it becomes Brown Flynn.




Profiled by Debbie Hanson



Do you know somebody with an interesting story to tell?
E-Mail us at:
profiles@ClevelandWomen.Com

---
Top of Page
Barb Brown Profile
Margie Flynn Profile
Back to Profiles