Welcome to ClevelandWomen.Com
for Women of all Ages
in Cleveland, Northeast Ohio & Beyond.
---
What to look for at Farmer's Markets - Keeping Up With Maury
There is so much happening in the food industry I hardly know where to begin. Mid July is the beginning of the harvest season. All those home grown vegetables … all those little farm projects.

So let me tell you what to look for. The first thing you want to concentrate on is ...

Read the rest of Maury's visit to Farmer's Markets


---
ClevelandWomen.Com Joke of the Week
Three blonde men are stranded on an island. Suddenly a fairy appears and offers to grant them each one wish.

The first blonde asks to be intelligent. Immediately he is turned into a brown-haired man and he swims off the island.

The next blonde man asks to be even more intelligent than the previous one. So he is turned into a black-haired man and he builds a boat and sails off the island.

The third blonde man asks to be made even more intelligent than the first two. The fairy turns him into a woman and she walks across the bridge.
---
The Return of LeBron James
Amy Kenneley reacts to the big news and reconsiders her opinion from a few years ago.
---
Strawberry Time - Keeping Up With Maury
Yes, I know that strawberry time is over. I mean local strawberry time. Those are the real strawberries; the varieties we used to know, but have forgotten.

We have become so accustomed to the California berries, we seem surprised to find that local berries do not grow that large. Here is how that happened.

Read the rest of Maury's look at Strawberries


---
Great Choice Republican National Committee
Officials of the Republican National Committee's site selection committee voted to recommend that the GOP hold its 2016 presidential nominating convention in Cleveland beginning on either June 28 or July 16.

ClevelandWomen.Com looks forward to sharing the many attributes of our city, including the talents and wisdom our outstanding women and girls, with the RNC and the worldwide audience.
---
ClevelandWomen.Com Facts of the Week
The average height of a woman in the U.S. is approximately 5 feet 4 inches, and the average weight is about 163 pounds. These figures vary greatly throughout the world, due to differences in nutrition and prenatal care


---
ClevelandWomen.Com Joke of the Week
A man was reading the newspaper during breakfast and said to his wife, "Look at this. Another beautiful actress is going to marry a baseball player who's a total dope!

I'll never understand why the biggest jerks get the hottest wives."

His wife said, 'Thank you.'
---
Do ladies smoke cigars?
Joann of Jovann's Tobacco Shop in Mayfield Heights Ohio told us about the different premium cigars they carry as well as how to maintain cigars and how long they will last (depending on humidity). She also told about ladies enjoying cigars - usually starting with the milder, light wrapper Connecticut wrapped cigars and flavored cigars.


---
What's in that Fruit Juice? Keeping Up With Maury
Let's take a look at the Cranberry Farmers. They come on the air and promote their crop. So you think when you purchase a cranberry bottled drink, you are getting a 100% cranberry juice. No, that won't happen. I don't know the numbers, but you won't get more than 25% of actually cranberry juice. The rest will be apple juice, or whatever fruit juice they want to mix it with.

Read the rest of Maury's look at Fruit Juices


---
Making Cleveland, Ohio (and all of us) proud
Petty Officer 3rd Class Lawrence Matejka, a personnel specialist and 2011 Cleveland Job Corps Center graduate from Cleveland, Ohio, is currently serving with Navy Operational Support Center Kitsap in the U.S. Navy, which protects and defends America on the world's oceans.

With more than 70 percent of the world covered by water, 80 percent of the world's population living near those waters, and 90 percent of the world's commerce shipped over those waters, having Matejka serving his country matters. Because the Navy is always deployed around the world around the clock, it provides America nearly immediate response to anything.

The ability to act from the sea and being uniquely positioned on the world's oceans help give the Navy the power to protect America's interests anywhere, and at any time.

(U.S. Navy photo by Mass Communication Specialist Seaman Apprentice Andre T. Richard/Released)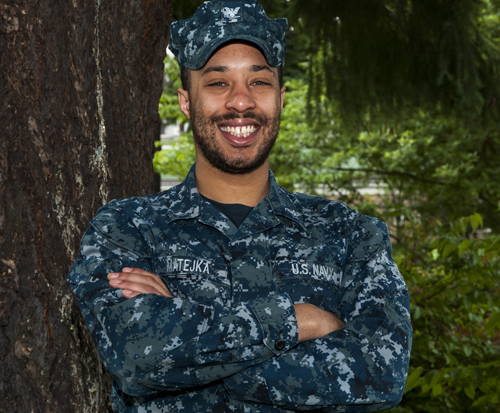 Petty Officer 3rd Class Lawrence Matejka
---
Fun Classical and Tap Dance Duet
Antara Datta performed a dance duet with Tim J Hickey mixing Indian classical dance and tap dance at the Cleveland Museum of Natural History's opening celebration event for the Traveling the Silk Road exhibit.


---
Garden for Wildlife Myths and Facts
Myth #1: Providing water for wildlife creates a mosquito haven.
False. It takes a minimum of about a week for the metamorphosis from egg to winged adult to be completed, so emptying your bird bath or other water source every few days eliminates the chance of creating a mosquito nursery.
Myth #2: Dogs and gardening for wildlife don't mix.
False. Plan your garden by thinking like your dog! Arbors for vines protect plants and also direct your dog's path. Focus on attracting wildlife that your dog is unlikely to harm or be harmed by such as bird and butterflies Large, round rocks are awkward for dogs to walk on, so use them to block off delicate plants.
Myth #3: You can't garden if you have allergies.
False. Plants pollinated by the wind are the cause of most allergies. Fortunately for gardeners and wildlife lovers, plants pollinated by animals have not only brightly colored blooms but also large, heavy pollen that is less likely to be allergenic. Plant native wildflowers like asters, goldenrods and coneflowers that are pollinated by animals.
Myth #4: You need a yard to garden for wildlife.
False. Many species, like birds and butterflies, are easy to attract since they are so mobile. If you have a smaller space, just think in smaller scale. For example, instead of a bird bath, simply fill a small dish with water.
---
---
ClevelandWomen.Com Book of the Week


In Smart Money Smart Kids, financial expert and best-selling author Dave Ramsey and his daughter Rachel Cruze equip parents to teach their children how to win with money.

Starting with the basics like working, spending, saving, and giving, and moving into more challenging issues like avoiding debt for life, paying cash for college, and battling discontentment, Dave and Rachel present a no-nonsense, common-sense approach for changing your family tree.

Smart Money Smart Kids: Raising the Next Generation to Win with Money
---
Timing and Composition are Everything in Photography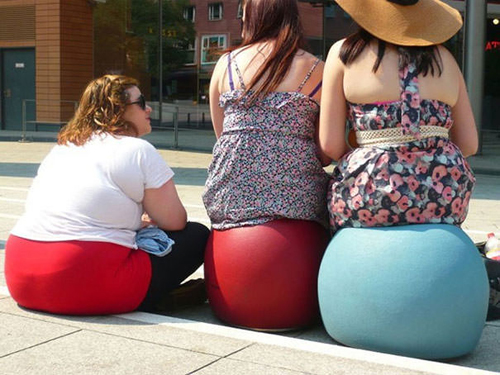 ---
---
---
ClevelandWomen.Com Special offer of the Week
---
---


Have you seen the Amazon Deal of the Day? Everyday, a new very special deal will be offered. Look below for the daily special.


---


Women make up more than 1/2 of the population but sometimes it seems that the Internet has ignored this fact.

Or the sheer enormity of the Internet does not make it easy to find information, resources and items of interest for women and girls in the Cleveland area.

Not anymore! ClevelandWomen.Com is geared toward providing information, resources and fun to the female population of Northeast Ohio - Cleveland Women - and those who care about them. In fact, we hope that the men in your life will visit and maybe learn what makes you tick.

Don't miss our profiles of interesting Cleveland Women - Maybe it's someone you know! (Or tell us about someone we should know)

Take advantage of discounts and specials selected just for you.

Ask questions and receive answers from our many experts from all walks of life.

Share your thoughts, memories, ideas with other Cleveland Women.

Take advantage of the information provided for your age group and situation.

Most importantly, come back often and



Have Fun!

---
---
Top of Page