Welcome to ClevelandWomen.Com
for Women of all Ages
in Cleveland, Northeast Ohio & Beyond.
---
What, no Peeps?
Ranker.com, a platform that hosts thousands and thousands of crowdsourced answers to opinion-based questions, has collected nearly 2,000 votes on The Best Easter Candy of All Time. Here are their results:
Reese's Peanut Butter Eggs

Cadbury Creme Egg

Cadbury's Mini Eggs

Easter Pastel M&M's

Hershey's Solid Milk Chocolate Eggs

Cadbury Caramel Egg

Jelly Belly

Whoppers Robin Eggs

Lindt Chocolate Bunny

Snickers Egg
---
Easter Trivia Quiz
Who makes the most expensive jeweled eggs?

In the Dr. Seuss books, what color eggs doesn't Sam like

In the song "Here comes Peter Cottontail" who does he have colored eggs for?

What do you call a female rabbit?

What dance is commonly done at Easter Time?

Who co-starred with Judy Garland in Easter Parade?

Rabbits with long floppy ears can't hear as well as rabbits with ears straight up. True or False?

It is considered bad luck to not buy at least one new article of clothing at Easter. True or False?

What distinguishes Ukrainian Easter Eggs for regular Easter Eggs?

Purple is a common color for Easter. In the ancient world where did the purple dye come from?

What does the word Lent mean?

In some European Countries they squirt this on passers by to wish them a Happy Easter. What do they squirt on them?

What kind of tail does the Easter Bunny have?

In the song Here Comes Peter Cotton Tail who does he have jelly beans for?

What do you call marshmallow candy that looks like chickens?

In the song Easter Parade what Avenue do they walk down?

What is the origin of the word Easter?

Where did the tradition of the visiting Easter Bunny come from?

How did Easter Island get its name?

Which country had an armed uprising which started on Easter Sunday, 1916?

When did the White House lawn first start the Easter Egg Hunt that is still carried on today?
Answers Below:
---
---
ClevelandWomen.Com Joke of the Week - Easter Bunny
A man is driving along a highway and sees a rabbit jump out across the middle of the road. He swerves to avoid hitting it, but unfortunately the rabbit jumps right in front of the car.

The driver, a sensitive man as well as an animal lover, pulls over and gets out to see what has become of the rabbit. Much to his dismay, the rabbit is the Easter Bunny, and he is DEAD.

The driver feels so awful that he begins to cry. A woman driving down the highway sees the man crying on the side of the road and pulls over. She steps out of the car and asks the man what's wrong.

"I feel terrible," he explains, "I accidentally hit the Easter Bunny with my car and KILLED HIM."

The woman says,"Don't worry."

She runs to her car and pulls out a spray can. She walks over to the limp, dead Easter Bunny, bends down, and sprays the contents onto him.

The Easter Bunny jumps up, waves its paw at the two of them and hops off down the road.

Ten feet away he stops, turns around and waves again, he hops down the road another 10 feet, turns and waves, hops another ten feet, turns and waves, and repeats this again and again and again and again, until he hops out of sight.

The man is astonished. He runs over to the woman and demands, "What is in that can? What did you spray on the Easter Bunny ?"

The woman turns the can around so that the man can read the label. It says..

(Are you ready for this?) (You know you're gonna be sorry)

It says, "Hair Spray - Restores life to dead hair, and adds permanent wave."

Happy Easter!
---
ClevelandWomen.Com Trivia of the Week
What do bulletproof vests, fire escapes, windshield wipers and laser printers have in common?

Scroll down for the answer.


---
Did you ever notice?
The gap between the "K" and the "I" is a sideways chocolate kiss.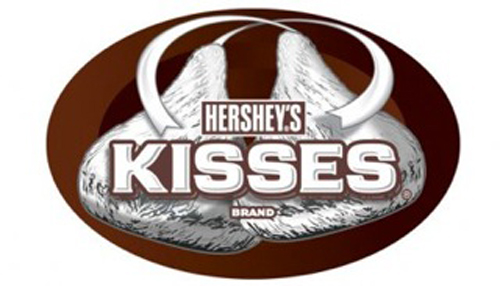 ---
AJC 11th annual Global Leadership Seder
The 11th Annual AJC (American Jewish Committee) inter-faith Diplomatic Seder was held at Anshe Chesed Fairmount Temple in Beachwood.

Each spring, when the world of nature renews itself, the Jewish people reflect upon their emergence from slavery and the meaning of freedom. Our ancestors have celebrated the Passover Seder, with its rich ceremonies, folk songs, and colorful symbols for thousands of years. Through our ritual retelling of the story of Egyptian bondage, we are reminded of the continuing battle for freedom in every generation.

Several speakers were asked to talk about 'What Freedom means to me.'

An orange was placed on the Seder plate because it was once said the idea of women as rabbis is as farfetched as oranges on the seder plate.
Photos and Videos from the AJC Seder
---
---
The world can learn from Cleveland
The 2014 Cleveland Cultural Garden Federation officer induction ceremony was held at the Ariel International Center in Cleveland. Ariel is now the business home of the Federation.

Photos and videos of The Cultural Gardens Induction Ceremony

As this photo shows, the peaceful philosophy of the Cultural Gardens endures even when the rest of the world does not.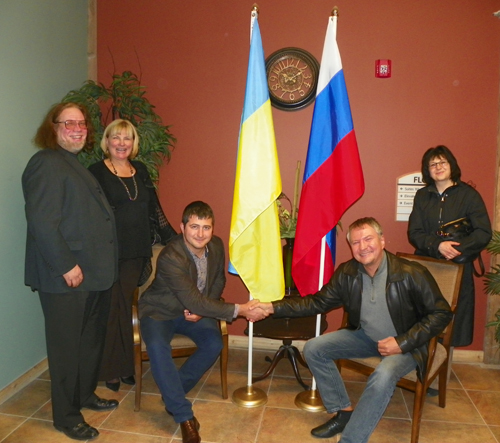 Russia and Ukraine Garden delegates shake hands in front of their flags
---
ClevelandWomen.Com Trivia of the Week - Answer
What do bulletproof vests, fire escapes, windshield wipers and laser printers have in common?

All were invented by women.


---
Easter Trivia Quiz - Answers
Carl Faberge

Green eggs (and ham)

Sue

A doe

The Bunny Hop

Fred Astaire

True

True

They (pysanka) are highly and intricately decorated with wax and dye

Crushed shells from the Mediterranean Sea

Lengthening of Days

Perfume

Cottontail

Tommy

Peeps

5th Avenue

Eostre is an ancient goddess of dawn

A German fable about coloring eggs so they could be identified in a famine

It was discovered on Easter Sunday in 1772

Ireland

1878 under Rutherford B. Hayes
---

---
---
Timing and Composition are Everything in Photography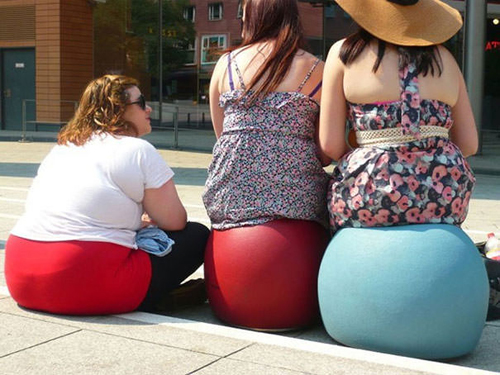 ---
---
ClevelandWomen.Com Special offer of the Week
---
---


Have you seen the Amazon Deal of the Day? Everyday, a new very special deal will be offered. Look below for the daily special.


---


Women make up more than 1/2 of the population but sometimes it seems that the Internet has ignored this fact.

Or the sheer enormity of the Internet does not make it easy to find information, resources and items of interest for women and girls in the Cleveland area.

Not anymore! ClevelandWomen.Com is geared toward providing information, resources and fun to the female population of Northeast Ohio - Cleveland Women - and those who care about them. In fact, we hope that the men in your life will visit and maybe learn what makes you tick.

Don't miss our profiles of interesting Cleveland Women - Maybe it's someone you know! (Or tell us about someone we should know)

Take advantage of discounts and specials selected just for you.

Ask questions and receive answers from our many experts from all walks of life.

Share your thoughts, memories, ideas with other Cleveland Women.

Take advantage of the information provided for your age group and situation.

Most importantly, come back often and



Have Fun!

---
---
Top of Page