Women of Excellence
Corporate Club at Landerhaven
3-12-2009
---
Once again Corporate Club at Landerhaven provided an excellent opportunity for people to learn from the experiences of others - in this case, accomplished Cleveland women.
The panel consisted of Sari Feldman, Executive Director, Cuyahoga County Public Library, April Miller Boise, Partner-in-Charge, Thompson Hine and Tina Hamrick, President, NAWBO & Partner, SJK Beringer Group.


Panelists April Miller-Boise, Tina Hamrick and Sari Feldman



The event was moderated by Dee Perry, Host & Senior Producer, 90.3 WCPN ideastream.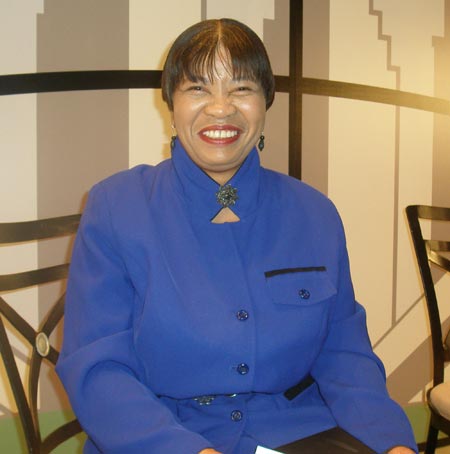 Moderator Dee Perry



All of the panelists stressed the need for mentors. As Tina Hamrick explained, part of the job of a mentor is to make sure you meet the right people and are in the right place at the right time. April Miller Boise agreed and added that while a mentor can encourage you to do your best, they are also available to "brag for you" and help you share your accomplishments with others.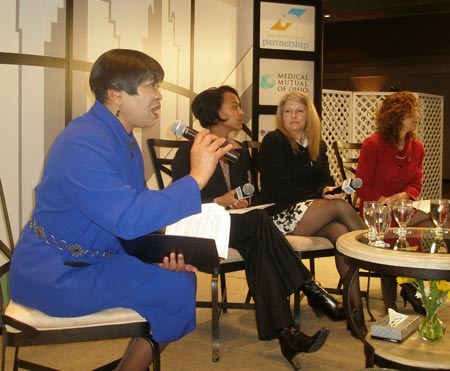 The panel responds to questions from the audience



Sari Feldman put a little different spin on the age old question of how to balance everything. She says simply "I don't think I balance it." She says her family life is not a sprint; she is in it for the long haul, so if she is not part of each detail of it she does not feel it is detrimental to the big picture. Her major focus at this stage of her life is her work. She says she cares deeply about her family (two daughters and a husband) but does not believe they need 24 hour care for them to know that.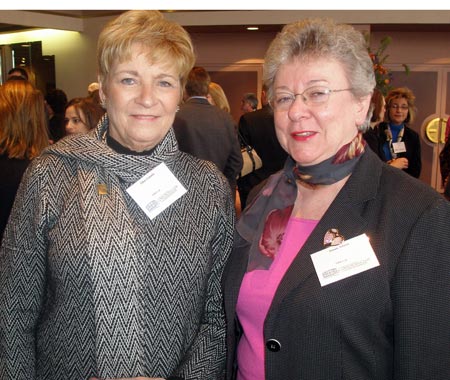 Ellen Galmitz and Susan Adams
of the Cuyahoga County Public Library



Tina Hamrick spoke about a lesson she learned from her mother. Her mother told her to give everyone and everything as much as possible without regard to what she would get out of it. She promised her daughter that she would reap the benefits of this plan and Tina believes she has. It is her mother's influence on her thought process that allows her to say "I love to see other women thrive in business and excel. I get happiness out of seeing other people do well."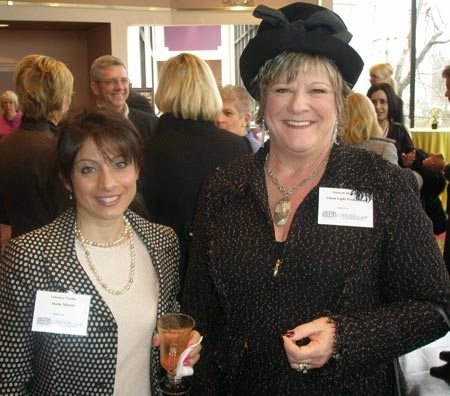 Veronica Vecchio, Skoda Minotti
and Deborah Hermann, Ghost Light Productions



The women all agreed that although leadership styles vary the common thread required to be successful is respect. That respect must go both ways; from team to manager and manager to team.

There was a discussion on the influences of technology in their respective businesses and April Miller Boise pointed out that "this generation is tech driven." She notes that jobs have become even more task based with the ultimate question being what is produced not where it was produced (office, home etc) or when it was produced (3:00 a.m. or 3:00 p.m.) as long as it is produced and meets deadlines and requirements.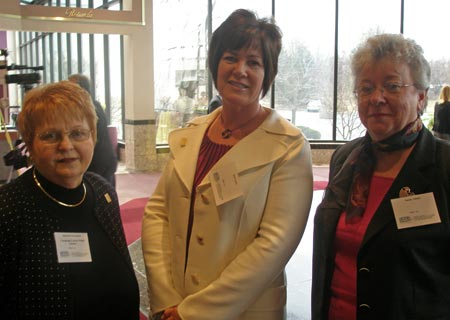 Madeline Brookshire, Judy Carey and Sue Adams all with Cuyahoga County Public Library



Sari Feldman agreed but also noted that people come into the library with their laptops indicating that the need to interact with people even while working on a solitary task. "There is the concern of isolation" says Feldman.


Diane Citrino of Cooper and Walinski



Finally, the women all agreed on the need to have down time. Whether it is a beer, a Cavs game and The Bubble-Breaker game on her phone like Tina Hamrick or working out like April Miller Boise, it is an essential part of a the schedule.

These women were chosen as Women of Excellence because of their accomplishments and the example they set for other women. ClevelandWomen.com certainly agrees with their selection. They have made the road that women travel a little smoother for future generations.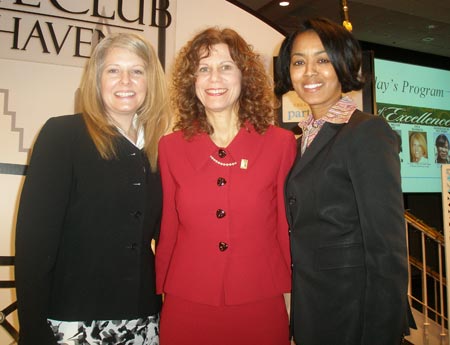 Women of Excellence
Tina Hamrick, Sari Feldman and April Miller-Boise


---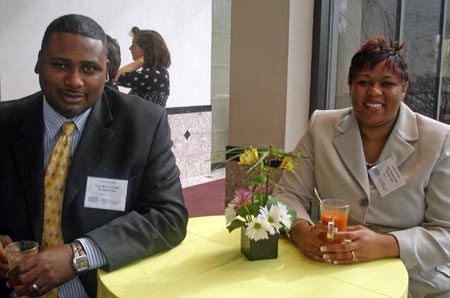 Tyronne Lofton and Autumn Woodley of Time Warner


---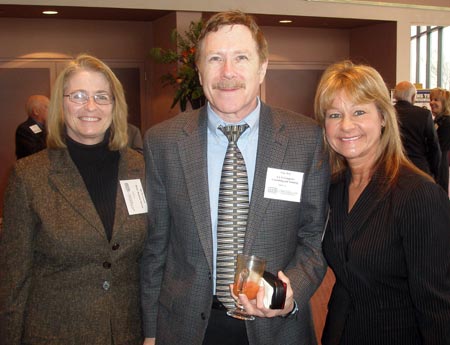 Sue McConnell of Better Business Bureau with
Cary and Barb Root of ALG Computer Training


---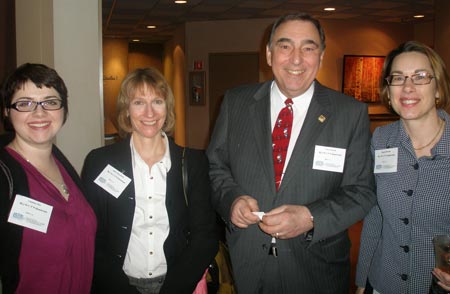 Lindsay Pier, Julie Fehrenbach, Terry Krivak and Sharon Herene all with 90.3 WCPN


---
Top of Page
Back to Out & About for Cleveland Women