Welcome to ClevelandWomen.Com
for Women of all Ages
in Cleveland, Northeast Ohio & Beyond.
---
Amy remembers the old phones
Before her Smarter-Than-I-Am-Phone
We had graduated to a single party phone line. Hooray! No more would mom have to wait for that party- line person to finish her endless conversations.

Read the rest of Amy's memories of the telephone


---
To the girls who want to date my son
Mrs. McLinda White was a volunteer at Peace in the Hood Peace Camp. After observing the 'raging hormones' among the teenagers she wrote this piece called 'To the girls who want to date my son' and performed it at the Peace in the Hood celebration of peace at the end of Peace Camp 2014 in Cleveland.


---
Tips from the Restaurant Trade - Keeping Up With Maury
Oh, those un-tender carrots. Why do I call them un-tender? Because they are too tough to eat! I go into top-notch restaurants and they are serving un-tender carrots. Why is that?

Let me explain the carrot problem.

Read the rest of Maury's look at Carrots, Fish, Corn and more


---
Fashion Advice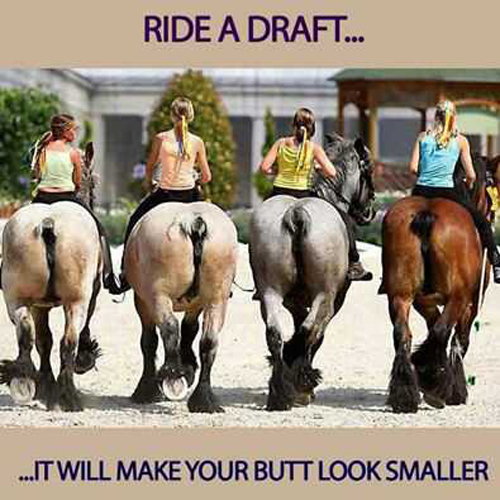 ---
Mother and Child at Puerto Rican Parade
The 46th Annual Puerto Rican Parade and Festival was held this weekend. More photos and videos soon.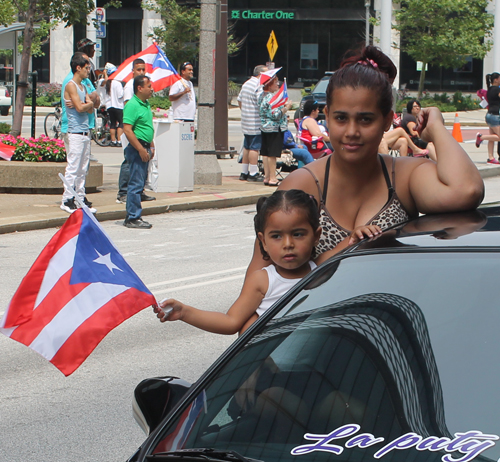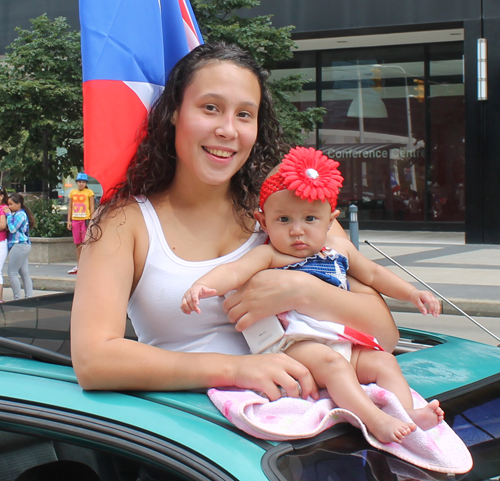 ---
Getting the best Watermelons - Keeping Up With Maury
Watermelons do not ripen once they are picked. Cantaloupes ripen if you leave them out at room temperature. Honey Dews will not ripen.

But watermelons, once they are picked, that's it! They will be either good or bad.

Read the rest of Maury's tips on watermelons


---
4th Annual Downtown Ashtabula Multi-Cultural Festival
The Parade down Main Ave. in downtown Ashtabula on Saturday July 26 featured many young pageant winners such as these.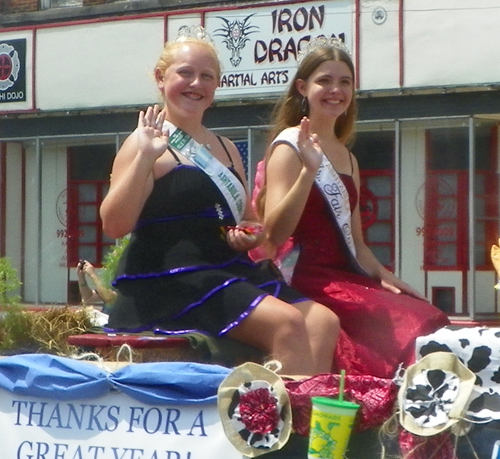 Ashtabula Fair Princess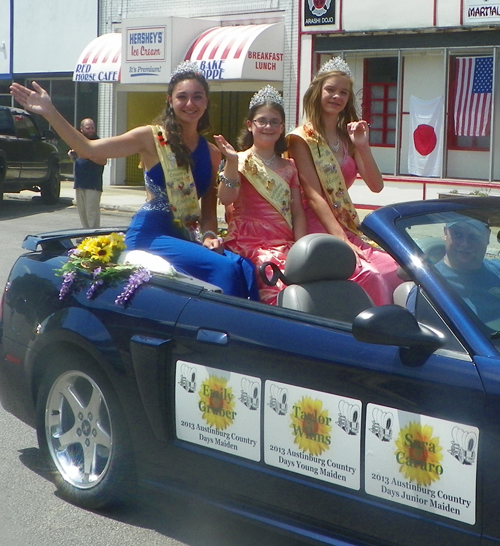 Austinburg Maidens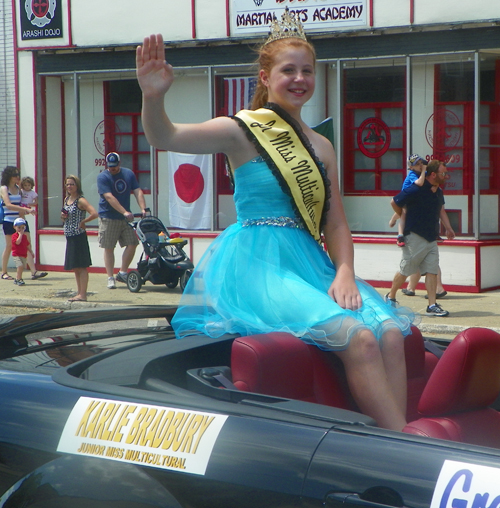 Junior Miss Multicultural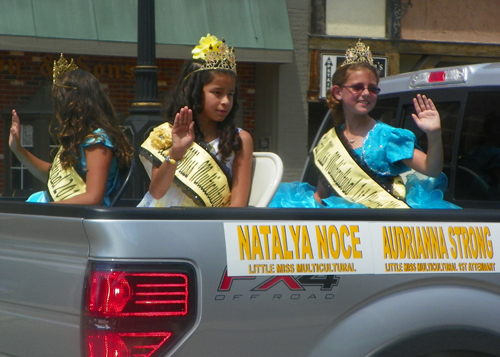 Little Miss Multicultural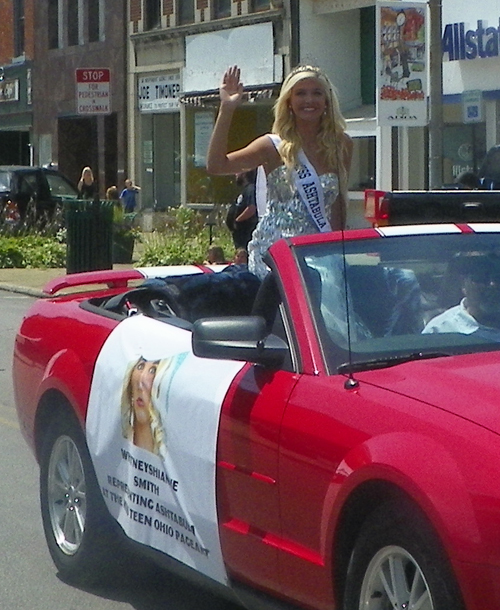 Miss Ashtabula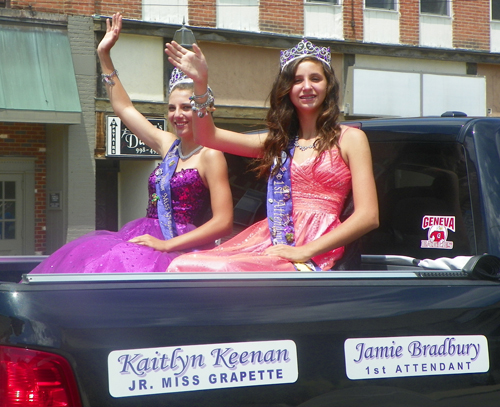 Miss Grapette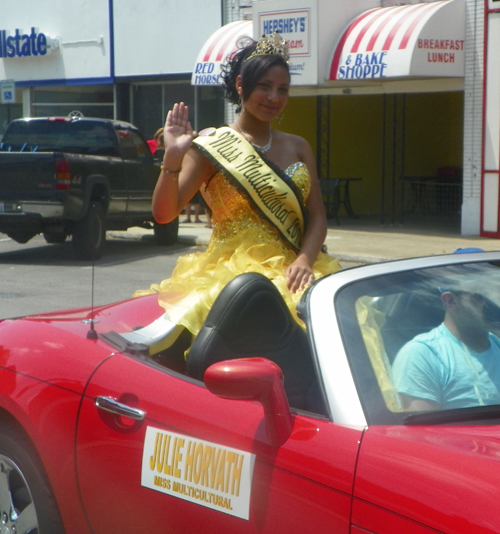 Miss Multicultural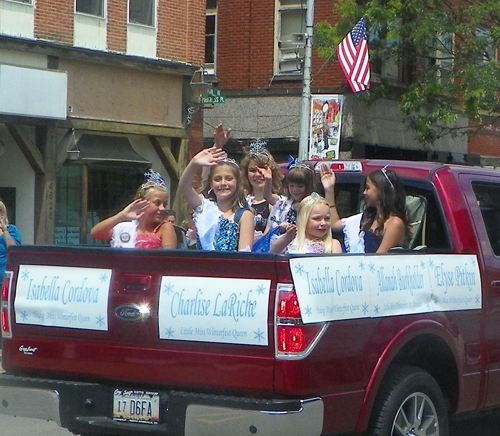 Winterfest Queens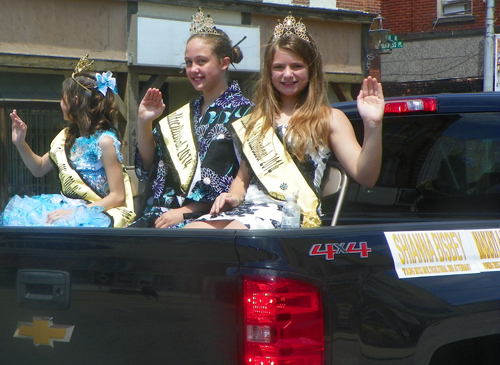 Young Miss Multicultural
---
What to look for at Farmer's Markets - Keeping Up With Maury
There is so much happening in the food industry I hardly know where to begin. Mid July is the beginning of the harvest season. All those home grown vegetables … all those little farm projects.

So let me tell you what to look for. The first thing you want to concentrate on is ...

Read the rest of Maury's visit to Farmer's Markets


---
ClevelandWomen.Com Joke of the Week
Three blonde men are stranded on an island. Suddenly a fairy appears and offers to grant them each one wish.

The first blonde asks to be intelligent. Immediately he is turned into a brown-haired man and he swims off the island.

The next blonde man asks to be even more intelligent than the previous one. So he is turned into a black-haired man and he builds a boat and sails off the island.

The third blonde man asks to be made even more intelligent than the first two. The fairy turns him into a woman and she walks across the bridge.
---
ClevelandWomen.Com Facts of the Week
The average height of a woman in the U.S. is approximately 5 feet 4 inches, and the average weight is about 163 pounds. These figures vary greatly throughout the world, due to differences in nutrition and prenatal care


---
---
ClevelandWomen.Com Book of the Week


In Smart Money Smart Kids, financial expert and best-selling author Dave Ramsey and his daughter Rachel Cruze equip parents to teach their children how to win with money.

Starting with the basics like working, spending, saving, and giving, and moving into more challenging issues like avoiding debt for life, paying cash for college, and battling discontentment, Dave and Rachel present a no-nonsense, common-sense approach for changing your family tree.

Smart Money Smart Kids: Raising the Next Generation to Win with Money
---
Timing and Composition are Everything in Photography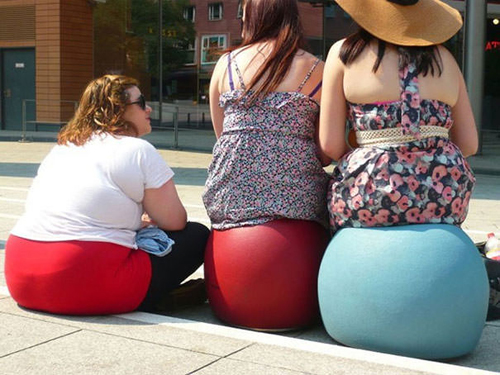 ---
---
---
ClevelandWomen.Com Special offer of the Week
---
---


Have you seen the Amazon Deal of the Day? Everyday, a new very special deal will be offered. Look below for the daily special.


---


Women make up more than 1/2 of the population but sometimes it seems that the Internet has ignored this fact.

Or the sheer enormity of the Internet does not make it easy to find information, resources and items of interest for women and girls in the Cleveland area.

Not anymore! ClevelandWomen.Com is geared toward providing information, resources and fun to the female population of Northeast Ohio - Cleveland Women - and those who care about them. In fact, we hope that the men in your life will visit and maybe learn what makes you tick.

Don't miss our profiles of interesting Cleveland Women - Maybe it's someone you know! (Or tell us about someone we should know)

Take advantage of discounts and specials selected just for you.

Ask questions and receive answers from our many experts from all walks of life.

Share your thoughts, memories, ideas with other Cleveland Women.

Take advantage of the information provided for your age group and situation.

Most importantly, come back often and



Have Fun!

---
---
Top of Page