Welcome to ClevelandWomen.Com
for Women of all Ages
in Cleveland, Northeast Ohio & Beyond.
---
Kurentovanje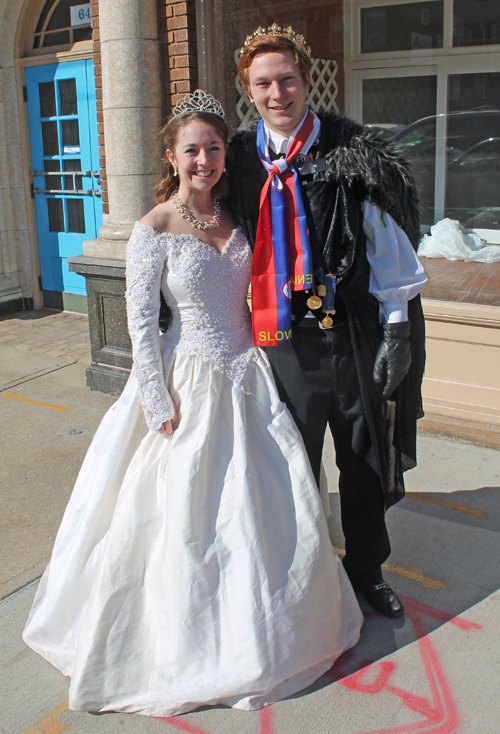 Princess and Prince of Kurentovanje

The 4th annual Cleveland version of the most popular carnival in Slovenia - Kurentovanje - began with a parade. The units gathered at Sterle's on East 55th and marched up St Clair to the Slovenian National Home.

Kurentovanje is a cultural event which connects ethnology, culture, arts, and people from all over Europe. It has been celebrated in Slovenia for the past 50 years. The central figure of the carnival, the Kurent, is believed to chase away winter and usher in spring with its supernatural powers. Kurentovanje has a Mardi Gras feel so many participants wore masks to help scare away winter.

Photos and videos of Cleveland's 4th annual Kurentovanje


---
The Healing Power of Wine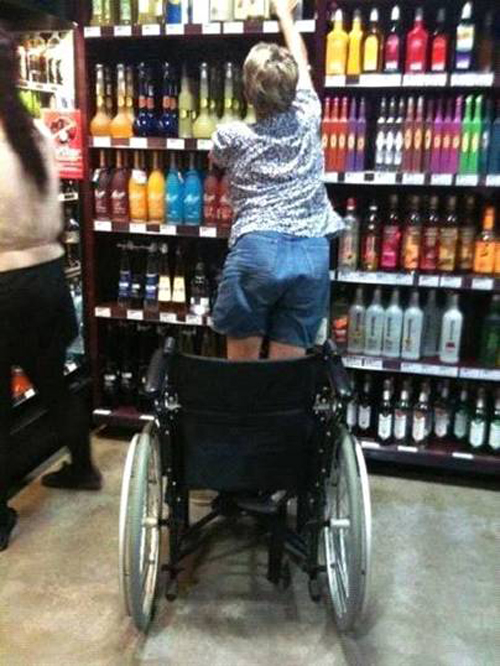 ---
ClevelandWomen.Com Fact of the Week
The average height of a woman in the U.S. is approximately 5 feet 4 inches, and the average weight is about 163 pounds. These figures vary greatly throughout the world, due to differences in nutrition and prenatal care


---
The ClevelandWomen.Com Class of 2016
As we focus on re-creating ClevelandWomen.Com we want to feature interesting Cleveland area women of all ages and walks of life. We want your help.

Who would you recommend? Who has influeced your life, taught you something, inspired you? Who do you admire, emulate, want to be like?

Let us know (feel free to suggest yourself) and stay tuned for the all new ClevelandWomen.Com coming soon.
---
The Modern Wedding Cake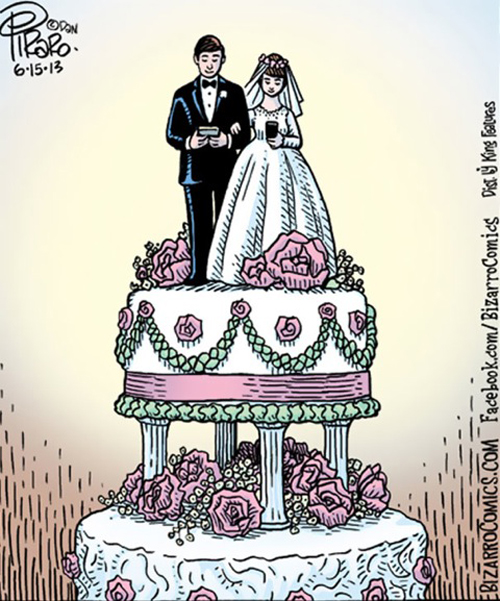 ---
Books with a Cleveland focus
Congratulations to the winners of some terrific new Cleveland focused books.

Winners have been notified and books were taken to the post office for delivery. Be sure to sign up for the free ClevelandWomen.Com eNews to learn about contests like this first.

The books that were won were:
Let's Have Another by Dan Coughlin

The Ashtabula Hat Trick: A Milan Jacovich Mystery by Les Roberts

The Making of Major League: A Juuuust a Bit Inside Look at the Classic Baseball Comedy

The Bone Lady: Life Lessons Learned as One of Football's Ultimate Fans

Cleveland TV Tales Volume 2: More Stories from the Golden Age of Local Television
See more about the books
---
Men with Black Bags and My New Year Resolution
by Amy Kenneley
There were many folks who came to our door on Newton Avenue. There was the Fuller Brush man, who managed to sell Great Grandma some combs. There was the Mailman, and we knew him by his whistling up the porch steps. I had a small crush on the Cleveland Press paper boy, but I wound up marrying the Shopping News boy.
---
GE Nela Park Christmas Light Display 2015
Many of you may remember driving through the GE Nela Park campus on Noble Road in East Cleveland as a kid and being mesmerized by the amazing Christmas lighting display. While you haven't been able to drive through Nela Park for many years you can see the brilliant display along Noble Road. If you drive, be prepared for cars moving very slowly - and even stopping - as they ooh and aahh at the display. A better option is to pull into the Nela Park main road and park in one of the Visitor spots and walk along the display route.

It is another Cleveland treasure and should be visited in person. View some photos of the 2015 display to whet your appetite.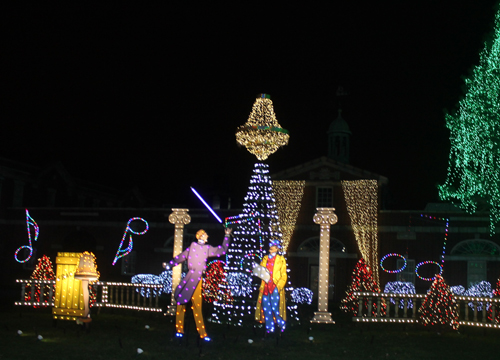 Note the Chandelier in this Playhouse Square tribute
GE Nela Park Christmas Light Display 2015
---
Domestic Violence
Domestic violence is a pattern of repeated physical, sexual and emotional violence and behaviors that one person in a relationship uses to exercise power and control over the other. Cleveland and Northeast Ohio have many resources for victims of domestic violence.

Main Domestic Violence Page including:
What is domestic violence?
Why do partners abuse?
Are you in an abusive relationship?
Domestic Violence Emergency Help
Domestic Violence and Children

Domestic Violence and Immigrants

Housing Protections for Victims of Domestic Violence

Civil Protection Orders for Victims of Domestic Violence


---
Special Deals and Shopping for Cleveland Women and Girls
We now have two great sources for you to find the best online pricing values. One is Cleveland specific and features products about Cleveland and by and for Clevelanders.

The other is 20 or so companies that are the best of the best in on-line shopping products, value and service. Names you will know like Amazon, Walmart, 1800Flowers, Hanes, Microsoft, Drugstore.Com and Pets Warehouse. But also some lesser known best of breed stores such as Old Time Candy, Lauren Hutton makeup, ShopIrish, DermaDoctor, Shutterfly and more.

On-line store for Cleveland Women and Girls

Take a look. You can always get back to the Store by clicking on the Shopping & Specials link on the left hand side of the page.

Happy Shopping!
---


Have you seen the Amazon Deal of the Day? Everyday, a new very special deal will be offered. Look below for the daily special.


---


Women make up more than 1/2 of the population but sometimes it seems that the Internet has ignored this fact.

Or the sheer enormity of the Internet does not make it easy to find information, resources and items of interest for women and girls in the Cleveland area.

Not anymore! ClevelandWomen.Com is geared toward providing information, resources and fun to the female population of Northeast Ohio - Cleveland Women - and those who care about them. In fact, we hope that the men in your life will visit and maybe learn what makes you tick.

Don't miss our profiles of interesting Cleveland Women - Maybe it's someone you know! (Or tell us about someone we should know)

Take advantage of discounts and specials selected just for you.

Ask questions and receive answers from our many experts from all walks of life.

Share your thoughts, memories, ideas with other Cleveland Women.

Take advantage of the information provided for your age group and situation.

Most importantly, come back often and



Have Fun!

---
---
Top of Page