Toasting in the New Year
The idea of "toasting" to an occasion or a person is not a new one. Since drinking itself became a pleasantry instead of a means of survival, it is said that toasts have been made before the first sip.
The term "toast" can be traced to the 1600's when it was common to add a piece of bread or crouton to a drink to enhance it's flavor and give you sustenance beyond just liquid.
One particular evening, so the legend says, a beautiful young woman was bathing in a public bath in (of course) Bath, England. A young man walked by and was so enamored with her beauty that he filled his cup with her bathwater and drank it!
Another young man came upon the lovely woman and noted the other suitor drinking the water. Although he found the woman to be beautiful he could not bring himself to drink her bathwater.
Instead he offered to eat the "toast" or, in effect "toast to her". True? Who knows. But it is as good as any other legend concerning the origin of a word or tradition.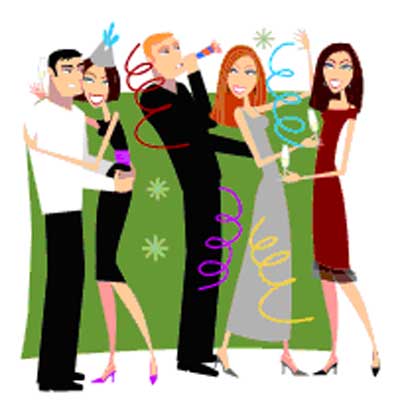 ---
The Irish have always been known for their use of the language so, of course, their toasts have become classics. Here are a few that may help you come midnight, New Year's Eve.
May you live to be a hundred years - with one extra year to repent!
May the Lord keep you in the palm of His hand, and never close his fist too tight!
May you live as long as you want and never want as long as you live!
May the best day of your past be the worst day of your future!
A toast to your coffin. May it be of 100 year old oak and may we plant the seed together tomorrow!
Here's to a long life and a merry one. A quick death and an easy one. A pretty girl and an honest one. A cold beer-and another one!
May your troubles be less, And your blessings be more. And nothing but happiness come through your door.
May your neighbors respect you, Trouble neglect you, The angels protect you, And heaven accept you.
Merry met, and merry part, I drink to thee with all my heart.

And of course, the most famous of all Irish toasts…

May the road rise to meet you.
May the wind be always at your back.
May the sun shine warm upon your face.
And rains fall soft upon your fields.
And until we meet again,
May God hold you in the hollow of His hand!

Slainte!
(To your health)
---


If you know a good Toast please share it by clicking the link to e-mail us feedback@ClevelandWomen.Com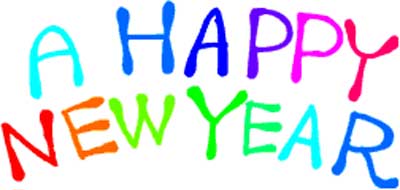 ---
Top of Page
Back to New Year
Back to Irish in Cleveland