Shaker Heights Living
Reaching New Heights, In the Heights
The Lofts at Avalon Station is part of a $60 million reinvestment project that includes new construction housing, retail shopping and office space located on Van Aken Boulevard in the heart of downtown Shaker Heights. The City has a renowned reputation for excellence in city services, architecture, natural splendor and exceptional public education.
Initial planning of the project began with extraordinary high expectations, and it has certainly delivered, with a successful opening of Phase I of the project. The city's Mayor Leiken notes, "The project has demanded great things, and it has more than met our high expectations - from its architectural integrity to its watchful eye of blending the old with the new. It's been an exciting addition to our city which has certainly been well received by its new residents and the community itself."
The Lofts is adjacent to Shaker Towne Center, which has been recently updated, and offers a convenient neighborhood shopping area. Many major retailers include Heinen's Fine Food, CVS Pharmacy, Shaker Heights Hardware, Blockbuster Video, Baskin Robins and several banking institutions.
Shaker Heights has always been a town of tree-lined streets and charming homes and The Lofts at Avalon Station adds to the community's charm and appeal. Voted as The Best New Lifestyle Center at the Cleveland Choice Awards, The Lofts offers a true "walking urbanity" with parks, a library, shopping and outdoor colonnade just steps away.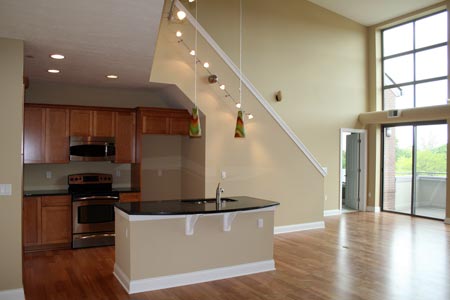 There's Never Been A Better Time to Invest in a New Home
Special County Home Grant
Lower the price of your home by up to $90,000
Available on 4 select homes - purchase a new home for as low as $139,900
Payments may be as low as $999 per month (with 5% down)
Enjoy the ease of purchase - with no surprise costs
Low Financing Available - 1.5% Below Current Rates
Stop wasting your money renovating or renting
Start building equity now
Enjoy additional tax advantages for home ownership
Get peace of mind with regular monthly payments
Fund for the Future of Shaker Heights
The City of Shaker is offering low-interest down payment loans
Grant amounts are based on purchase price, and are given at closing
No income limits
These outstanding opportunities allow home owners to get into the market at an opportune time. For more information, contact the sales associate for complete details. Certain rules and restrictions may apply. 216-561-5200 or visit www.avalonlofts.com.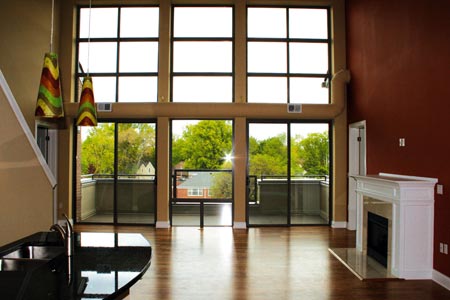 ---

---
Top of Page
The Lofts at Avalon Station for Cleveland Women
Back to Real Estate for Cleveland Women