Nothing but Net
with Megan Jarrett
Hi, I'm Megan. I'm currently a freshman in college at American University studying Law and Society. Last year, I graduated from Orange High School, in Pepper Pike, Ohio.
I've been a Cavs fan for as long as I can remember, but in recent years, the excitement and success has really made being a Cavs fan a lot more rewarding and a lot more fun!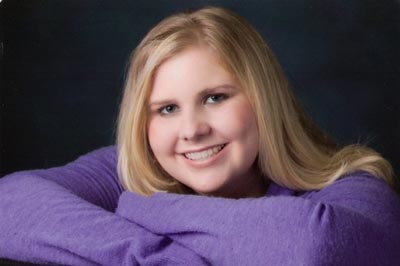 My favorite player Cavs player is Sasha Pavlovic. My favorite thing to do is go to Cavs games! They are just so exciting!
I go to most games when I'm in town, but when I'm not I watch them on TV or online. Besides supporting the Cavs, I enjoy spending time with my family, playing with my dogs, shopping, working out and reading.
I will be writing about the Cavs so please send me your comments and questions.
Go Cavs!
---
Nothing but Net with Megan Jarrett
Week of November 17

Nothing but Net with Megan Jarrett
Week of November 10



---
---
---

---
Top of Page
Back to Sports