Horse Festival
by Heidi Hooper
Therapeutic Riding Program Volunteer
at Rocky River Stables
Horse riding is a partnership; both the horse and the rider have to work together. Horses are immense and powerful creatures yet they allow a person to get on its back and ride.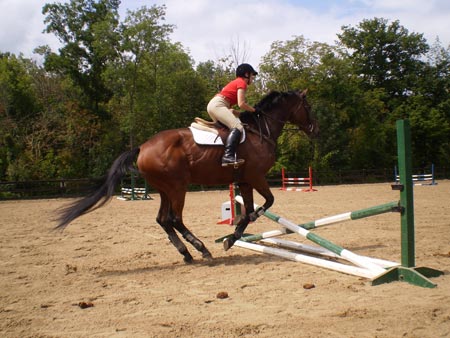 Karen Ferreri does a jumping demonstration on her horse, Shock, at the Valley Riding Horse Festival on August 23, 2009.



I'm Heidi Hooper and I work at Boundless Flight, Inc. One of the activities that I do to relax is to volunteer at Rocky River Stables for the Therapeutic Riding Program.

I'm a side walker, someone that walks alongside the rider to make sure they are safe and to help them follow exercise instructions.

Valley Riding had their annual Horse Festival on August 23. It's one of the major fundraising events of the year with pony rides, raffles for prizes, children's activities, pony rides, riding demonstrations, barn tours, and did I mention pony rides?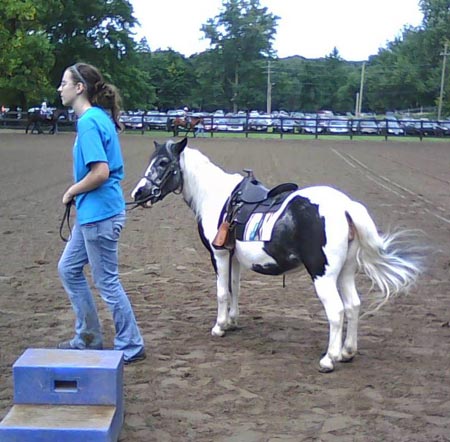 Oreo, a paint pony mare, waiting to give pony rides at the Valley Riding Horse Festival! The difference between a pony and a horse is only the size! Officially, a pony is a horse that is less than 14.2 hands. A hand is 4".



Let me tell you about the current director, Margaret E. McElhany. She has achieved levels of success as a judge with the United States Equestrian Foundation (USEF) and has won the Grand Prix silver and bronze medals from the United Stated Dressage Federation (USDF).

Her love of horses started when she was young and at 8 years old she began taking riding lessons at Parker's Ranch on Mastick Road.

Margaret has great memories of the Horse Shows at Parker's Ranch- the students would dress up as cowboys and Indians and perform with the horses. Mrs. Parker would hire Native Americans and trick riders to perform at these shows. It was almost like a circus!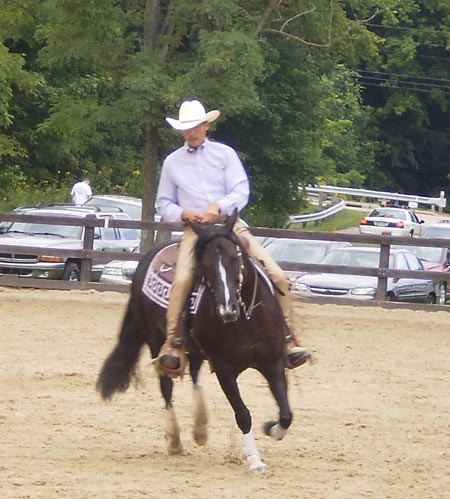 Ron Kohlhoff gives a reining demonstration on Guntown's Little Angel, a regular paint mare, owned by Terri Bayless.



She continues riding lessons in junior high under the tutelage of Michael Von der Nonne, dressage pioneer of Northeast Ohio, at Lakewood Stables. Lakewood Stables' name was changed to Rocky River Stables in 1986. (Dressage is competitive horse training and sometimes referred to as Horse Ballet.)

After graduating from Kent State she rewarded herself by buying a horse, Apollo, a Palomino, and boarded him at Lakewood Stables.Apollo participated in riding lessons and trail rides. He was a perfect horse for Margaret as he did so well at dressage, one of her passions.

In the late 70's, Laddie Andahazy, director of Lakewood Stables, offered Margaret a position as Barn Manager and Instructor. She had been teaching in the Parma School District since graduating from Kent, but loved the idea of being around the horses everyday, and easily made the career change.

In 1985 when the Request for Proposal (RFP) was sent out by the Metroparks to bid for lease of the stables (the leases are generally a 2-year agreement), Margaret thought, "What the heck!", and put in a bid. To her surprise, she was awarded the contract and has been Director ever since.

The stables and its programs have flourished under her direction. Margaret began Rocky River Riding which has since become Valley Riding. When the next lease bid came up, it included the requirement that the riding program become a non-profit organization and include programs for the handicapped and other public facing activities, such as barn tours.

Therefore, Therapeutic Riding Program (TRP) was added to the offerings at Valley Riding. (TRP) is accredited by the North American Riding for the Handicapped Association (NARHA).

TRP is growing and Valley Riding is very lucky to have Barbara Bowers as volunteer coordinator. She also heads the Pony Camp and is an instructor. Barbara is also an amazing photographer.

The riding school horses are acquired by both purchase and donation. It's preferred that the horses are a bit older as they tend to have a better temperament to the unexpected movements of students. Pony Camp has been a successful addition to the programs offered at Valley Riding as riders begin at an earlier age (age 4) and then easily graduate to the next program. You can find a detailed list of programs on their website.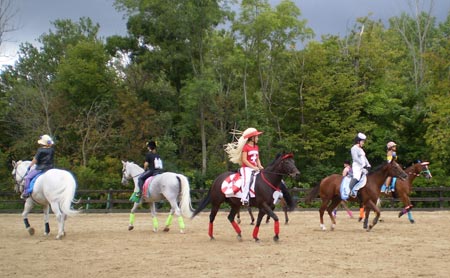 Valley Riding students and horses performing to The Beach Boys at the Valley Riding Horse Festival



Valley Riding works with community outreach programs such as working with the Cleveland Public Schools and Youth Outdoors. Youth Outdoors is a partnership between Cleveland Metroparks and the 4-H Youth Development program of Ohio State University Extension. A collaboration with the city of Cleveland recreation centers and other youth-serving and faith-based organizations.

Other events that are open for public viewing are shows where Valley Riding Students can show off their horseback riding skills. There is a Spring Show and a Fall Show. The next one is October 24+25, 2009 at the Rocky River location.

The Northern Ohio Dressage Association (NODA) has a dressage show at the Rocky River Stables every year, too, usually in the late summer.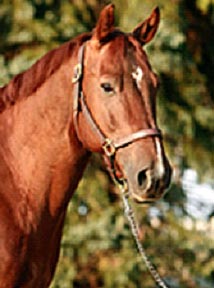 I asked Margaret if she had a Wish List, not including money, because we all know that that is on everyone's wish list! She said that there is often a need to retire horses from the riding programs for various reasons, such as imperfect health, age, or a change in demeanor.
Right now, there is a need to find a home for Doc, a 15 year old quarter horse. Doc is beginning to tire of the tedium of riding lessons and is ready for new adventures. If you have a place for Doc, or know of anyone that would like to adopt him contact Margaret.
Once in a while, the barn ends up with too many cats. Unfortunately, people often drop them off at the stables. Currently there is a calico and a Maine Coon-like cat that are in need of a home. Please help if you can.
E-mail them at valleyriding@sbcglobal.net
Main Office: Rocky River Stable
19901 Puritas Ave.
Cleveland, Ohio 44135
(216) 267-2525
http://valleyriding.org/
---
Top of Page
Back to Cleveland Women Out and About
Cleveland Pets