Style & Cocktails
with ClevelandWomen.com Experts
ClevelandWomen.com experts Kristen Kaleal, Kelly Smith, Wendy Fitos, and Coach Joelle Prochera hosted a fun networking event at the posh Ponte Vecchio Ristorante at 2100 Superior Viaduct on Monday, July 30th.
Over tasty martinis and gourmet fare, the ladies chatted and networked while enjoying the mellow music of a Marc Anthony (Mr. J-Lo) look-a-like and his band.
The event was also the debut of the new stylish ClevelandWomen.com shirt.
Come back to see how you can get your own fashionable top. And stay tuned for information on the next networking event!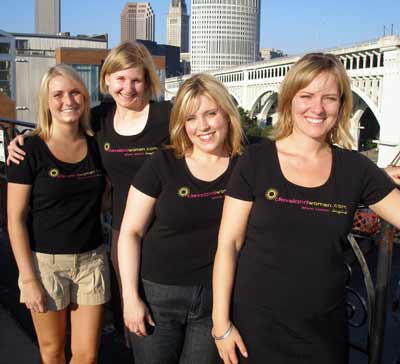 ClevelandWomen.com experts Kelly Smith, Wendy Fitos, Kristen Kaleal and Coach Joelle Prochera


---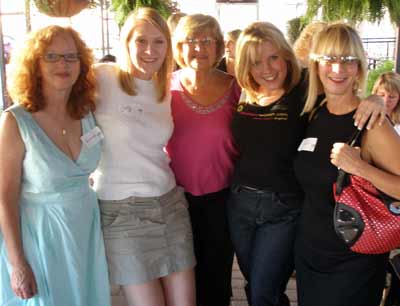 Anthea Metzger (Full Circle Salon), Emily Honsa (Cleveland Bar Association), Gerry Gajowski, Kristen Kaleal and Ginny Tomaro (Full Circle Salon)


---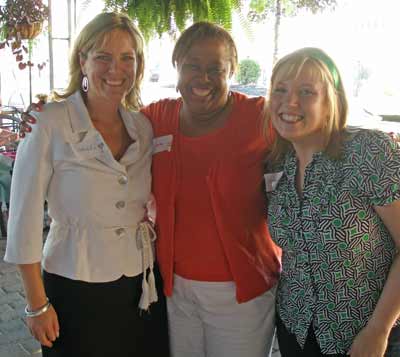 Coach Joelle Prochera, Michelle White-Grady (Brulant) and Kristen Kaleal


---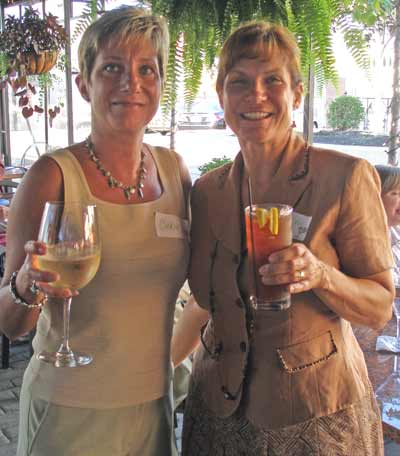 Chris Redilla and Mary Lou Schaeffer
from Sanofi-Aventis Pharmaceuticals


---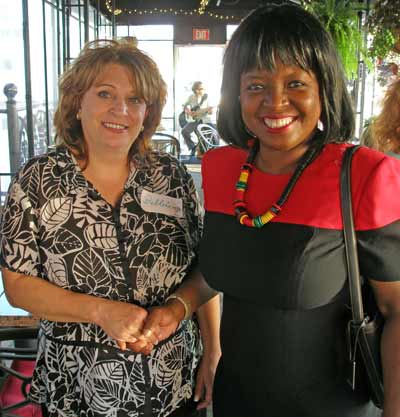 Debbie Carney (New Order Organizers) and Sandy Scott (Radio Traffic Anchor, MetroNetworks)


---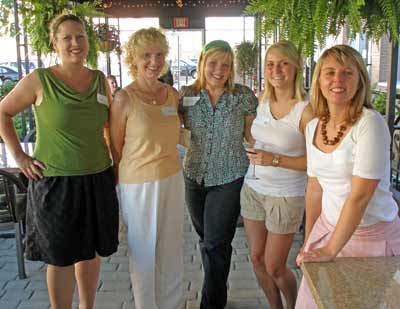 Leslie Blake (graphic designer, Ohio Magazine), Joanne Wanstreet (Lubrizol), Kristen Kaleal and Kelly Smith (ClevelandWomen.com), Kelly Wiggins (advertising coordinator, Cleveland Magazine)


---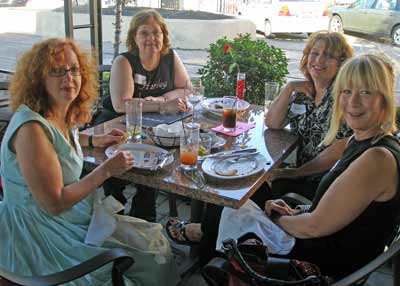 Anthea Metzger (owner) and Ginny Tomaro of Full Circle Salon, Stacy Dudevszky, owner of Western Reserve Harley-Davidson and Debbie Carney, owner, New Order Organizers


---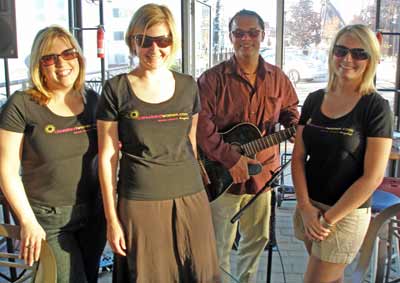 Should J-Lo be jealous of ClevelandWomen.com experts Kristen Kaleal, Wendy Fitos and Kelly Smith? No, that's just a Marc Anthony look-a-like


---


Alicia Bauer (nurse, Fairview Hospital)
and Erica Torres-Dudziak (Positive Perceptions, LLC)


---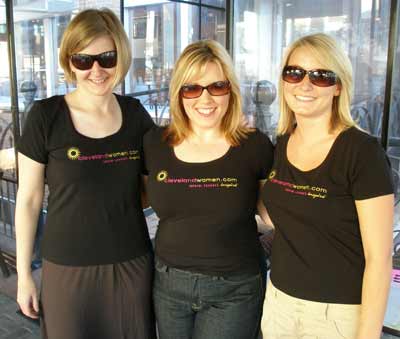 ClevelandWomen.com experts Wendy Fitos, Kristen Kaleal and Kelly Smith


---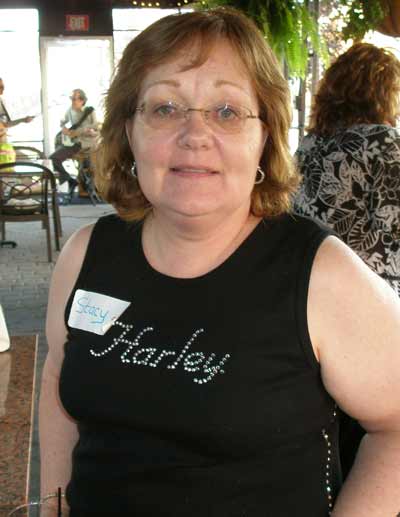 Stacy Dudevszky
owner of Western Reserve Harley-Davidson


---


Nina Kindle (owner, NC Consulting Services) and Erica Torres-Dudziak (owner, Positive Perceptions, LLC)


---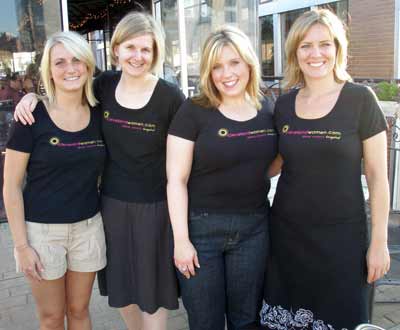 ClevelandWomen.com experts Kelly Smith, Wendy Fitos, Kristen Kaleal and Coach Joelle Prochera modelling the new ClevelandWomen.com shirts


---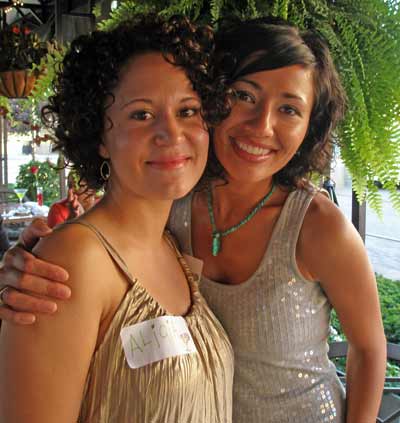 Alicia Bauer (Fairview Hospital) and Erica Torres-Dudziak (Positive Perceptions, LLC)


---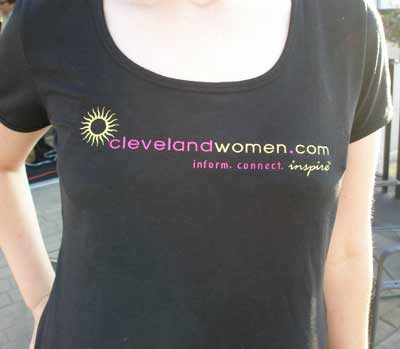 The new, trendy ClevelandWomen.com Shirt.
Stay tuned to see how to get yours.
(Can't wait? E-mail us at shirt@ClevelandWomen.com
for more info)

---
Top of Page
Back to Out & About - Events for Cleveland Women