Omarosa in Cleveland
The woman everyone loves to hate made a stop at Crooked River Books at the Galleria to sign her book, The Bitch Switch: Knowing How to Turn It on and Off
.
Omarosa, reality television star and former Miss Youngstown and Miss Black Ohio, looked every bit as put together and poised as she did when we first met her as a contender for Donald Trump's Apprentice.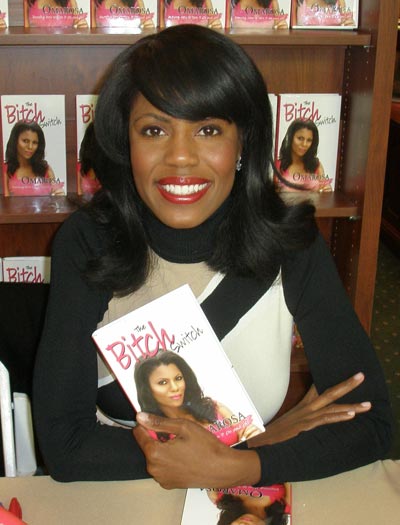 She posed for pictures with her fans and confidently talked about her book and her struggles as a woman.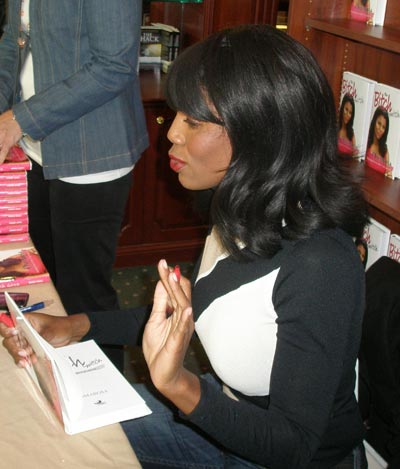 She says she has seen first hand not only the "Glass Ceiling" but also "Sticky Floors" offering a "double-whammy" to any woman trying to make it in a man's world.
Her book is a celebration of the things that have made her the strong independent woman she is today and offers women an alternative to being a victim.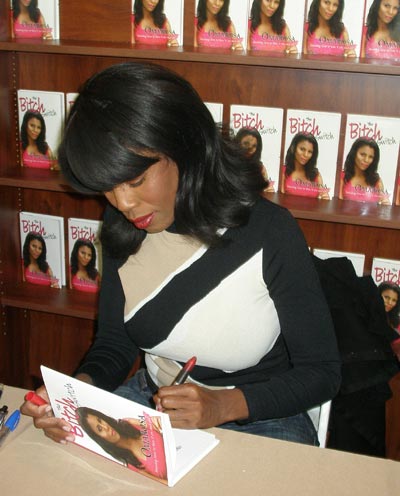 According to Omarosa, by flipping on (or off) the Bitch Switch a woman can take control of her surroundings and not have to depend on anyone but herself to reach goals and be successful.
Listen to Omarosa (2:46) explain why she wrote the book, her Cleveland Connection, the Bitch Switch and what women need to do to succeed.
---
---
Top of Page

Back to Cleveland Women Out and About