2009 Lake County Wear Red for Women Breakfast
February 6, 2009 is National Wear Red for Women Day. This was evident at La Malfa Party Center in Mentor as Lake Hospital Systems and the Women's Center at Lakeland Community College hosted a breakfast and fashion show. Over 300 guests - all adorned in red - attended the show.
Keynote speaker for the event was Dr. Robin Znidarsic who gave a very practical and somewhat frightening talk on women and heart issues. For example, Dr. Znidarsic pointed out that 1 in every 2.5 women in the United States will die of coronary disease.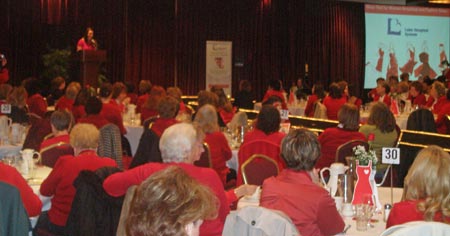 Dr. Robin Znidarsic speaking to a sea of red



She added that 2/3 of the women who die of heart problems had no known history of problems. She stressed the importance of early detection, since 80% of artery damage can be corrected if caught soon enough.

Dr. Znidarsic also reminded the women that their bodies are different than men's and as such a heart attack will present itself with different symptoms. Our coronary arteries are much longer and thinner, so any build up in a woman's arteries will be long and drawn out rather than clumpy, as it is with men.

As she explained there are two important factors in our health that we cannot control. The first is our age, and the second is our family history. Other than that, she explains, common sense, a good diet and appropriate exercise will make a huge impact.


Dr. Robin Znidarsic



For everyone that groaned when she offered that advice, Dr. Znidarsic said to start slow. "In the beginning just try not to gain weight. Then you can gradually start to lose."

Every minute of every day a woman in this country dies of coronary disease. The women at this breakfast, and women all over the country during February, are helping to bring attention to this statistic by wearing red and making people think about this dangerous condition.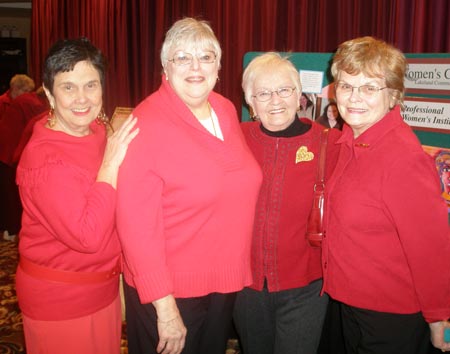 Karen Austen, Midge Mramor, Edna Gardner and Amy Kovach


---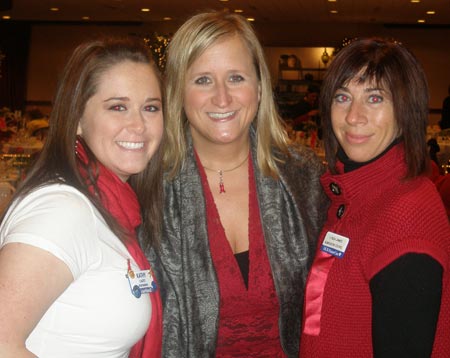 Kathy Casto, Ruthie Boris and Lynda James


---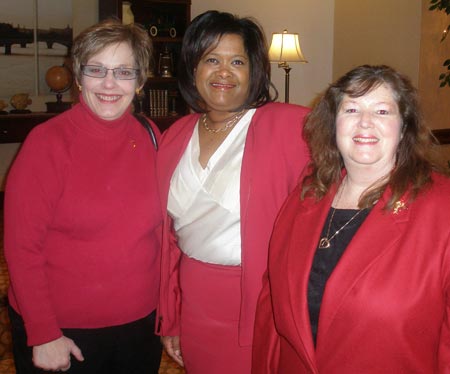 Barb Van Epps, Deborah Hardy and Cathy King


---


Helene Zgela and Carol Dillard


---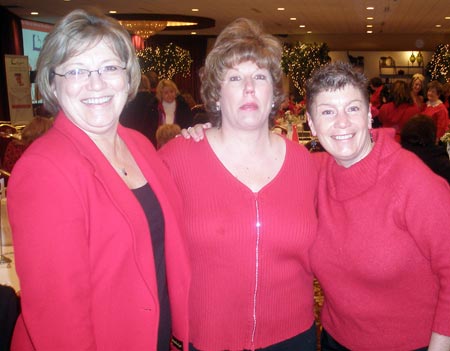 Barb Comiskey, Lauren Mutsko and Terry Cain


---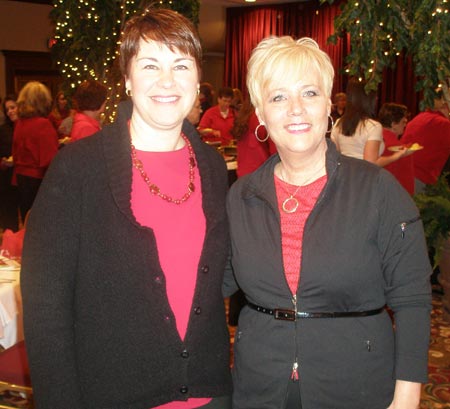 Laurie Ayers and Sharon Ward


---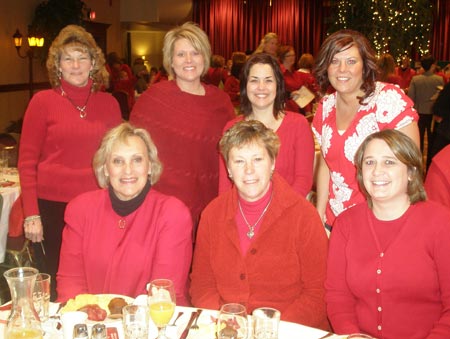 Marianne Dempster, Whitney Lloyd, Laurie Duffner, Donna Miller, Amy Stadler, Clare Cameron and Tyan Clarke - all from Lake Hospital Systems Critical Care


---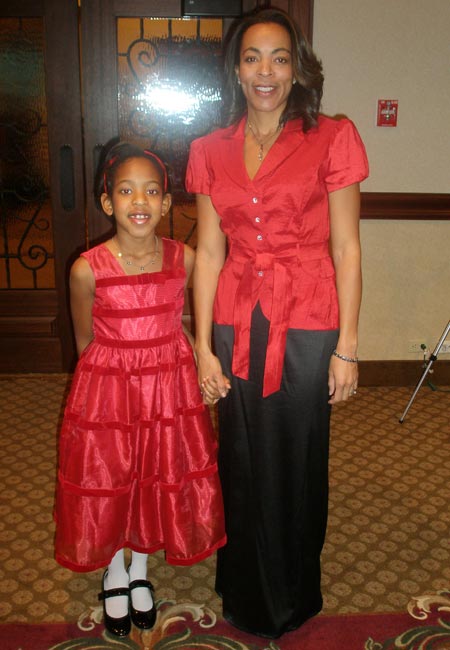 Show models daughter Grace and mom Kelly Buchanan


---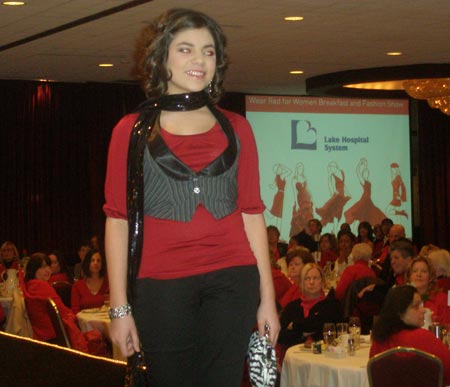 Casual Wear being modeled during the fashion show


---

Have an event ClevelandWomen.com should cover?
Have photos of Cleveland Women out and about?
Send them to outabout@ClevelandWomen.com
---
Top of Page
Back to Cleveland Women Out & About