Diana Munz Wedding Photos
11/2007
Diana Munz got married in August 2006 and said "I had a wonderful wedding, everything I could have ever wanted."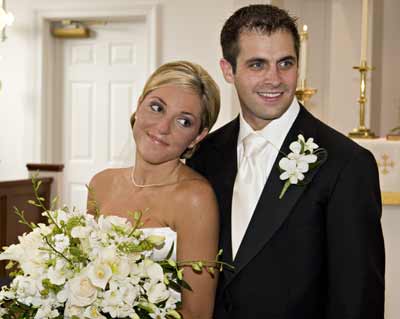 Diana Munz and her new husband Palmer DePetro
---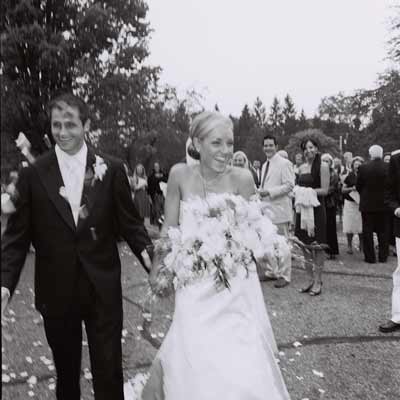 Diana Munz wedding
---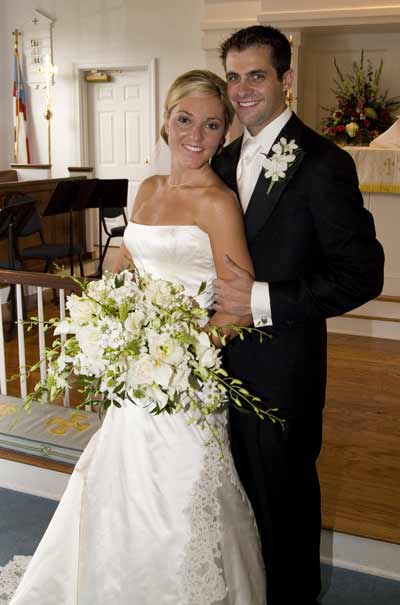 Diana Munz and husband Palmer DePetro
on their wedding day
---
She graduated from John Carroll University last December with a degree in Communications and spent some time at a local TV station.

She has partnered with a local jeweler, B.Fatica Jewelry, and she designed a jewelry piece for swimmers that Diana is now promoting to USA swimmers across the country.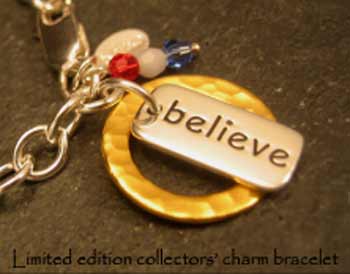 Diana Munz Charm Bracelet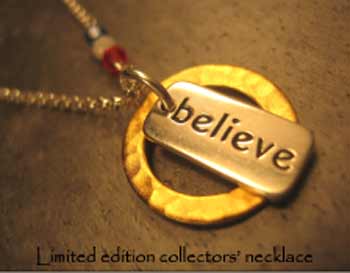 Diana Munz Necklace



Diana says, "I truly love the piece and am so excited about it."

(Call 216-502-4358 or e-mail gems@bfaticajewlery.com for more information or to purchase.)

She is working on a children's book with her sisters and is a coach to the little kids with her old team, the Lake Erie Silver Dolphins on Friday and Saturdays. She says, "I will always be involved in swimming in some sort of way. Anyway I can give back to the sport, I am trying my best."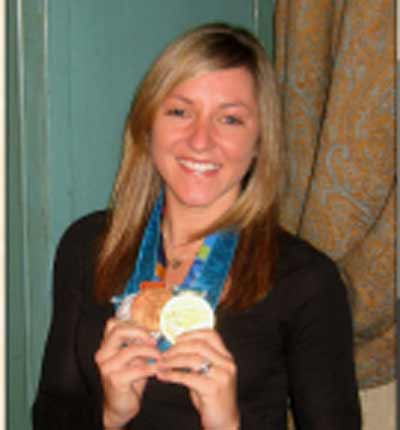 All this keeps her very busy but as Diana says, "I finally have the time to do the things I have wanted to do for a long time. I am loving everything right now."

Read the ClevelandWomen.com profile of Diana Munz.







Do you know somebody with an interesting story to tell? E-Mail us at:
profiles@ClevelandWomen.Com






---
Top of Page
Back to Profiles of Cleveland Women and Girls
Back to Diana Munz Profile