Jack Hourigan
Star of Stage, Screen, Kitchen...and Home
You've seen her on the Food Channel. You've seen her on "The Block". But did you know Jack Hourigan lives right here in Cleveland?
Jack was born in Burlington, Ontario, just outside of Toronto on August 14, 1968. She is the youngest of nine children. Jack, of course, is short for Jacqueline - after Jacqueline Kennedy. Her family, of Irish and French background, still lives in Toronto.
A little more than eight years ago Jack's now ex-husband bought into a venture in the States. The choices were coming to Cleveland or San Francisco. Jack chose Cleveland. So Jack and her son, Spencer, who is now 9 years old, joined her husband here and she has not left.
Spencer is "the best kid in the entire Universe. No really, he is. He's the very best!"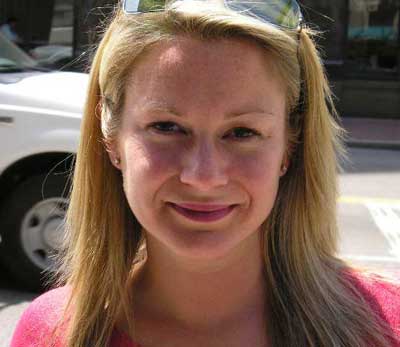 Jack stayed home with Spencer until he went to school full time. Then she started training with Second City - an ensemble comedy company with strong roots in Toronto.

Toronto alumni include Dan Aykroyd, Gilda Radner, John Candy, Mike Myers and Martin Short.

At the same time Jack started working for local television channels 19/43. You can often catch her before and after Cavaliers and Browns games.

Jack always performed for her siblings. "I found out at an early age I'd get more attention if I could make people laugh."

Soon after, Jack was added to the cast of Second City and was with them for eighteen months. She is a member of the inaugural Cleveland Cast and while with them she wrote and performed in three shows.

She sent an audition tape to HGTV in Chicago, but didn't get the job. As luck would have it, someone at HGTV saw the tape and forwarded it to Food TV and the rest, as they say, is history.

Jack is now on Food TV's How to Boil Water with co-host, Tyler Florence.





Tyler Florence and Jack Hourigan



"My job is to ask the questions that sound stupid, but someone's got to ask them or we'll never know the answers. People always tell me they're surprised I'm not that simple in real life. A lot of food shows assume you know a lot more than the average person knows. This show is for the average person, and it's a really good show."

Obviously, Jack is not "simple." She has a degree from McGill University in Montréal in English and Theater, but says the greatest education in the world comes from "being someone's mother." Having a child has taught her to manage priorities and keeps her grounded. "I'll scrub toilets if that's what I need to do for him."

Tyler and she both have sons around the same age and the children joined the parents on a children's cooking show.

"It is amazing that I can do this for a living. Absolutely amazing!" Every 4-6 months Jack travels to New York where they shoot 26 episodes in 13 or 14 days. The rest of the year she is working for WUAB, The Block, local acting, voice-overs, parades and personal appearances.

She is working on a new show "Ready as she (he) Grows" which, like Food TV, is part of the Scripps Network. It is a decorating show being filmed in Beachwood.

There will be both a boys room and a girls room that will be decorated for the stages of the child life, or, as she/he grows. "I'm learning a lot about design and really enjoying it."

Jack is also consulting on The Idea Center at Playhouse Square.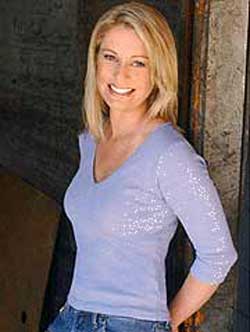 As a child Jack liked to cook, but few people at that time had the tools that are available to all of us now. Her mom cooked, but nothing fancy. She has one sister who is a fantastic baker. Jack herself is "learning a lot."

"The unsung heroes of the food shows are the ones in the background, slicing and dicing and cleaning up. They work so hard. And the chefs, all of them are teaching me so much. They're very accessible people. Someone like Emeril [Lagasse] is just like everyone else except of course he's such a fantastic chef. But he's completely accessible. And Rachel Ray! Just watching her makes me laugh. She is so down to earth."

Jack thinks the popularity of the Food Channel is the commonality of food - "Everyone has to eat and everyone can make something on some level."

She also thinks more people are staying home and entertaining at home, which of course means more cooking for friends and family.

"You're not changing the world - we're not Jonas Salk. So we need to remember not to take ourselves too seriously."

Jack believes everything happens for a reason and is therefore willing to pursue most anything. Her first love, and her foundation, is comedy and improv and she thinks "with that background I will always land on my feet. Some landings are just harder than others."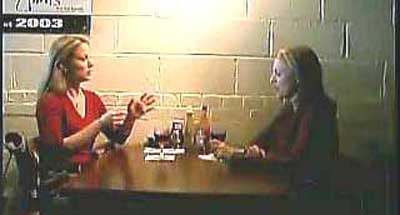 Jack Hourigan with Colleen Doyle in the short film The Line of Masculinity filmed here in Cleveland
Watch the film



Jack enjoys the simple life. She is seeing someone and likes spending time over a nice dinner, and maybe an independent film at the Cedar-Lee. Time spent with her son is precious to her and could be anything from a bike ride to laser tag.

She also has two "crazy" pets. She has a Boykin Spaniel named Ozzie, named after Chris Osgood the NHL goalie. Her male cat is named Kathleen after her aunt (you guessed it) Kitty.

Jack is a huge hockey fan and more specifically a big Leafs fan (Toronto Maple Leafs). She loves to read and just finished Gene Wilder's Memoirs. She loves all kinds of books but especially fiction based on truth and comedy-based people stories.

She has traveled quite a bit including trips to Japan and Ireland, and many of the United States. Her life long dream is to go to Paris. The first host she worked with on How to Boil Water was from France and she may go in October.
Jack thinks Cleveland is "a really great city" and has no plans to leave at this time. She's a big Cavs and Indians fan. She got to throw out a ball at a Cavs game and stood next to "Z" (Cavs center Zydrunas Ilgauskas.) "I barely came to his knees."
She loves the guys on the soccer team and of course is a huge Barons fan. "I'm the #1 fan in the city." Spencer has been able to be stick boy a few times and she was every bit as excited as he was.
Not having grown up with American football, Jack is not as avid a Browns fan as she is Cavs and Indians. "Don't get me wrong - I cheer for the team, I just am not a big football fan in general."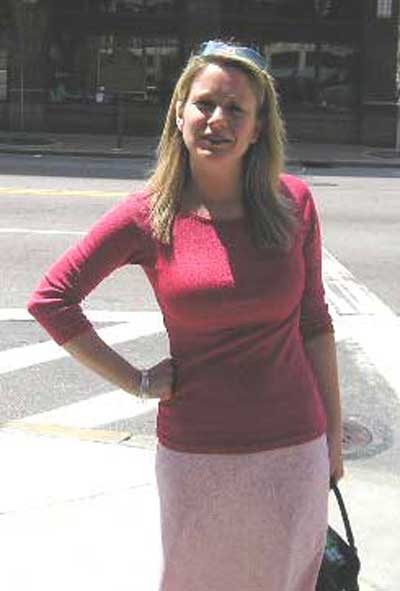 As a child Jack played volleyball and field hockey. Now she plays basketball in the driveway with her son, taking advantage of the opportunity while she is still a little taller than he is.

She strongly recommends to girls growing up to get as much education as possible and find something you are passionate about. "A general rule in Improv is "YES, AND…" you say yes to anything and then add to it." This is the philosophy Jack has tried to apply to her daily life.

"I have always been surrounded by great women who have helped me. It is important to celebrate the women around you. We should never be pulling each other down, but should life each other up. Good women make us all a little better."

Jack shared a touching and heartbreaking story. Before Spence was born Jack gave birth prematurely to a little girl, Alley. Alley did not survive. She shared the story because "it is important that girls and women realize that not everything works out. Women need to share these things and learn from, and be comforted by and connect with other women."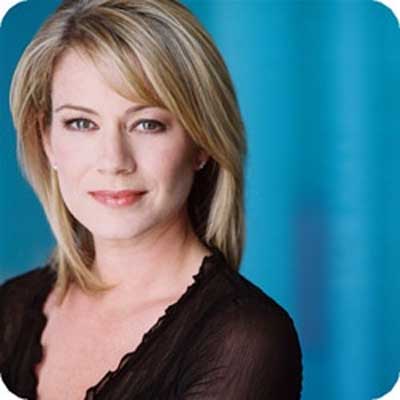 Jack chose to be open with her son about Alley's death so that he has no fears. "Truth and openness is very important."

"Alley was alive for one hour and she changed so many lives. Imagine how many lives we each touch daily. No matter what you do in life, it is affecting someone and that is an awesome responsibility."

Jack Hourigan is a comedian, a television star, an actress and a mother, certainly not in that order. She is a wonderful reminder to us that there is more to people than what we see in a glimpse on television or in our day to day lives.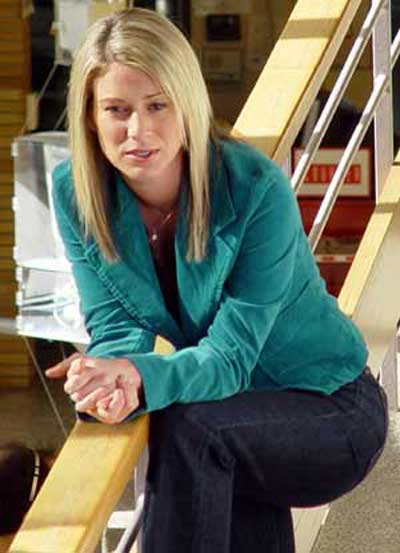 She is confident in her priorities, putting her child above all else. She knows the value of laughter, honesty and friendship.

All in all, Jack Hourigan teaches us a lot more than just "How to Boil Water".

How to Boil Water can be seen on Food TV Saturday Mornings at 10:00 or check your local listings.




Profiled by Debbie Hanson


Update from Jack Hourigan: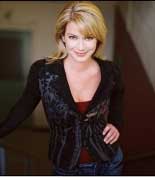 "I moved back to my home and native land, Toronto Canada where I host a daily national Lifestyle show called "Three Takes" on Slice Network.
"Three Takes" is sort of like a girlfriend's guide to being Single, Married and Divorced . Kind of like a Canadian version of the VIEW , except all the hosts get along!
In her spare time she writes for several online sites about being a Single Mom/divorcee. Single Parent's Lovelife and Yummy Mummy
She has her own column in Toronto Post city magazines called " Low Tech Mom in a high tech world".
Do you know somebody with an interesting story to tell?
E-Mail us at:
profiles@ClevelandWomen.Com



---
Top of Page
Back to Profiles of Cleveland Women and Girls