Margaret Bobonich
Soul Survivor
If she looks familiar to you, there are a number of reasons why.
Margaret has been an Emergency Room nurse in Lake County for over 20 years. She is currently a Nurse Practitioner specializing in dermatology. She is a public speaker covering such topics as women's issues and inspiration.
Oh yes, and she was a member of the Nakum Tribe on the CBS hit reality show, Survivor, which aired in 2005.
Margaret was born in New Jersey on June 5, 1962, but spent most of her "growing years" in Saratoga Springs, New York. She is one of eight children. Her family relocated often, as a result of her father's work, and Margaret used those moves as an opportunity to learn about different people and cultures.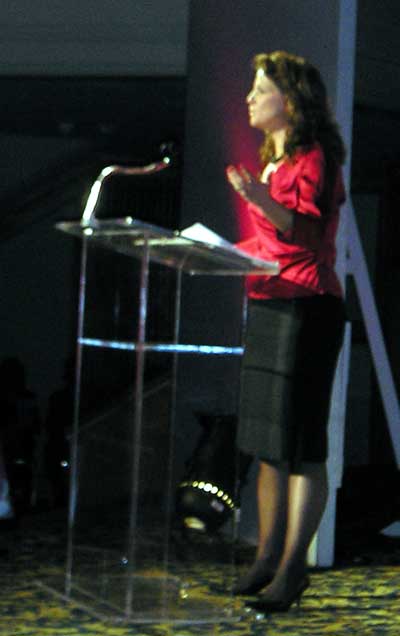 Margaret Bobonich speaking


Margaret knew early on that she was destined to be in a profession helping sick or needy people. She helped her grandmother tend to her mother, Margaret's great-grandmother. It was then that she first realized that this was her calling. She considered medical school but didn't think she would get the hands on opportunities that she craved and decided instead on nursing.

Margaret attended West Virginia University because of its strong science department. When she decided on Nursing she transferred to the University of Charleston. She spent sixteen years in the field of Emergency and Aeromedical nursing. Aeromedical nursing is the study and treatment of disease associated with atmospheric or space flight. Her love of flying may have been the impetus for this specialty.

In 1998 Margaret decided to go back to school and earn her Masters Degree. She attended The Francis Payne Bolton School of Nursing at Case Western Reserve, received her Masters and became a Nurse Practitioner.

She went to work at the Lake County Free Medical Clinic because she so strongly believes in providing medical care and attention to uninsured families. It was exactly the kind of place Margaret belonged; someplace she could really make a difference.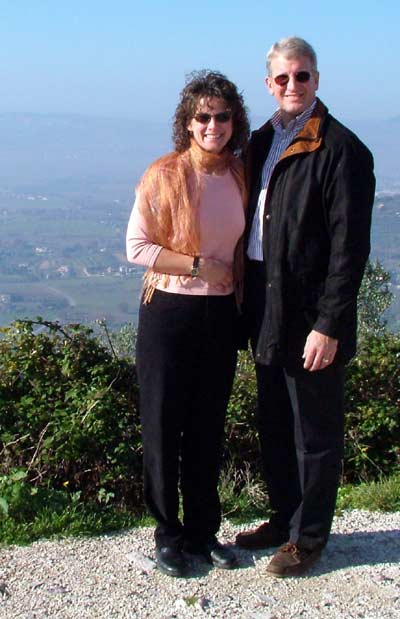 Margaret Bobonich and husband Steve in Italy



Margaret is married to Steve (a man her sister "fixed her up with" in 1993). Steve is a banker. They have two boys, Mike (Rose) and Chase (Rose). When she realized that her boys were getting close to college age she vowed not to be part of the "Empty Nest" syndrome and committed herself to adventure, which necessarily included good health and fitness.

It was this commitment that prompted her to apply for Survivor and it may well have been her attitude of caring and helping that ultimately cost Margaret the title "Sole Survivor."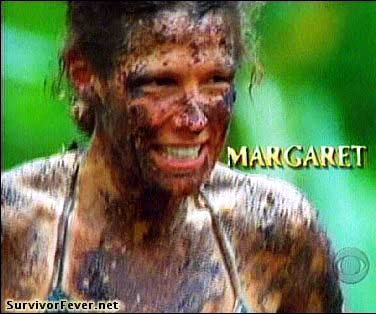 Margaret Bobonich in Opening Credits
of Survivor Guatemala


She never thought she would be chosen for the show because of her response to one of the first questions she was asked in the selection interview. "Would you take off your top for peanut butter?" [The question was the result of another woman doing just that in a previous Survivor series]

"I told them then, and I have never changed my mind. My integrity is worth far more than a million dollars."

According to Margaret, the Survivor experience is not overstated. In fact, as she describes it "it is far worse. They leave out so much of the agony of day to day living."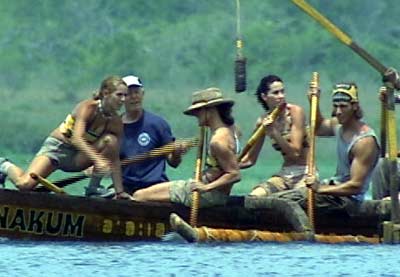 Survivor Guatemala


For those who think there is an air conditioned area out of camera range or a meal, however sparse, to keep them going, Margaret says absolutely not. "There is nothing staged or phony about the set and the game. It is very real."

Of course she says editing is required since the cameras are on them 24/7. The producers grab on to a story line and follow that through. A good example of that in Survivor Guatemala involved Margaret and a fellow tribesman, Judd. After the tribes landed on the beach they had an eleven mile trek to get to their campgrounds. They had to carry bags of rice and whatever else they might need. Many of them got sick, overheated and exhausted.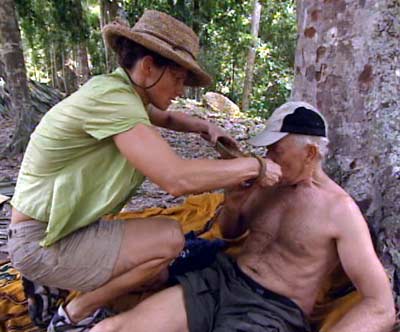 Margaret Bobonich helping
ill Survivor competitor, Jim Lynch



Specifically, two of the men on Margaret's tribe, Bobby Jon and Blake, were very sick. Margaret, as a nurse, felt it her duty to tend to them and bring them back to health. Judd felt it was more strategic to let these two strong competitors stay weak allowing him a better chance at winning.

Margaret stuck to her principles, which infuriated Judd and he made life intolerable for her. Eventually, it may have been the reason she was voted off in week 6 (of thirteen). But it was an easy decision for her to make and one she does not regret.

"Judd was so upset and verbally abusive it was amazing. He almost hit me at Tribal Council. Jeff (Probst, Survivor host) stopped the council to cool things off. He said he had never seen a tribal council so hostile before."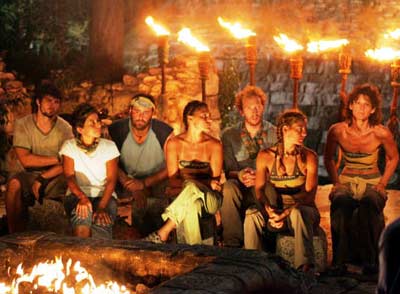 Final Survivor Guatemala Tribal Council



It was Margaret's strong faith and integrity that kept her going and never allowed her to give up. It was also the experience she garnered working in an Emergency Room and dealing with abused women. She would often give the women her own money and beg them to walk away from their situations, stand up for who they are and demand what they deserve.

She was very happy with the winner, Danielle (Danni) Boatwright, because she says she played an honest, good game. Margaret still sees Danni. They have even given talks around the country together.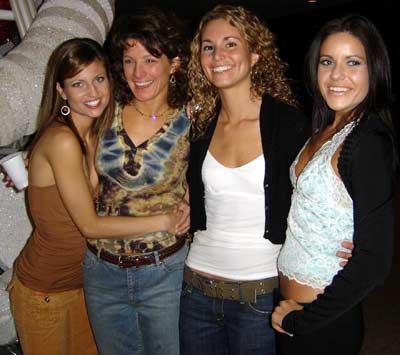 Women (Morgan, Margaret, Brooke and Brianna)
of Survivor Guatemala get together
after the TV show



She also keeps in close contact with fellow Survivor Brandon Bellinger. Margaret and her family travel to see him in Kansas and he comes up to Chardon to see her. "We think of him as our third son."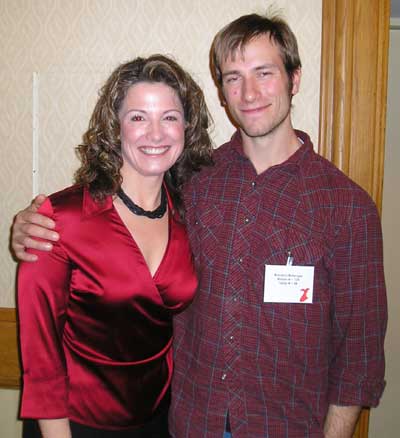 Margaret Bobonich with Brandon Bellinger
also from Survivor Guatemala



Her homecoming from Guatemala was a combination of tears and smiles. As much as she missed her family and her family missed her she would go back in a heart beat. And she knows her husband would support her because she says "He is the most supportive person anyone could ever ask for. He is simply the best partner. He would never ask me to miss out on something I wanted to do or thought was important. He just wouldn't."

In fact, when Margaret was accepted Steve helped her prepare. He set up target practice and taught her how to make fire.

Likewise, if Steve wanted to do something similar Margaret says she would do whatever she could to help him achieve his goals. "That's just the way we are. We want each other to succeed."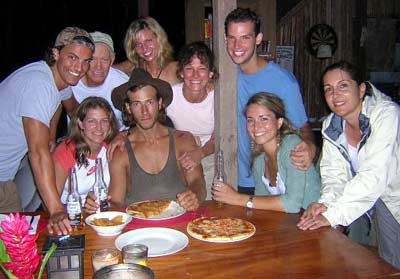 Party after getting voted off of Survivor



At finale night for Survivor Guatemala, Jeff Probst asked Margaret what she planned on doing now and she simply answered that she wanted to come back and help the Mayan people. When she left the stage after the show she was greeted by government people who officially invited her back. "They weren't going to let a potential volunteer slip away. They knew how much they needed help."

In October, 2006 Margaret embarked on her second medical trip back to Guatemala. This time she was accompanied by students from her own alma mater, The Frances Payne Bolton School of Nursing at Case Western Reserve University as well as her husband Steve. The area had been hit by mudslides and Margaret knew first hand how devastating the conditions would be.

"We set up a clinic and would work at it for eleven hours a day. People would stand in line, quietly and politely for 10 hours, waiting to be seen. Even the little children waited in line patiently and without crying. They didn't know enough to complain - this is the life they are accustomed to."

The makeshift clinic now has 3 beds, quite an improvement. She remembers the case of one woman who walked miles and miles to stand in line and wait her turn. She thought she was pregnant and having a difficult time. It turned out she had a seven pound tumor, which they were able to remove. She rested at the clinic over night and walked back the many miles the next morning.


Margaret Bobonich in her familiar Survivor cap


While Margaret was busy in the clinic, Steve set up a running water supply system for the schools. The children just loved him. "Mayan people are not especially tall and Steve is. So all of the children referred to him as El Gringo Grande. He loved them and they loved him. It was a very special relationship."

Margaret says he was always at the compound with beverages and "cheering us on. He is a partner in every way. He always tells me he is proud of me, which makes me feel good. But I am also so proud of him. I could never do anything I do if it weren't for his love and support."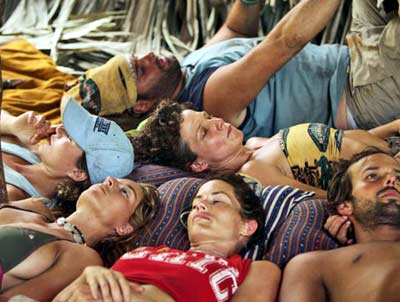 Survivor Guatemala: A much needed rest



Margaret is part of Refuge International, a non-profit organization "dedicated to the goal of improving the lives of families and individuals through the collaborative development of sustainable programs in areas where healthcare, adequate nutrition, clean water and education are lacking or non-existent." They are based in Texas so Margaret considers herself "an honorary Longhorn."

A quick glance at the guidelines they provide for teams going to Guatemala gives an overwhelming glimpse into the world Margaret and her team enters. Here is an example of just two of the precautions:
Food and Water:

"Tap water is NOT SAFE for drinking or brushing your teeth anywhere in Guatemala. Bottled water is always available. Showering is fine, as long as you don't open your mouth.

While at the clinic, Refuge volunteers & local workers will prepare our food. Safe food and water are a top priority. While fresh fruits and vegetables are readily available, it is best to eat only that which has a thick peel protecting the inner fruit such as bananas, oranges, etc.

Local produce can be eaten, but only after being cleansed by the kitchen staff. It is inadvisable to eat food for sale in open-air markets or from street vendors…"

Hygiene:

Nowhere in Guatemala is it advisable to flush toilet paper down the toilet. The septic systems are not capable of handling it and it will back up right away. Always dispose of toilet tissue in the waste paper basket."
This is the setting Margaret voluntarily goes into to help people less fortunate than herself. She remembers being greeted by a Mayan woman who told her "We prayed that you would come and God answered our prayers."

"That is why I do this. That's why I will continue to do it." Margaret says the experience "Changes who you are. It changes your soul."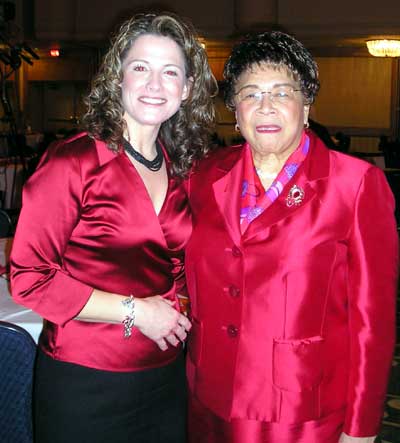 Margaret Bobonich with Dr. May L. Wykle,
Dean of Nursing at Francis P. Bolton School of Nursing
at Case Western Reserve



Margaret speaks to many women's group and talks about the power of women. She looks to her own mentor, Dr. May L. Wykle, Dean of Nursing at Francis P. Bolton. "She taught me that it was not enough to know what we know, but that we also had to teach our youth". It was Dr. Wylke that made the October trip possible for the four nursing students.

She tells the story of the day she was signing autographs. A long line of people were waiting and she looked to the back and saw Dean Wykle. "I couldn't believe that the woman who personally handed me my diploma was standing at the back of the line waiting to get my autograph."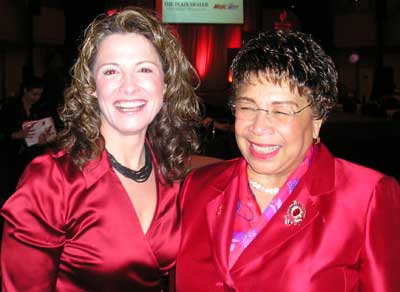 Margaret Bobonich and Dean. May L. Wykle
share a laugh



Margaret was also deeply inspired by her father, Hank Witthohn who "taught me to be who I am." He died about five years ago. "That was a year from hell for me. My husband had two heart attacks, my son had a near-fatal heart infection, I was unemployed, studying for my Boards and my father died."

Margaret says she loves being a woman but deeply appreciates the men in her life. "My father was a role model, my husband us my partner and my sons are who make me want to be a better person."

She says she is not a feminist, just believes in the power of women.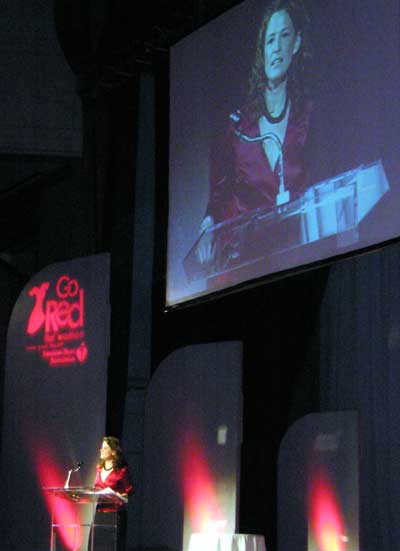 Margaret Bobonich speaking
at a Go Red for Women event



She is most passionate about giving back to young women the way she was given to. "That's what I do best" she says, "That is my truest love." She is awed by the opportunity to help young women set their minds to the future.

She sees strength in all women, not just the noticeable powerful or the outspoken worker for a cause. She points out that women like cafeteria workers, teachers, librarians, etc. are the ones who love our children when we aren't there and stresses the value of good women like this throughout out lives.

Margaret's family is ultimately her biggest joy. Her son Chase is studying film at the University of Toledo and her oldest son Mike is at West Virginia University studying teaching and education.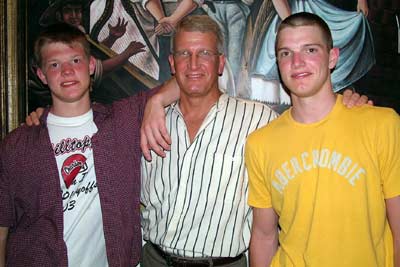 Margaret Bobonich's men - sons Chase and Mike
and husband Steve



Of course her husband Steve is the center of her support system. They also have two dogs, Dozer and Lilly.

Together the family loves to attend sporting events, go scuba diving and play beach volleyball. Margaret does a lot of traveling speaking on behalf of women throughout the country.

The motto of the game of Survivor is "Outwit, Outplay and Outlast". Margaret has been able to Outwit negative influences, Outplay stereotypes and, Outlast the nay-sayers.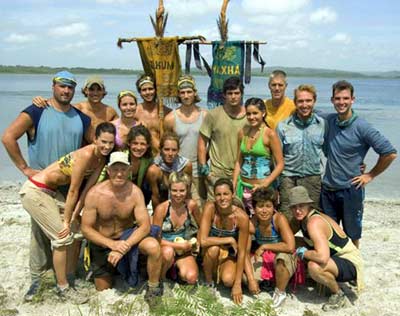 Survivor Guatemala Group Picture


She is a strong woman with a huge heart and will not easily be stopped from reaching her goals. She has a message for woman of all ages and lives the message she preaches. She urges women to demand respect and opportunity and never settle for less than the best.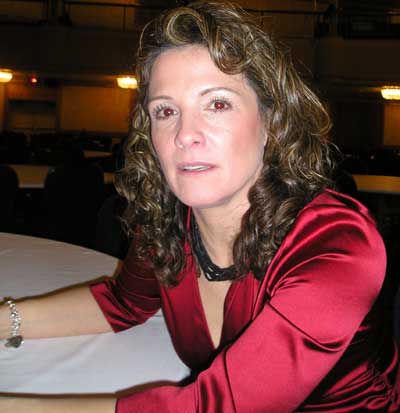 Soul Survivor Margaret Bobonich



That is Margaret's message. That is Margaret's life. She may not have been the Sole Survivor, but she certainly is the Soul Survivor.




Profiled by Debbie Hanson (2-07)







---
Top of Page
Back to Profiles of Cleveland Women and Girls