Tonia Kwiatkowski
'It's fun to be in the rink'
You've heard the name - you've seen her skate. Now it's time to learn a little more about Cleveland's own Tonia Kwiatkowski.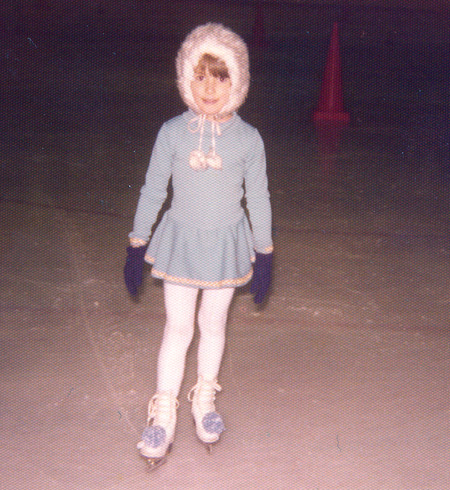 Tonia Kwiatkowski at age 5



Tonia started skating when she was five. Her mom had her in gymnastic, dance and swimming classes early on and really wanted her to learn how to skate. She took lessons at Greenbrier in Parma Heights.

"I was the one who wanted private lessons. After I finished the Learn-to-Skate classes, the last level, I knew I wanted to do private lessons." Although her mom tried to explain how difficult it was going to be, she knew Tonia was serious and the private lessons began with her mom's full support.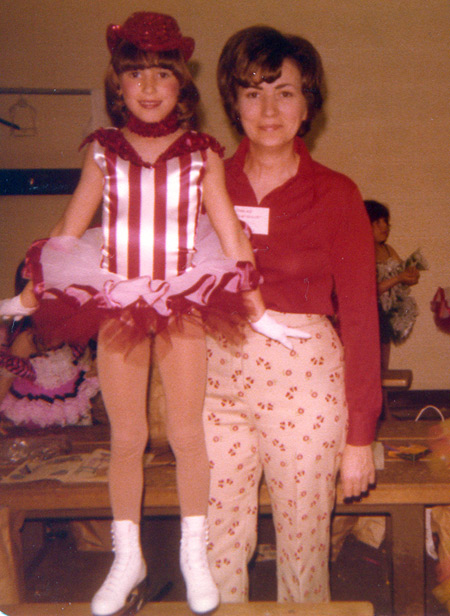 Tonia Kwiatkowski with her Mom in 1978



She started lessons at Greenbriar and after about a year her coach planned to move to the East Side. As luck would have it, Olympic medal winner Carol Heiss Jenkins started teaching at the rink in the summers and agreed to take Tonia on as a student.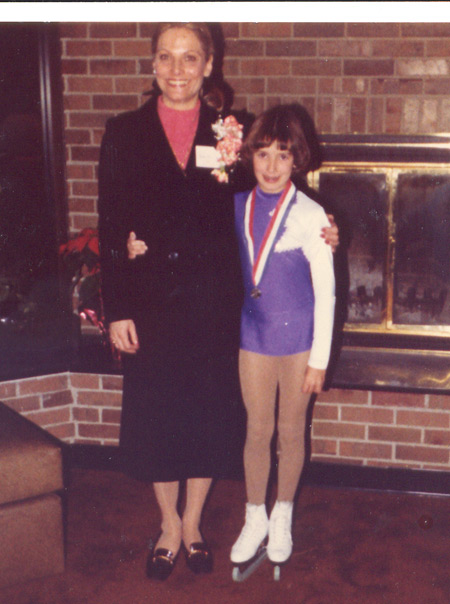 Carol Heiss Jenkins and Tonia Kwiatkowski in 1980



"That was the start of it really. I started with Carol when I was eight years old. My last year competing was in 1998 so I was 27 and I was with Carol the whole time. A long time."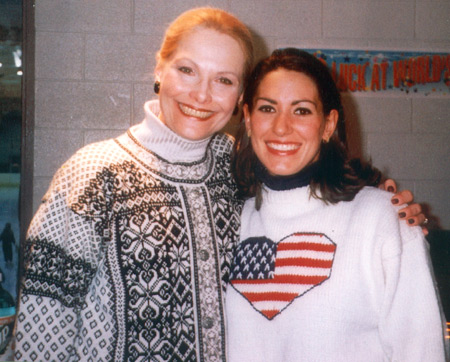 To this day Carol helps Tonia out when she has questions or issues when she has a show or performance.

Growing up Tonia invested a lot of hours into the sport. "It required a lot of time and a lot of discipline." In her day there were different requirements too. "Kids aren't required to do the school figures like Figure 8's. Those were taken out on 1990 I believe."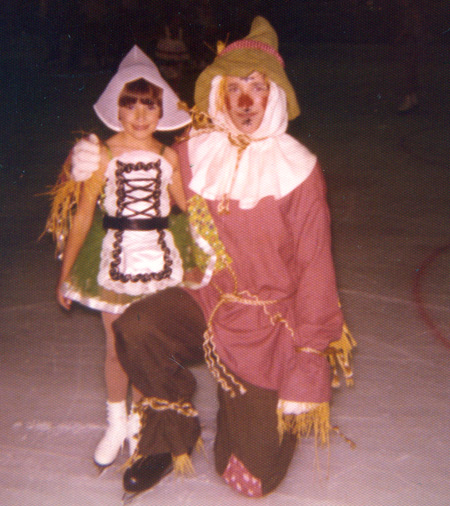 Tonia Kwiatkowski - First Ice Show at age 6 in 1977



What made the school figures so difficult in competition is that they were done on perfectly clean ice. When you performed the circles they had to be the same size and had to be lined up. Since Tonia was so light she couldn't see the tracings as she skated but it was necessary to skate in the exact same lines three or four times. She was always down in the bottom of the scores in the figures and in the top two in free style.

"It was really hard. I was always better at the free skating, the jumping, the spinning. School figures are very boring to me."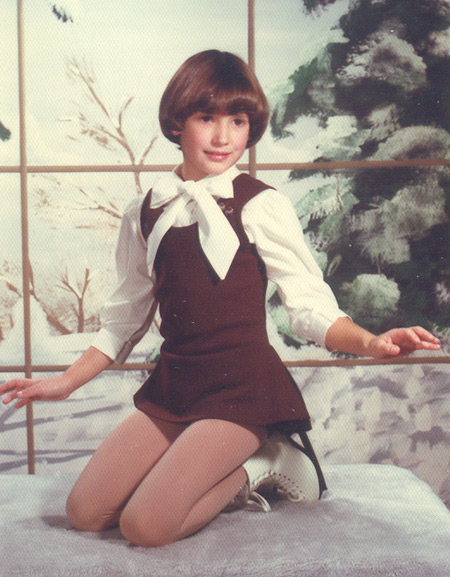 This also required that Tonia skate more hours. In order to perfect her free style skating she had to practice jumps and spins, and as a practical point you could only do so many hours of pounding on the ice at a time. So she skated about 5 hours I day. She started before school from 5:30 to 7:30 then 4 to 6:00 or so after school and on some days there would be a ballet class after. "It was a lot of conditioning and I was very dedicated to it as well."




Tonia acknowledges that her extreme regiment may have cost her a school dance or party from time to time but she doesn't regret any of it. She says she also got to travel and see places in the world that most people will never get to see. "I got to do that because of my skating, so there's a trade-off for everything but for me it was well worth it."

In sixth grade she felt she needed more time to skate and wanted to take a little time off of school. The school system she was in (Broadview Heights/Brecksville) couldn't accommodate her schedule, so she went to school in Lakewood. In Lakewood, the rink was owned by the city but run by Board of Education.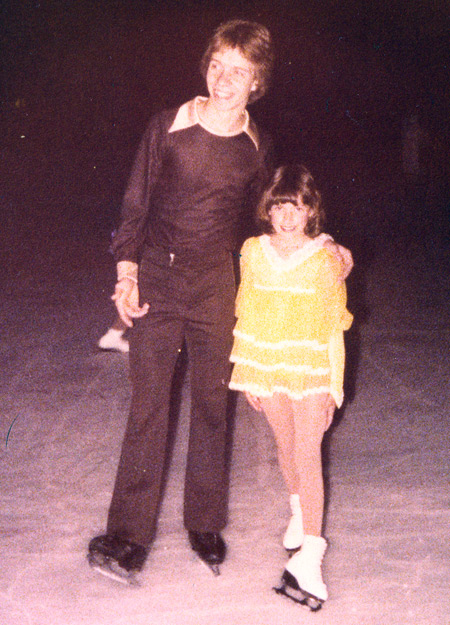 Scott Hamilton with 8 year old Tonia Kwiatkowski in May 1979



Lakewood started a program that year that she was able to take advantage of. She didn't have home-room, study hall or lunch and received gym credit for her skating. This gave her four extra periods a day that she could devote to her skating.

Although intense training can make the difference in a skater, Tonia believes that some intrinsic talent is required. "It is difficult. You have to have the coordination and have the fight in you. You have a 2 minute fifty second program and a four minute program and that's what you get. So it's tough."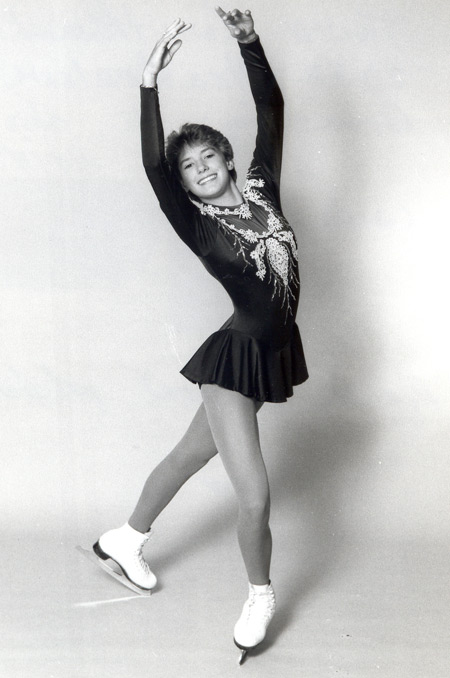 Tonia Kwiatkowski in 1984



Tonia goes on to explain that as all eyes are on the skater during a competition, there is really no room for error. She has seen very talented people fail because they didn't have the work ethic and some less-than-talented people who went pretty far because they wouldn't give up.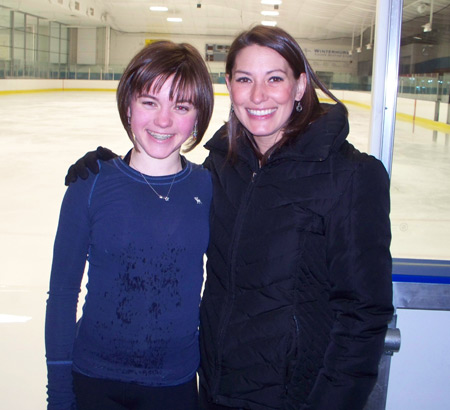 Coach Tonia Kwiatkowski with one of her students



As a coach and trainer now she has to be able to determine which she is dealing with so she can steer the student on the proper course.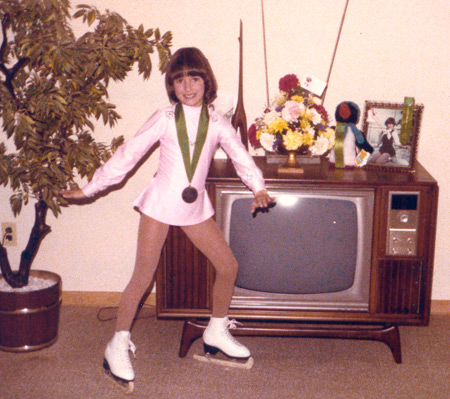 Tonia Kwiatkowski first competition - silver medal



Her first competition was Cleveland Invitational Championships which invited people from the Cleveland local clubs to participate. She skated at the preliminary level and came in 2nd. She doesn't remember actually skating in the competition but she remembers vividly receiving the medal.

"That's when the bug really hit. When they put it around my neck I thought 'this is really cool - I like this!"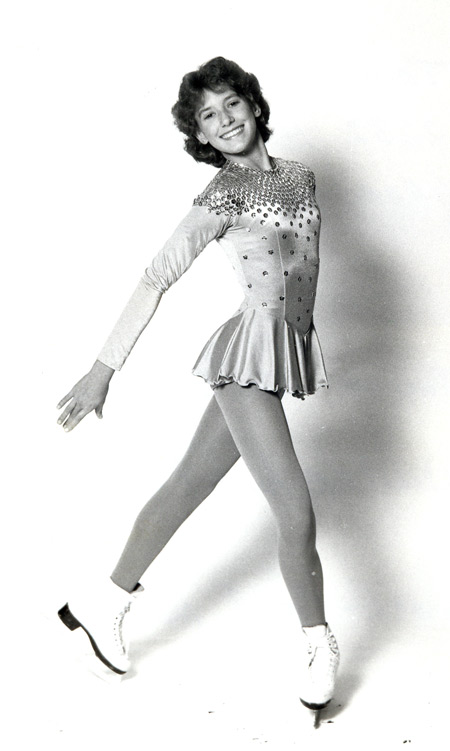 Tonia Kwiatkowski in 1985



She went to Nationals in 1986 as a Junior Lady at Nassau Coliseum in Long Island, New York. Her mother had always had two dreams for Tonia's skating. One was that she see her daughter skate in The Nationals and the other was to see her skate in Rockefeller Center. This trip took care of both dreams at one time. She placed 5th and was immediately invited to her first International competition - in Italy.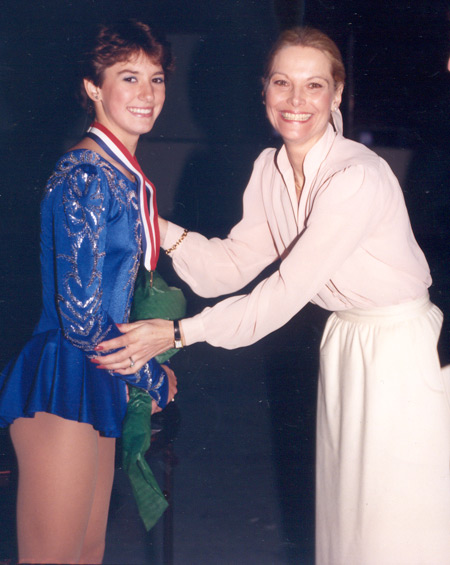 Tonia and coach Carol Heiss Jenkins in 1986



She remembers the incredible feeling of being in the same competition with people she had looked up to and admired. People like Debbie Thomas, Tiffany, Chen, Jill Trenary."

She won the Internationals. It was in Merano Italy on an outdoor rink, something they no longer do. She accompanied her coach Carol and Carol's husband Hayes Jenkins to Cortino to see the rink in which both Carol and Hayes had won Olympic medals. "I got to skate in that rink - it was just one of those magical things."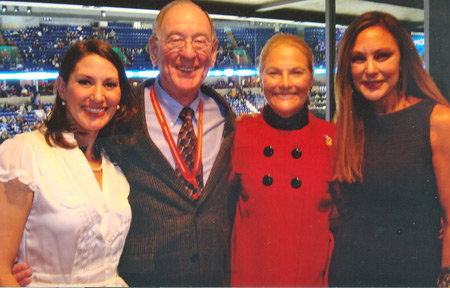 Tonia Kwiatkowski, Hayes Jenkins, Carol Heiss Jenkins and Peggy Fleming in 2010



Olympics were in the back of her mind all along, but she never got to go. She wasn't able to go in 1998, but trained with the team as an alternate. As it turned out, she went to Worlds right after the Olympics and finished her career with a 6th place finish.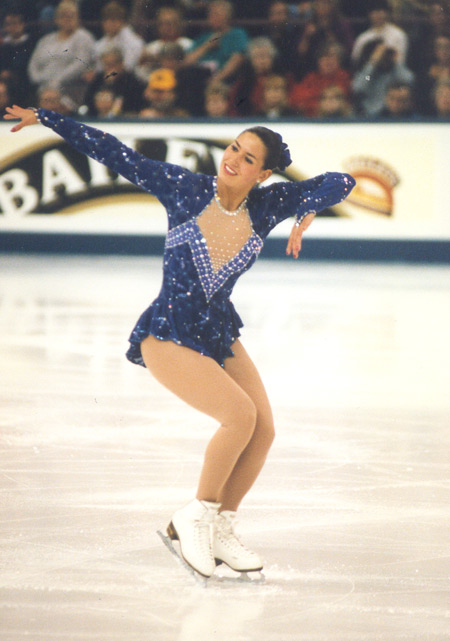 1996 Worlds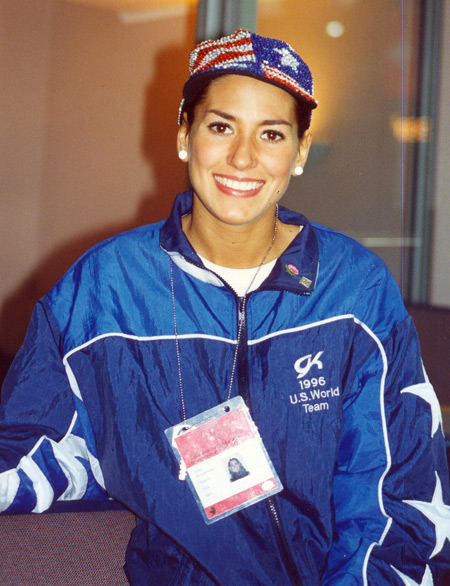 Tonia is tremendously grateful to both of her parents for allowing her career to happen and the sacrifices they made on her behalf. "My dad worked a lot to support my skating and I can't thank both of my parents enough."

Tonia is an only child something she says "probably made a difference in their support. If they had to [financially] support more than one of us doing this it might have been different." Skating Association paid for her trips and the coach's air fare, but all other expenses were the responsibility of Tonia and her family.

There have been many changes (in addition to the Figure 8's) since Tonia skated. A new judging system was put into place because of the 2002 Olympic problems. The new system is intended to eliminate some of the biases and inter-country collaboration. The new system is "a little confusing" and Tonia feels skating has lost a little something as a result. "People used to see skating and know a 5.9 was good or a 6.0 was fantastic. Now they see 150 points and… the average person is a little confused. I get confused."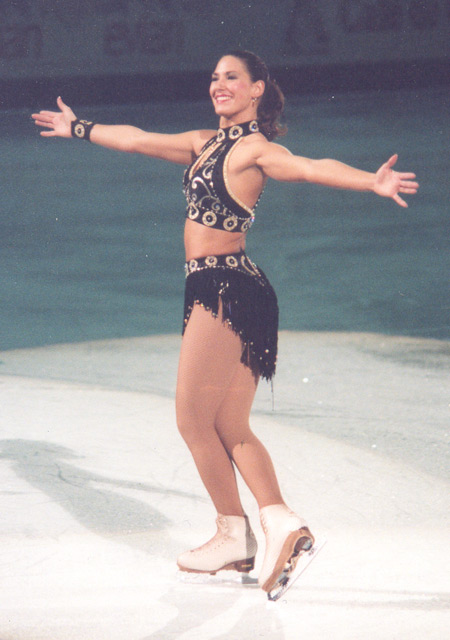 Canada in 1997



During Nationals this year she did commentary for the ICE Network, a website for skaters and fans.

Ice Dance costumes were a big area of discussion this year. "When I was younger someone would make my costumes and my mother would sew the beads on." As her career progressed, so did her costumes, often involving trips to Colorado for fittings or to choose colors.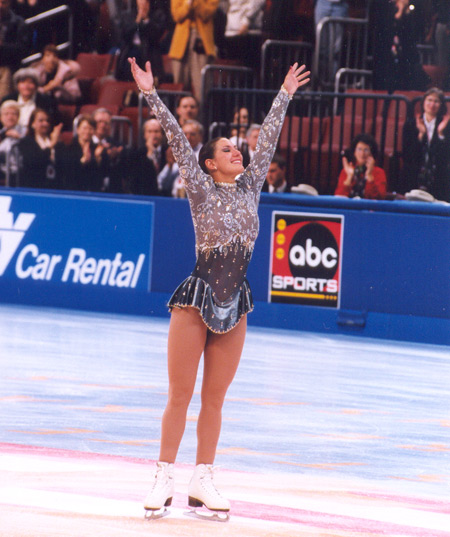 Tonia Kwiatkowski at Nationals in 1998



Referring to choosing the music, Tonia says "I think that's one of the worst parts. You just have to sit and listen and find something that will challenge you that you like because you are going to hear it day in and day out while you skate with it for about a year. I think that one of the things that is so challenging with it is you can sit in your living room and listen and it sounds wonderful, but when you get to the rink it doesn't translate well. It's challenging." Tonia has skated to Rhapsody in Blue, Hunchback of Notre Dame, Madame Butterfly, and even Firebird.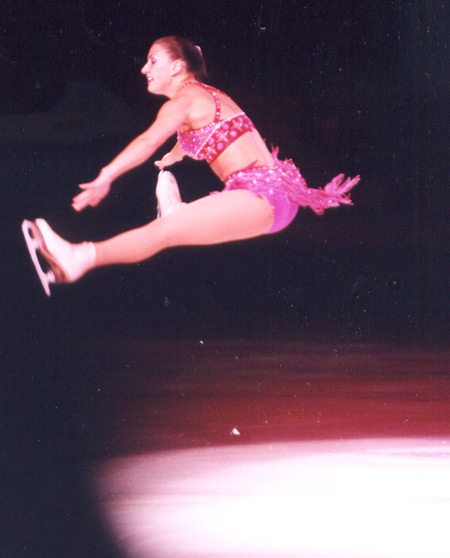 It was important to Tonia to continue her education. Her parents always told her in order to stay in skating they expected her to have good grades. She was never sure she wanted to go to college, but thought she would try it, temporarily, just to see how it was. She ultimately earned degrees in Psychology and Communications from Baldwin Wallace. "It's helped me with the ICE Network and with Interviews and just in general. I'm very glad I did it."

Tonia was in a production of The Christmas Angel with Dorothy Hamill. "It was so neat to be in a production with Dorothy Hamill. I remember watching her win her Olympic gold when I was 5 years old. I had the Hamill hair cut and the whole nine yards."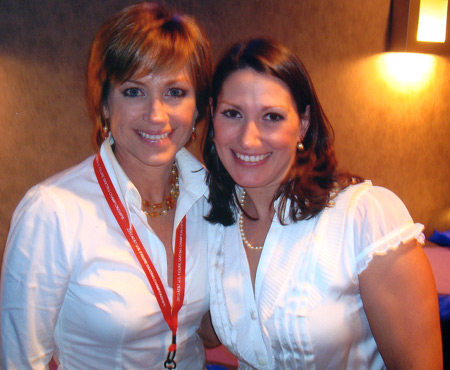 Dorothy Hamill and Tonia Kwiatkowski in 2010



"They turned the arena in Omaha into a set that was just unbelievable… Chip Davis [Manheim Steamroller] wanted everything to be just perfect." She remembers being there for hair and makeup one morning at 5:30 and not being on the ice until more than 12 hours later. "I learned so much from it - It was amazing. Really, really fun."

Tonia also did the Champions on Ice Tour, where she spent two and a half months touring fifty cities. "This was also really fun, especially the last year when I knew I didn't have to go back and work on routines."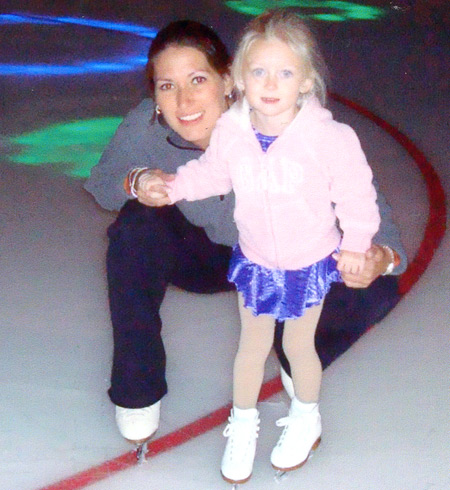 Tonia Kwiatkowski and daughter Madison in 2008



Her daughter, Maddy loves to skate. Tonia put her on the ice before she was two, using rounded, double blades. Tonia feels that if Maddy decides to follow through and be a skater, that would be fine, but there is no pressure. "If she doesn't skate, that's fine too." It should be noted though that Maddy is now 5 and happily spends hours on the ice.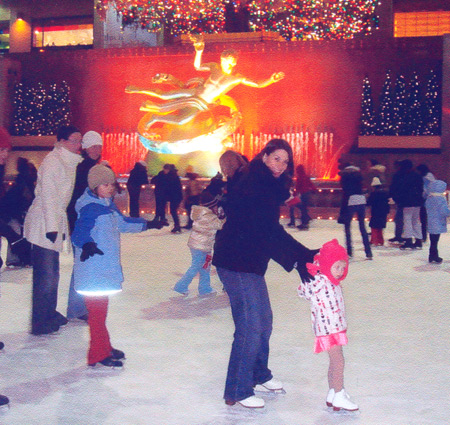 Rockefeller Center January 2009



Tonia still skates from time to time and golfs periodically. But her main activity is spending time with Maddy and doing things together. She would not want to coach Maddy if she did decide to become a skater. Tonia says it would be difficult to direct her on the ice and then go home and direct her at home too.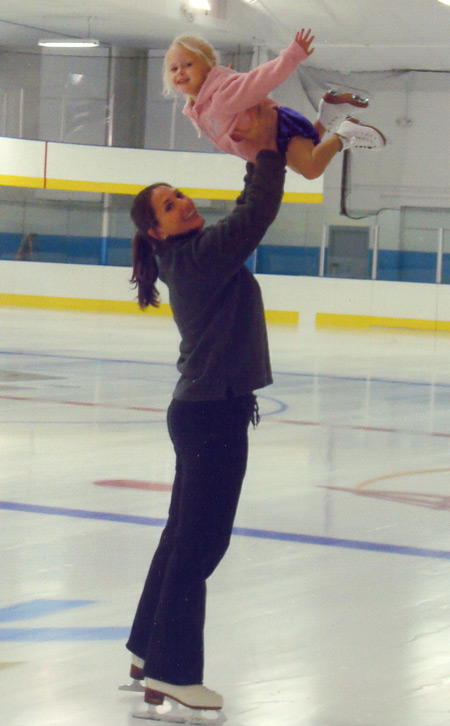 "She tends to listen to other people better on the ice anyway."

Tonia is part owner of the Winterhurst Rink and helped with the renovation and restoration of it.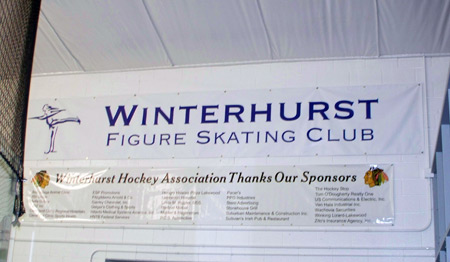 She looks forward to continue her coaching and teaching - she loves the time spent with the kids especially. She has no plans of leaving skating any time soon "It's fun to be in the rink."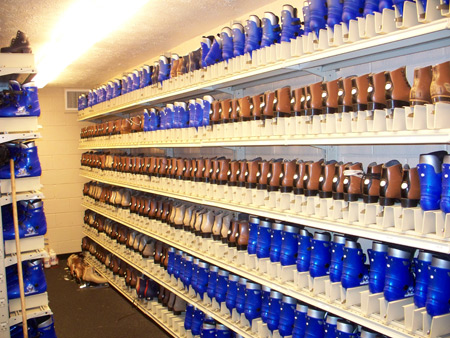 Wall of skates at Winterhurst



Growing up her parents and coaches were her biggest supporters and toughest critics. "They expected me to work hard, which is good. I didn't have to be perfect every day, but they expected me to work hard and be respectful of my coaches and understand that what they said was the way it was."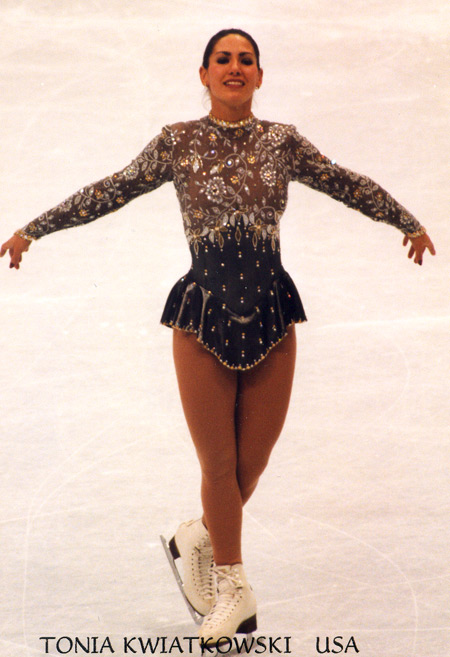 She also was inspired by watching some of the great skaters like Kristi Yamaguchi "I was really good friends with her, but I also always admired her. She was very consistent and very tough."

When she did "get in trouble" as every young person eventually does, she would ultimately have to apologize to a coach, and she felt that was the right thing to do. If her coaches were upset with her, her parents wanted to know what she had done to upset them.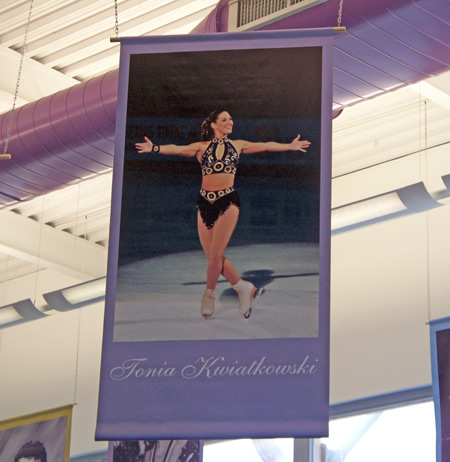 Winterhurst banner



She finds it troubling that today, the parents automatically assume the coach was wrong and that makes it hard for the kids growing up and facing the real world.

When Tonia won her silver medal at Nationals in 1996 she was thought of as "The Grand Old Lady of Skating" even though she was only 25. It was suggested to her that she walk in to her press conference with a walker - which she did.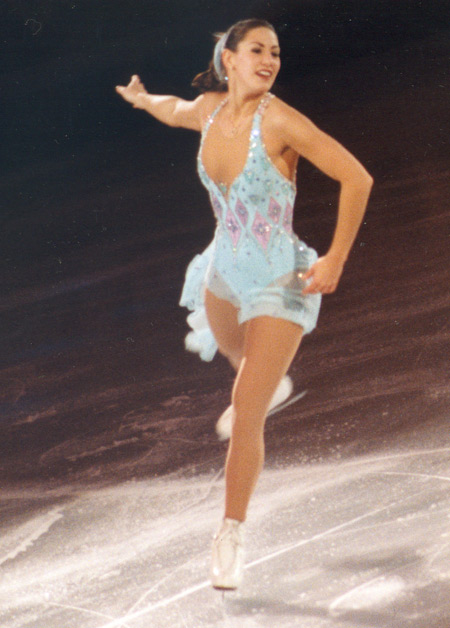 "I'm glad somebody suggested it and I'm glad I did it because it kind of made a joke out of it. Of course, everybody thought it was very funny."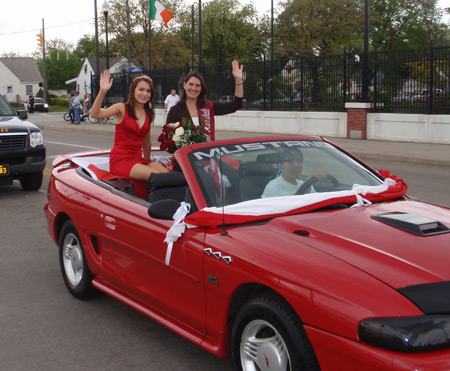 2010 Parade Grand Marshall



Off the ice, Tonia says she is very clumsy. She trips upstairs and even walks into walls. She thinks a lot of skaters are clumsy off the ice and it may be because on the ice you are moving so fast, with nothing in your way. "On TV you don't realize how fast the skaters are going - you don't get that sense of speed."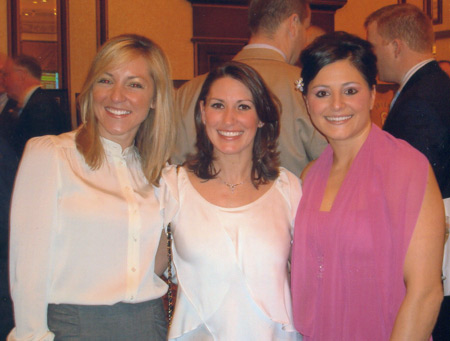 Cleveland Women Diana Munz, Tonia Kwiatkowski and Dominique Moceanu at the 2010 Sports Awards



See video snippets of Tonia Kwiatkowski and Carol Heiss Jenkins from the 2010 Sports Awards

Tonia would like people to think of her as someone who always gave 100% and was just a good person. It's hard to spend any time with her and think anybody could think less.

Everyone talks about the prima donna athletes of today's world. That just doesn't apply to Tonia. She is real and easy to talk to and very committed to her daughter and her sport.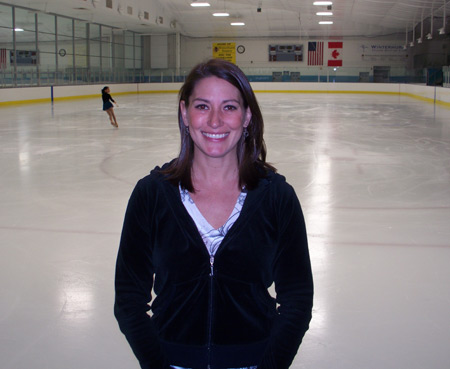 ---

Do you know somebody with an interesting story to tell?
E-Mail us at: profiles@ClevelandWomen.Com






---
Top of Page
Back to Profiles of Cleveland Women and Girls