Blue Star Mothers
by Nikki Rothschiller
Let me introduce you to Blue Star Mothers of America, Inc. We are a non profit, non political organization of women who have children who have served or are currently serving in the United States military.



We are nationwide and have approximately 2,000 members. We have been in existence since the early 1900's.

A coupon was printed in the Flint News Advisor on January 22, 1942 asking for Mothers of servicemen to return it after filling it out. Just about a week later on February 1st 300 mothers met in the Durant Hotel in Flint Michigan.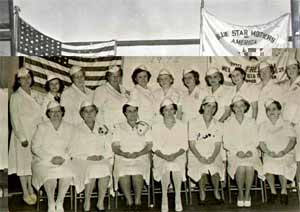 Photo from Bluestarmothers.org


Believe it or not a man, Captain George H. Maines, had conceived the idea for this group and acted as the chair of its first meeting. After receiving 1,000 responses from the ad a permanent organization was formed.

Blue Star Mothers of America, Inc. was reported in the congressional record on February 6th and chapters were formed in Michigan, Ohio, Wisconsin, New York, Pennsylvania, Oregon, California, Iowa and Washington. The Blue Star Mothers of America, Inc. was chartered by Congress in June of 1960.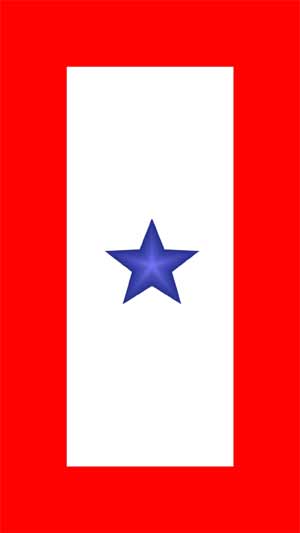 Mothers volunteered throughout World War II working in the hospitals, train stations and even made care packages for the soldiers. The membership in Blue Star Mothers gradually began to decrease but continued to be held together by mothers showing their pride in the sacrifices being made by their children and the pride in their country.

Just recently we have begun to grow again. You see many service star flags hanging in windows proclaiming pride in the fact that they have children protecting our freedom and the freedoms of others during a time of unrest.

Remember our Troops who are deployed.


Blue Star Mothers provides support for active duty service personnel, promotes patriotism, assists Veterans organizations, and are available to assist in homeland volunteer efforts to help our country remain strong.

There are chapters all over northern Ohio and you can find a chapter near you by going to www.bluestarmothers.org.

The Ohio Buckeyes Chapter #26 meets at American Legion #421, 22001 Brookpark Road Fairview Park, OH 44126 on the 4th Monday of every month @ 6:15 PM..

Serving all of Cuyahogo County. Email President.OH26@bluestarmothers.us Phone (440) 823-5567



---
Top of Page
Back to Organizations for Cleveland Women
---