Hospice of the Western Reserve
Touch a life...Become a Hospice Volunteer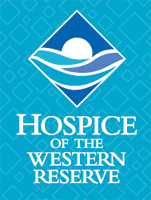 Headquartered in Cleveland, Ohio, Hospice of the Western Reserve provides hospice services, palliative care and bereavement support to patients and families throughout Northeast Ohio including Ashtabula, Cuyahoga, Geauga, Lake, Lorain and Summit Counties with offices throughout, and outreach into Medina, Portage and Stark Counties.
REGISTER TODAY FOR VOLUNTEER EDUCATION CLASSES - Frequent daytime, evening, and weekend classes available.
As a Hospice of the Western Reserve volunteer, we will match opportunities to your interests and availability. Hospice of the Western Reserve volunteers are people of all ages, interests and talents with an extraordinary love and a common bond of concern for others.
"I get so much more out of it than I give."
"This is the most important thing I have done in my life."
Direct Patient Care Opportunities:
Provide Socialization, Comfort and Companionship,
Legacy Work,
Bereavement Calls,
Music Access,
Errands,
Respite,
Attorney,
Notary,
Veterans Serving Veterans,
Licensed Hairdresser, Massotherapist,
Pet Therapy,
Transportation,
Light Housekeeping,
Teens,
Spiritual Care
Support Opportunities:
Clerical/Data Entry,
Reception,
Teens,
Community Outreach,
Speakerís Bureau,
Resale Shop,
Flower Arranging,
Group Helper,
Volunteer Education,
Fundraising,
Special Events,
Volunteer Marketing
Group Opportunities:
We are always appreciative of community volunteers who offer anything from a few hours to an entire day of service at our in patient facilities or our headquarters. There is a wide range of tasks including clerical, painting, cleaning, landscaping, entertainment and special meals at David Simpson Hospice House in Cleveland, Ames Family Hospice House in Westlake, as well as clerical and maintenance at our headquarters office in Cleveland.
Contact Mary McGowan at 216-486-6881 for more information or to register for a class.
Or visit the website for more information
---

---
Top of Page
Back to Volunteer Opportunities for Cleveland Women