Madeline Manning Mims
Ran for Gold and Works for Salvation
Madeline Manning was born in Cleveland on January 11, 1948. She attended John Hay High School. Her High School time was difficult for her, since she was very shy. Her shyness kept her from getting involved in a lot of activities and meeting people.
At only three years old, Madeline contracted spinal meningitis and was not expected to live. The doctors warned her mother that if by some chance she made it, she would be "mentally retarded" and would never be able to do what a normal child could do.
Her mother was a woman of strong faith and prayed fiercely for her daughter. She gave Madeline back to the Lord and promised to raise her in the ways of the Lord, and the principals of the Lord if he spared her life. It was a tremendously tough physical time for Madeline and it took her fourteen years to grow out of it. "I was very sickly, very anemic. But my mother instilled the values of the Lord in me at that very young age and those values have never left me."
"I didn't realize I was an athlete, I just enjoyed playing outside and developing a competitive attitude."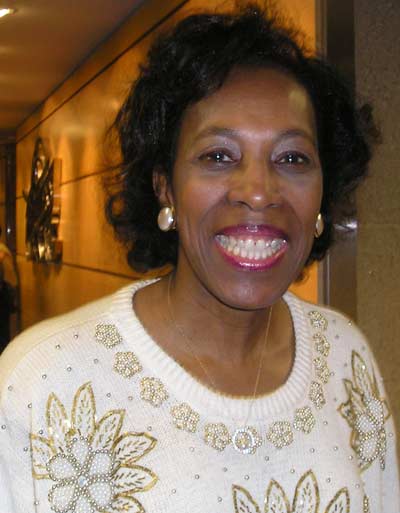 Madeline is nothing if not competitive. Her illness did not stop her, but spurred her on to excel. It caused her to do more than the so-called normal kids.

"If I hadn't been sick I never would have fought so hard just to keep up. I developed a fight and drive inside of me and the never-give-up type of spirit that was needed for a champion. God took something meant for evil and turned it into something good for my benefit and His glory."

As a result, when she grew up she was already in the habit of exceeding minimums and going above and beyond what was expected of her. She always strove "to be excellent in whatever I did."

While she was in High School, President John F. Kennedy started the Presidential Physical Fitness program making physical activity and exercise mandatory in schools. This required that Madeline, along with the other students, had to take physical fitness tests to record their abilities and their progress.

When Madeline was tested, she found out she was not only in top physical condition for her school, but her scores set national standards. She was in 10th grade at the time and the school instantly put her on the Basketball, Volleyball and Track team.

She always had an interest in sports, but was too shy to try out for the teams. This program pushed her into doing something she really wanted to do but was afraid to try.


Madeline Manning Mims honored by the Cleveland Cavaliers on January 23, 2008 along with the Browns Reggie Rucker, Cavs Campy Russell, Earl Lloyd, the first African-American player to play in the NBA, Basketball Hall of Famer Lenny Wilkens and Bill White, the first African-American President of Major League Baseball's National League



Madeline was also a member of the Mixed Choir and the Girls Glee Club and competed in solo singing contests. "Even with my excellent scores I came in second three straight years. In my area there was some very stiff competition." Prior to those competitions, her only public solos had been at the Mount Hermon Baptist Church.

Her mother was ecstatic about her daughter's athletic talents, even though she didn't quite understand them. Coming from a different time the idea of a woman accomplishing such amazing athletic feats and that woman being her own daughter was amazing.

She remembers her mother coming to see her run for the first time, having no clue as to what her daughter actually did. As it happened on that day, Madeline was running a 440 dash and her mother was amazed at how long the 440 was. Madeline came into the stands after her run, exhausted. She was stretching and trying to catch her breath and her mother pulled her onto her lap ("which totally embarrassed me").

She took her temperature and wiped her brow, concerned that her daughter had over-exerted herself. Madeline explained to her mother that this is what she did and that the sweating and ultimate soreness was all part of being a runner. Her mother finally grasped the idea - especially since her daughter was so very, very good at it.

Her mother also shared Madeline's trust and admiration of her Hungarian born coach, Coach Alex Ferenczy. He was very close to Madeline and her family and was always very concerned about her. "He not only saw my potential athletically, but he also saw my potential in my attitude and work ethic. He knew I respected him."

The coach always assured her she would go far because of the person she was. "It was neat to have him in my life at that time. In many ways he was a father figure to me."

Her mother was a disciplinarian. She "was a no-nonsense Mom that taught you to respect adults and people with authority. She taught me to honor people, honor older adults, honor my peers and honor myself. And she taught me whatever you start - you finish."

In 11th grade, Madeline was running for Cleveland Division of Recreation (CDR) Track Club. Their girls' team qualified for the Women's Division in the Medley Relay (800 meters). Madeline ran 400 meters of the relay. Unbeknownst to her, her reputation had preceded her and at least seven coaches had clocks on her segment of the relay to see just how fast she really was.

From the time she was handed the baton to the time she finished the 400 meters seven of the timers clocked her at 52.7-52.9 seconds. No woman had ever run that time before. The best to date had been just over 54 seconds.

Madeline also went to the US Nationals and ran the Girls 440. She became the first girl in the world to run the 440 in 55 seconds flat.

One of the coaches who timed her was Mr. Temple of Tennessee State. He offered her a full athletic scholarship.




Madeline was shocked, excited and scared. She had never considered going to college. She knew they could not afford it and very few women were awarded track scholarships in those days. To the best of her knowledge, Tennessee State and Southern were the only two.
Madeline also believed only the extra smart students could go to college, and she didn't think she belonged in that category. "I didn't realize until much later that most people were just like me."
Her competitive nature kicked in and she decided there were only two choices. One was to fail and embarrass herself and everybody who believed in her and the second was to hang in there and actually get a college degree. Madeline became a member of the famed Tennessee State Tigerbelles. The Tigerbelles are one of the most decorated, legendary women's collegiate track & field programs.
Her freshman year was quite challenging. She says she had "two professors that I really didn't need to have." Both were a little eccentric and out of touch. Other students warned her about taking classes from the professors, but she got them both.
The one professor seemed to pride himself in asking questions far beyond the level of his students. Her competitive nature kicked in again and she got angry. She decided to beat him at his own game and started preparing for questions above and beyond the scope of their assignments.
She remembers the day it all fell into place for her. The teacher asked a question. Everybody panicked. They had no idea. But Madeline's hand went up. She was ready for him. He ignored her. She would not put her hand down.
Finally, he asked her why she had her hand up, never dreaming she wanted to answer his question. But she did. She re-iterated the question, re-framed it, cited background information and sources and gave the answer thoroughly and, of course, accurately.
When she finished he paced up and down in front of the room and finally yelled out 'That's what I'm talking about. I know it is in each and everyone of you. I know you can do it."
Madeline realized that his challenge to her was not to learn what was expected but to reach beyond expectations and not limit herself. This was the same lesson she learned after her illness.
"I learned so much as a result. Do not challenge me. Do not put me down. I will come out in a whole different arena on you if you do. As it turned out, I appreciated what he did and what he taught us and I will never forget the lesson."
The other teacher that was a problem was "just plain mean." Madeline had never planned on going to college so she took none of the pre-college courses that most of the other students had taken.
This was a Math class and she just did not grasp the lessons. She tried to get tutoring, but the teacher put up obstacles. In the end, she gave Madeline a D which required her to re-take the class in the summer.
Of course, the competitive streak in Madeline kicked in once again. She took the summer class, in between track events. She had a completely different type of teacher this time. This one greeted them by saying "If someone flunks this class it means I didn't do my job."
Madeline says she was inspired by this teacher and his teaching methods. If she hadn't missed so much summer school because of her running, she is confident her score would have been an A+.
She caught on quickly and realized she was not as stupid as some people would like her to believe. She did not know at that time that she would use many of the teaching lessons she learned from this Summer School teacher years later when she herself was teaching.
"Communication is the key. If you can't find a way to make something understood, you need to find another way." She used the technique in her motivational speaking as well as the Sports Chaplaincy program she started.
While at Tennessee State, Madeline set a world record of 2:18.4 and won the AAU 880 yard run. That same year (1967), she set the American record of 2:02.3 in the 800 meter run at the Pan-Am games.
In her sophomore year at Tennessee State (1968), Madeline went to the Olympic Games in Mexico City and won a gold medal. She ran the 800 meter in a record breaking 2:00.9.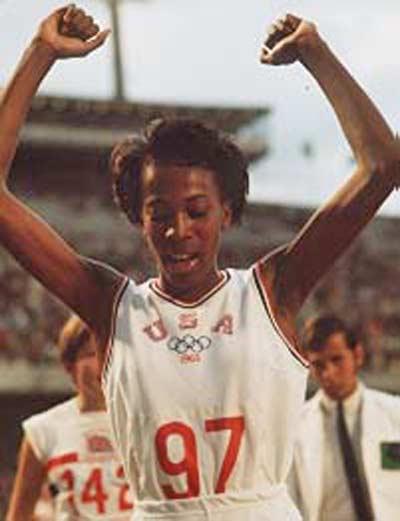 Madeline Manning winning the Olympic Gold Medal in Mexico City in 1968



Madeline tries to describe the experience of standing on the Olympic podium and hearing the U.S. national anthem sung, because of something she did.

She says, "I sing the national anthem. People have often shared with me that the song brought tears to their eyes because they say I sing with such conviction and they can tell it is more than just patriotism for me. And they are right. When you represent your country among other countries and great nations of world, your anthem takes on a whole different importance to you to be an American. It is something you don't really experience, unless you are in the military or some field in which you are representing the country."

"Coming up I never experienced feeling like I feel when I hear the national anthem. That experience of standing up at Olympic Games and hearing it because of something you did and representing your country and the gifts God gave you and country gave you - overwhelming. It is huge. I can't even describe it"

In 1969, Madeline got married and by 1970, she was in the midst of a terrible divorce. She decided she would not compete any more. Madeline married John Jackson and had a son with him, John Jackson III. "It turned out to be a great friendship but a terrible marriage." That marriage ended but left her with a terrific son.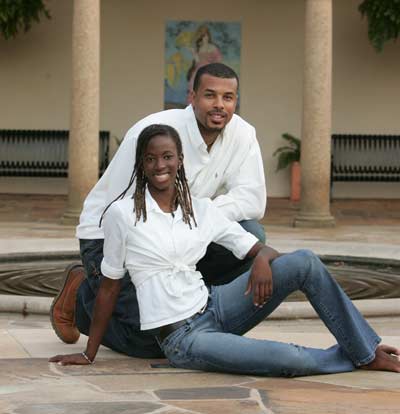 Madeline Manning Mims children - John and Lana
(Lana continues the family track tradition as an outstanding long jumper at the University of Missouri)



By 1971, she started competing and training again not knowing where it would take her. She used her training and running time as a way of getting away from the chaos and devastation of divorce.

"I wanted to run as a time of healing and doing something to let my frustrations out on. In doing so, I trained extremely hard and ended up making the 1972 Olympic team." The 1972 Olympics were in Munich, the first time the Olympics had been back in Germany since 1936 under the realm of Adolph Hitler.

Madeline describes her running during this time as "running negatively" but says, "You can't keep a good woman down." She put her anger and frustration into her running.

The coach would not allow her to run with anybody, even if the team was there. He had her train separately because of her intensity. Sometimes the coach would actually tell her to slow down - not something you will hear often from a Track coach.

But he knew her story and new she was punishing her body out of anger. He realized she needed time off to let her body rest and heal. "He told me my emotional state was not good for my physical state. He was concerned I would burn out or injure myself."

Madeline ran the 800 in Munich but mistakenly ended at the wrong marker. She asked the judge where the finish line was and he said, "In lane 1 where you start is where you end." But it turned out that was wrong and she stopped early. She missed the finish by 2 centimeters.

Madeline was beside herself. She was going through a traumatic divorce. She had planned on bringing her son to Munich and found out at the last minute that she couldn't and now she did not qualify for the finals.

She still had a relay to run and while practicing doing light 150's she tore the tendon behind her right knee. The doctor said she could be injected to keep the inflammation down. Madeline was concerned about holding the team back.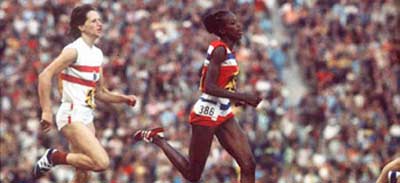 She thought she should pull out and let the alternate run in her place. In fact, she advised the alternate to take advantage of the opportunity. But the alternate told her "If I thought I could do better that you, I would. But even your 85% is better than my 100%. The team needs you."

She prayed hard going out there - there was pain but the worst part was that she couldn't extend her leg the way she was used to doing. They switched her from the anchor position to the second position.

"I gave it everything I had. We were in 1st when I got the baton. Then the East German girl passed me and I couldn't catch up. In the last curve I heard the Australian girl come up behind me. I remember thinking I really have to push hard now and the next thing I remember I was handing off the baton."

It wasn't until she saw a video later that she realized she maintained her pace and in so doing was able to pick up on the East German and distance herself from the Australian.

She felt both exhausted and angry that she could not do what she wanted to do. Both the U.S. team and the East German team broke the existing record, but the East Germans won the Gold. The U.S team of Madeline, Mable Fergerson, Kathy Hammond, and Cheryl Toussaint won the silver.

Madeline again made the US Olympic Team and competed in Montreal in 1976. The next Olympics were the 1980 Olympic Games in Moscow. It was an interesting time for her because she was now looked up to as a veteran competitor.

It was also a prime physical time for her. She was running the half mile in less than 2 minutes. She had won another Olympic trial and set another record. She was acknowledged and given an award as the most Outstanding Female Athlete at US Olympic trials.

But competing in the 1980 Moscow Olympics was not to be as the US and many other nations boycotted those Games. "What people do not understand is that in order to boycott the Olympics you must have a team. Otherwise, you are just not participating. So we had to train and qualify and didn't really know until very near the deadline that President Carter would declare a boycott."

She believes President Carter had no choice since the Olympic regulations clearly state a country cannot be at war during Olympic Games. Russia refused to leave Afghanistan and thereby forced President Carter's hand.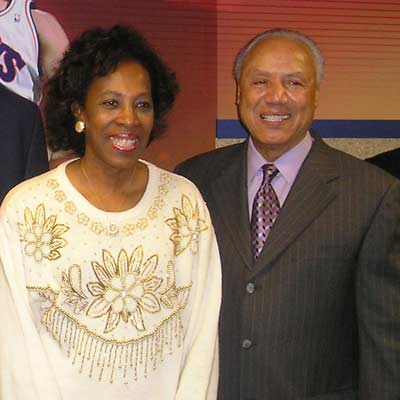 Two Sports Legends with outstanding characters
- Madeline Manning Mims and Lenny Wilkens



"It was one of my greatest moments of ministry to athletes. There was such total chaos among the athletes. So it was a great time for me to reach out and minister to other athletes."

She told them that they were a part of this country, like a family, and "there are times when the father of a family makes decision children do not like, but he makes them on behalf of the whole family. We are part of the family of the USA and we need to honor the decision the head of the family made."

She went on to tell them this does not stop them from being an athlete. They, like she, were born and created to be athlete and will be an athlete all there lives. She promised them other opportunities.

As soon as the Olympics were over the US Track and Field team went on tour and the very first place they went was Leningrad and competed against the Russians. They then went on to Europe and China, so her promise of more opportunity came true. (In like fashion, in 1984 when the Russians boycotted the Olympics in the US the Russians came to America right after the Olympic games and competed)

Madeline had the opportunity to speak on the steps of the Capitol Building representing the teams in response to the Presidents message. She asked Americans to see athletes as part of the United States family and called on business and industry to support the teams and not make them struggle. Four years later, teams began being sponsored by companies in a show of support.

In the late 70's Madeline was singing as a guest soloist at a Christmas cantata in Cleveland when she discovered her car wouldn't start. The usher, Roderick J. Mims was more than willing to help and the two have been together ever since. They married on December 23, 1978. Seventeen years after the birth of her son John, Roderick and Madeline had a daughter, Lana.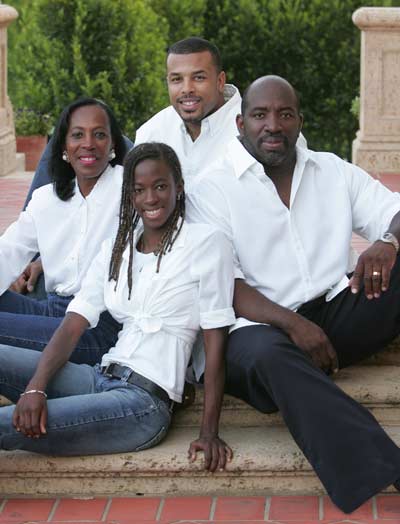 Madeline Manning Mims with son John, husband Roderick and daughter Lana



In 1976, her first album was released "Running For Jesus
" a contemporary gospel record. The title song was written by Andre Crouch and was based on the emotions she gets while she is running. Twenty years later, 1996, her seventh album was realized "Enough is Enough" This, her last album to date, is mainly songs she has written herself.

She considers her ministry to have started in 1976, but it was 1981 before she had the time to really devote to it. She had already begun her motivational speaking.

Among other things, Madeline ministered to many prisons working with the Bill Glass Prison Ministry. She saw a need for more ministries to female inmates. She was also working with Chuck Colson. She remembers telling Chuck that they needed a specific division for women. He suggested she start one.

Try as she might to find some one else to do it, she realized it was her calling and she had to make it happen. She asked the women what they would want from a Christian woman if they could come and see them. To a person they asked for a friend. Then she went to the Churches and asked the people what can you do for these women, and they answered I could be their friend.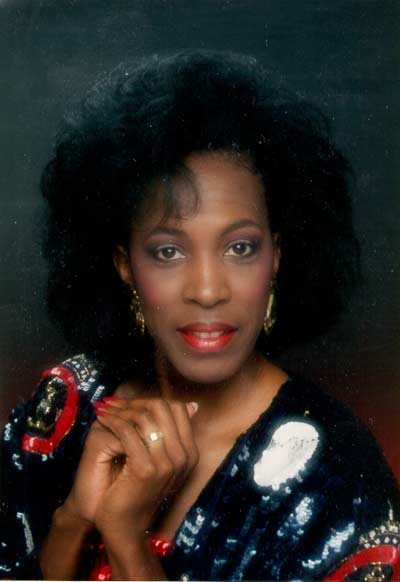 Madeline Manning Mims



The Friends Fellowship was formed. She had one Church member "assigned" to one prisoner and they would both sign a contract committing to be there for each other. And they had a Devotion in Motion program where the ladies exercise to Christian music "So we could minister to their spirit, mind and body all at the same time."

Madeline is now involved in Sports Chaplaincy. "I believe it is what I was born for - why God put me on earth." She is setting up a governing body of the United States Sports Chaplaincy so that sports chaplains are seen as professionals and not as volunteers.

In order to do this properly she is back at school at the Oral Roberts University in Tulsa, Oklahoma working on her Masters of Divinity. She plans on getting her doctorate with her thesis being on Sports Chaplaincy and developing the curriculum needed to implement this program.

The concept of Madeline's life is very simple. It is centered on her relationship with Christ. As she says, "It has taught me how to love myself. How to forgive. How to go forward in my life. How to strive for things totally out of my reach. How to love God's people everywhere. How God looks at people, not in a judgmental way but loving people for what they are or what they've done. I always try to find an image of God in a person because I know God loves them even if they don't love God."

She recalls a young boy asking her a question in a Q&A period at an Assembly where she spoke. He asked her how she could love someone who is a murderer. She answered, "I am not capable of loving someone like that - but God is. So I try to let his love flow out of me."

That simple answer sums up the life of Madeline Manning Mims. Since that day so many years ago when her mother promised to teach her the ways of the Lord, Madeline has lived her life trying to be the best she can be, because she knows God made her and expects the best from her.




Profiled by Debbie Hanson (2/08)






ClevelandWomen.Com caught up with Madeline Manning Mims at a 1-23-08 award ceremony at Quicken Loans Arena. Listen to an audio interview in which Madeline told how she was inspired by legends Jesse Owens and fellow Tennessee State University Tigerbelle Wilma Rudolph. Also how she was 'tricked' into running the 800m - right before she set the world record. She also gives advice for young people and discusses the impact of politics in the Olympic Games.
---

Do you know a women with an interesting story to tell?
E-Mail us at: profiles@ClevelandWomen.Com






---
Top of Page
Back to Profiles of Cleveland Women and Girls