Top 10 Tips
to Bag a Bargain
on "Black Friday"

NOTE: Don't miss special bargains and discounts on Black Friday at this special Amazon.Com Black Friday sale.
---
The day after Thanksgiving is known to be the biggest shopping day of the year - Black Friday.
Consider these tips from ConsumerWorld to maximize your shopping experience.
1. READ THE ADS:
Check out local newspapers on Thanksgiving Day. They will be chock-full of circulars, ads, and coupons. Friday's papers will include additional sales.
2. EVALUATE THE DEALS:
Not all advertised items are great deals. Use several Internet shopping robots, such as the Price Checker in Consumer World, or the ones at Shopping.com, PriceGrabber.com, Froogle.com, MySimon.com, or Shopzilla.com to compare what a variety of online stores charge for the same item.
If shopping online, find out the total price including shipping and tax (if any), and what the reputation of the seller is (use Shopzilla.com [formerly BizRate] or ResellerRatings.com).
3. RESEARCH THE RIGHT PRODUCT:
A low price on a lousy product is no bargain. Check websites where professionals evaluate products, such as Consumer Reports, Steves-Digicams.com (for cameras), Ecoustics.com (hi-fi equipment), PCMagazine.com (computers), best/worst toy lists, etc.
Also, nothing beats reading customer reviews by real owners of the products you are thinking of buying. Check Epinions.com, and read the user comments posted after most product descriptions at Amazon.com.
4. SAVE WITH "TRIPLE PLAYS":
To save the most, combine the primary ways to save: buy items at a good sale price, use percent-off coupons to lower that price even more, and look for items that also have a cash back rebate.
As an example, Buy.com recently offered a $129 Epson All-in-One printer/scanner/copier on sale for $99.99. There was a 5% off coupon available, and the product came with two rebates: one for $30 and one for $20. The net price was a mere $44.99, and shipping was free.
5. BE AN EARLY BIRD:
Look for "doorbuster" deals at rockbottom prices as early as 5:30 a.m., typically lasting only until 11 a.m. Plot your route from store to store based on store opening times, and arrive before the doors open.
Some retailers in the past have offered $10 to $15 off anything (with no minimum purchase) to the first 300 or so customers (May and Federated chains, and Kohl's). Some doorbusters this year reportedly include a $349 computer with flat panel monitor (Best Buy), 20% off Kenmore major appliances (Sears), and many items free after rebate including: 64 meg. SD digital camera memory card, 64 meg. flash drive, cordless caller ID phone, and a label printer (Office Max).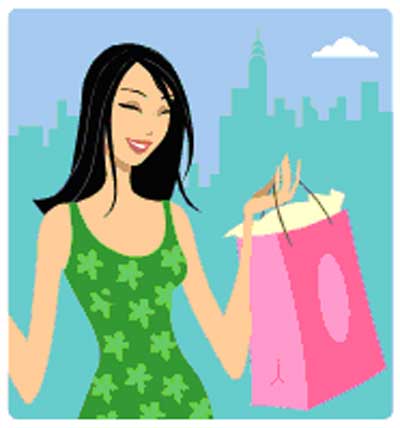 6. BEAT THE EARLY BIRDS:
Some "Black Friday" deals may also be orderable online for pick-up at the store, or for home delivery. Check the websites of Circuit City, Best Buy, Staples, Office Max, Sears, CompUSA, and others to see if you can beat the crowd and shop from the comfort of your home before the stores open.
7. CHECK THE RETURN POLICY:
Before buying, find out the store's return policy. While many stores have extended their return deadlines into January, others are clamping down by imposing restocking fees on certain categories of items, or by using a new blacklisting database to deny refunds to return policy abusers.
8. GET A GIFT RECEIPT:
Make returns easier for gift recipients by asking the store for a gift receipt and include it in the gift box. Without a receipt, a refund may be denied outright, or may be limited to only an equal exchange, or to a merchandise credit for the lowest price the item has sold for in the recent past.
9. USE THE RIGHT CREDIT CARD:
Certain credit cards offer valuable free benefits. For example, don't be pressured into buying a service contract when you can get up to an extra year of warranty coverage free just by using most gold or platinum credit cards. These credit card issuers will double the manufacturer's warranty up to an additional year for warranties whose original duration is one year or less (MasterCard), three years or less (Visa), five years or less (American Express).
Some credit cards also offer a return protection guarantee (they will refund the purchase price within 90 days if the store will not), or a sale price guarantee (they will give you back the difference if an item goes on sale within 60 days of purchase.)
10. SAVE MORE WITH PRICE GUARANTEES:
The bargain shopping process does not end with a product purchase. Keep checking the prices of the items you bought.
Since many stores offer a price protection guarantee, you may be entitled to get back some additional money if the seller or a competitor offers a lower price before Christmas.
---
Top of Page
Back to Shopping
Back to Thanksgiving