Fashion and Style

2020
Fashion Meets the Botanicals at Orchid Mania
Cleveland Botanical Garden celebrates one of the world's most exotic and beautiful flowers at their annual flower show, Orchid Mania. From the moment you enter, you will see colorful displays of orchids everywhere.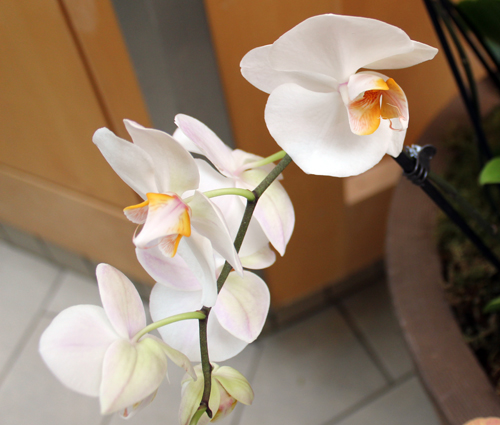 One of the highlights of Orchid Mania is Fashion Meets the Botanicals. This is an exhibit of botanically-inspired dress designs developed exclusively for the show by students from the Kent State University Fashion School.
See photos and video of the Fashion at Orchid Mania
---
International Fashion Show
One of the highlights of the 5th annual Holiday Celebration of Cleveland's Diversity put on by the International Community Council-Worldwide Intercultural Network (ICC-WIN) was the International Fashion Show.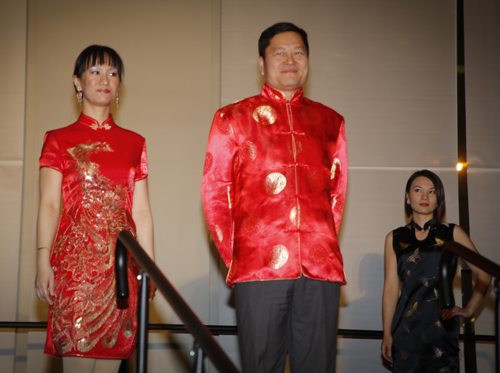 Modern Chinese Fashion



3 pages of pictures and videos of the International Fashion Show

If you don't have time now to look at the entire Fashion Show, this 92 second video of the Grand Finale will inspire you. The models gathered on stage and walked out to the sounds of We are the World. Cleveland is home to about 120 different ethnic groups and this cultural diversity was on display in this magical moment.


---
In this video clip from the 2013 Go Red for Women event, Briana Biello and Megan Wisnieski of Lavish Color Salon told of the #1 mistake that women make with their hair.




---
In this video clip, also from the 2013 Go Red for Women event, Miriam Giardini, Giuliana Montagnese and Samantha Zampatti of Salon Jia Li and Spa in Avon Ohio told about permanent makeup. The "permanent" eyebrows, eyeliners, lipliners and other makeup can last 5-8 years.




---
Check your teeth
These pictures will convince you what gets noticed


---
Where would you find someone wearing shoes like this?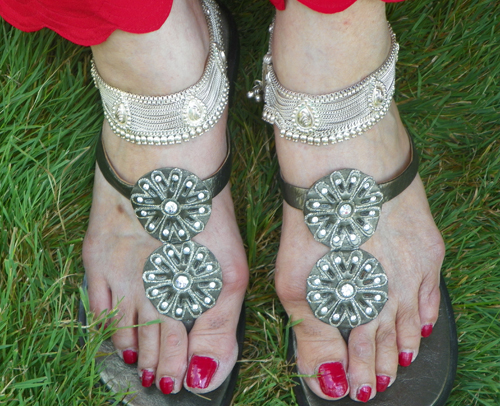 Find the answer here.
---
Fashion Show at Cleveland's 216th Birthday Party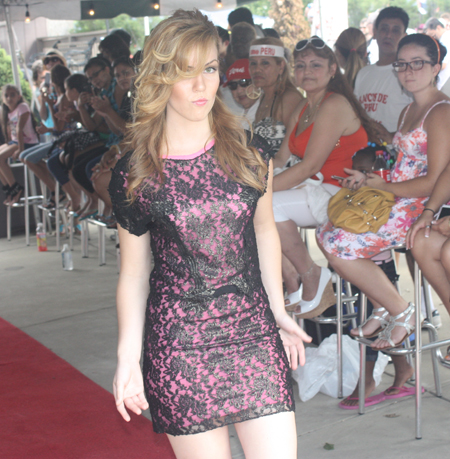 ---
Glee's Matthew Morrison at an Earth Day event in Los Angeles
Fashion and foliage go hand-in-hand as models hit the leaf-covered catwalk, clad in plants

Fashion Group International
Spring 2011 Fashion event

Spring 2011 Fashion Preview
From trendy to classics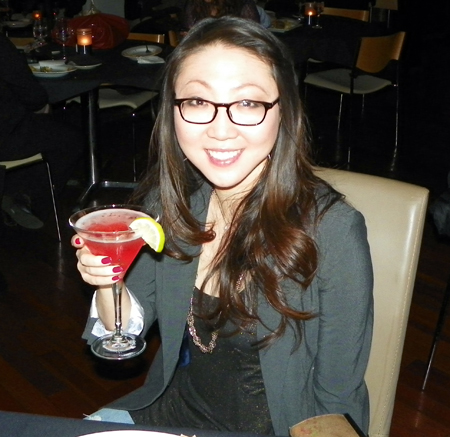 Alexis Li



Return of the Fashion Police
Even more questionable fashion choices

Dirty Pretty Things Jewelry
Exclusive Cleveland Fashion Event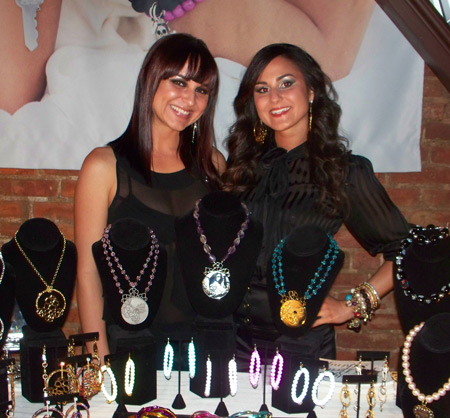 Dirty Pretty Things Jewelry designers
Chrissy LoConti and Sarah Piscazzi



3 Fashion-based Career Killers
For Women in Business

The Fashion Police Return
Still more questionable fashion choices


---
---
Academy Awards 2010
Red Carpet Fashion Hits & Misses

Feministas, Fashionistas and Femmes Fatales
Northern Ohio Opera League Champagne luncheon
October 16, 2009 at Shaker Country Club




Vietnamese Fashion Show from first Annual
AsianFest in Cleveland




---
Top Jewelry Trends
Look Trendy Not Spendy this season

Flashes of Hope and The Cleveland Cavaliers Better Halves
Fashion Show at the Q 10-8-09

Accessorize for Summer
Special lia sophia jewelry discount

Turquoise Jewelry
Tips to take care of your Turquoise

Cleveland Fashion Week 2009
First week in May





2009 Prom Dress Fashion Trends
Look for punch colors, metallic fabrics, and dazzling beadwork

Hats off to the Virginia Marti Millinery Show
Hats are back - check out these designs

Go Red for Women - 2009 Fashion Show
Vote on your favorite dress design

Smiley Panties? The Fashion Police Return
More questionable fashion choices

Virginia Marti Fashion Show
Check out these great designs

Looking Toward Spring
By Denine DelBaso, Virginia Marti College of Art and Design

Young, Professional Women's Fashion
Designed by design student Carrie Koman

Fashion Merchandising Students New York Study Tour
Out of the Classroom and into the Industry

Fashion and Rock and Roll
Cleveland Fashion Week 2008

The Fashion Police Return
More questionable fashion choices

Fashion Police
What do you think of these looks?

Wedding Dress Information
Shape, Trains, Length and more

Find the Perfect Wedding Dress
Advice from Brides.com

Summer Fashions
Claire faces a changing body shape

This season's hottest trend
Dressing for Your Accessories

Pin Me
Maria talks about Pins, Brooches and fashion

Sisterhood of the Sandals
Will you take the Pledge?

I Love Clothes
A Moment with Maria

---
---
Top of Page
Back to Fashion