Christmas Gifts We'd Like to
Buy For Men
Tired of spending so much time searching the aisles of Home Depot for the perfect gift for your husband that you've started to think a tool belt would look really good with your new jeans?
Does the man in your life already own enough consumer electronics to monitor the next space shuttle mission? What if ­ just what if ­ you could find exactly what you wanted him to have?
The staff of The Do(o)little Report, the e-newsletter that takes a lighthearted look at male behavior, understands. "It's often hard to shop for men because they either buy what they want when they see it or because that fuzzy embroidered light blue sweater that caught your eye is the last thing he'd want to receive," says Sandra Beckwith, editor of the newsletter and a frequent speaker on the lighter side of gender differences.
Here's the newsletter's forward-thinking "Gifts We'd Like to Buy for Men" list. (Don't look for them in stores just yet.)
Riding vacuum cleaner: Vroom, vroom.
Gas stove disguised as portable grill: Flares up randomly and comes with ornamental briquettes and a "Kiss the cook!" apron.
Homing pacemaker: Custom program it to find car keys, glasses, wallet and TV remote control.
Pre-wash sock deballer and t-shirt reverser: Install on bedroom floor.
Self-closing drawers and closet doors (slam feature optional): Requires professional installation.
Fake TV remote control: Generates hours of fun for you.
Catapulting couch: Mechanical cure for Couch Potato Syndrome.
ESPN blocker: Packaged in box labeled "ESPN Enhancer."
"Oh! Now I see it!" glasses: Detects spills on floors, crumbs on counter, three inches or more of dog fur on carpet, drops around toilet.
Flatulence filter: Plugs in you-know-where.
But how to get the gifts you really want? Try these tips:
Forget subtlety. Give him a list of twelve things you''d like to receive, and ask him to buy just two or three. Make your list very specific: Include sizes, colors, where to buy each item and how much to spend.
If he's avoiding malls by shopping on the Internet, tell him what you want by using the "my gift list" option at your favorite Web retailer, whether it's Amazon.com or Gap.com.
Mark pages in your favorite catalogs: circle item numbers, colors and sizes. Tell your mate any of those items would make a great gift this holiday season.
Tuck a small piece of paper with your clothing sizes and favorite colors into his wallet, jacket pocket and glove compartment.
To minimize disappointment, remember that gifts are more important to women than they are to men.
Don't read too much into a bad gift. It usually means that he's careless, not that he doesn't care.
Reward him when he actually buys something you'd like.
Remind him to keep receipts. You'll need them to make exchanges!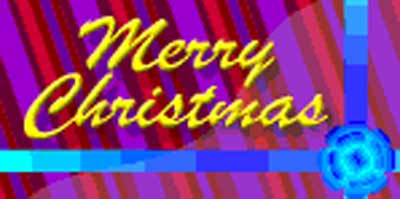 ---
Sandra Beckwith speaks frequently on the lighter side of gender differences and is the author of Why Can't a Man Be More Like a Woman?
---
Top of Page
Back to Christmas
Back to Holidays