Tips for Tying a Headscarf
After a cancer diagnosis, patients may feel as though they have lost control of their body. This is a common reaction: not only are they facing a life-threatening disease, but they may also be experiencing changes in their physical appearance as a result of chemotherapy, radiation, or surgery.
Kelley Tuthill knows what it's like to still want to look your best while going through cancer treatment. Tuthill is a prominent local television reporter from WCVB TV's NewsCenter 5 in Boston and also a breast cancer survivor who was treated at Dana-Farber Cancer Institute.
In this new video she teaches women three different ways to tie a headscarf.
"I know firsthand how difficult it can be to lose your hair and have so many changes to your appearance as a result of chemotherapy," she explains in the video. "One option that I think is great is scarves, but I also encourage you to try hats and wigs and find the look that works best for you and go with it. If you feel good about the way you look, everyone around you is going to be comfortable with it as well."
View the Tips for Tying a Headscarf video
Learn more about resources to help you look and feel your best during treatment at Dana-Farber's Friends Place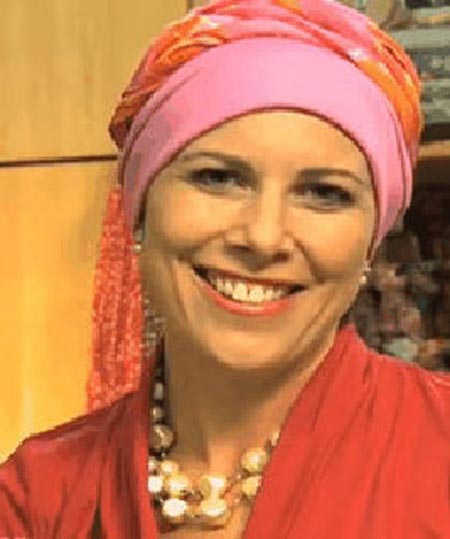 Read more about Kelley Tuthill's story
---
Dana-Farber Cancer Institute is a principal teaching affiliate of the Harvard Medical School and is among the leading cancer research and care centers in the United States. It is a founding member of the Dana-Farber/Harvard Cancer Center (DF/HCC), designated a comprehensive cancer center by the National Cancer Institute.

It is the top ranked cancer center in New England, according to U.S. News & World Report, and one of the largest recipients among independent hospitals of National Cancer Institute and National Institutes of Health grant funding.
---

---
Top of Page
Back to Women's Health Information