Home


What's New

Arts & Leisure

Fashion & Style

House & Home

People

Professional Advice

Resources

Times of your Life

About Us



Search the Site

---
What groups are you part of or interested in?
African-American

Albanian

Amish

Arab/Middle Eastern

Armenian

Asian-Indian

Australia/New Zealand

Austrian

Azerbaijani

Bavarian

Belgian

British

Bulgarian

Canadian

Catholic

Chinese

Croatian

Czech

Danish

Dutch

Estonian

Ethiopian

Filipino

Finnish

French

German

Greek

Hispanic

Hungarian

Irish

Italian

Jamaican

Japanese

Jewish

Korean

Latvian

Lebanese

Lithuanian

Native American

Norwegian

Pacific Islander

Polish

Portuguese

Romanian

Russian

Scottish

Serbian

Slovak

Slovenian

Southeast Asian

Spanish

Swedish

Swiss

Syrian

Turkish

Ukrainian

Vietnamese


Find out more
about Cleveland's
rich ethnic cultures at
ClevelandPeople.Com

---

ClevelandWomen.Com
The online home for the
Women and Girls of Northeast Ohio
---
"If you want anything said, ask a man. If you want something done, ask a woman."

- Margaret Thatcher
---
New Items
---

Fast, Fabulous, Fresh Foods - Class 4
Chinese Chicken Salad

Cleveland Oktoberfest - Labor Day Weekend
Berea Fairgrounds
Win Free Tickets!

How I Surrendered to the Grief of Losing My Husband
Becoming a widow at age 39

Fast, Fabulous, Fresh Foods - Class 3
Panzanella, an Italian bread salad

The Fishing Trip Joke
Never lie to a Woman!

ClevelandWomen.com profile - Doris O'Donnell
Front-Page Girl

Fast, Fabulous, Fresh Foods - Class 2
Honeydew Salad with Mint and Cilantro
and Watermelon, Feta, & Red Onion Salad

Hot in Cleveland cast at Rock Hall
Betty White, Valerie Bertineli, Jane Leeves and Wendy Malick

Eleanor Roosevelt (portrayal) at Noble Road Library reopening
Words of advice for Women of all ages



Eleanor Roosevelt as portrayed by Linda L. Laronge


---
The Scale is Evil!
Chat with Pat goes on a diet

Aren't we all are looking for ways to eat better?
Introduction to a new culinary series

Pineapple Salsa Recipe
A little sweet, a little savory, with bright, clean flavors that enhance so many foods.

Spice Up Your Treadmill Workout from the Author
of Tank Top Arms, Bikini Belly, Boy Shorts Bottom

2011 tax numbers are adjusted for inflation
Changes to keep in mind as you review tax strategies for 2011

Top 20 Words Scaring Parents
on Facebook, MySpace and other Social Media

Learn from these cute babies
They can teach us how to live better

Destination Excellence
Free Assessment to show organizations how they are doing on their journey to excellence

Begone, Satin!
Mary deals with being possessed

Women More Susceptible to Sight-Threatening
Eye Diseases and Conditions

ClevelandWomen.com profile - Jeanette Grasselli Brown
Chemistry in the Lab and with Glenn and her Hungarian Roots

Cleveland Woman Dorothy Kazel, OSU
Sister Dorothy was murdered while doing missionary work in El Salvador

Cleveland Cooks Vol 3 - Ethnic Recipes
Now available and at Fab Food Show prices


---
---
Dominique Moceanu at benefit for Wigs for Kids
Grand Opening of Mona Lisa Salon & Spa

21 Life Lessons
Simple but Powerful

How to improve your credit score
Focus on the numbers that matter most

The Cathedral of St. John the Evangelist
Helen D. Schubert Concert Series - New Season
Free and Open to the Public

Elite Women Around the World
Worldwide Launch for Cleveland Women

3 Fashion-based Career Killers
For Women in Business

Cleveland Woman Debbie Hanson throws out the first pitch
at Cleveland Indians game

Got college-bound kids?
The kiddie tax: A basic review

Doggin' Cleveland: The 50 Best Places To Hike With Your Dog In Northeast Ohio
By Doug Gelbert (book review)

Easy Ways To Add More Vegetables to your Diet
Breakfast, Lunch, Dinner & Snacks

Real Heroes by Amy Kenneley
Lebron James is gone - Amy's take on the situation

I am a cat and I shall sleep where I want
Cats and Kittens sleeping in strange places

2010 Spelling Bee Champion Anamika Veeramani
More from this 14 years old wiz

Breastfeeding Shouldn't Suck! (Book Review)
And some other things you should know about babies

Dirty Pretty Things Jewelry
Exclusive Cleveland Fashion Event

God Never Blinks - 50 Lessons for Life's Little Detours
by Regina Brett

There's no crying in baseball
Dottie Wiltse Collins: Strikeout Queen of the All-American Girls Professional Baseball League




---


Smiley Panties? The Fashion Police Return
More questionable fashion choices

Stay-At-Home Moms Can Maintain Their Identity
Create a positive self-image by setting boundaries

More advice for Stay-At-Home Moms
Tips to create/maintain a strong self-image

Olympic Champion Diana Munz
Update since her ClevelandWomen.Com Profile including wedding photos

Jan Jones - ClevelandWomen.com profile
From Morning (Exchange) to PM (Magazine), her smile shines through

ClevelandWomen.com profile - Dominique Moceanu
Magnificent 7 Gymnast, now a Magnificent Mentor

The Second Date
5 Tips for getting it and making it work

ClevelandWomen.com profile - Helga Sandburg
Daughter of America's Favorite Poet

Pap Smears
The basic information that you need to know

Breast Self-Exam
How, When and Why

Amber Alert
How to protect your child from abduction
and a live feed to any existing Amber Alerts

Women of Influence
Who has influenced your life?

Dating after 40
Claire Speaking




---

---
Top of Page
Back to ClevelandWomen.Com Home

Want to learn about special offers and features first?

Sign up here for our free e-mail newsletter.



---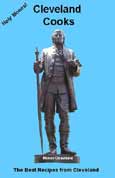 Cleveland Cooks
The best recipes from Cleveland
---
<