Dominique Moceanu
at Wigs for Kids benefit at
Mona Lisa Salon Grand Opening
A very special salon and spa opened Friday, September 24 in Mayfield Heights. It is the Mona Lisa Salon and Spa owned and operated by Mona Lisa herself.
The spa opening was special for a number of reasons. First, it has long been the dream of owner, Mona, to open an establishment like this offering all natural products and services. It is also her dream to hold art shows at the spa, to draw attention to local artists. Currently most of the artwork on the walls is her own.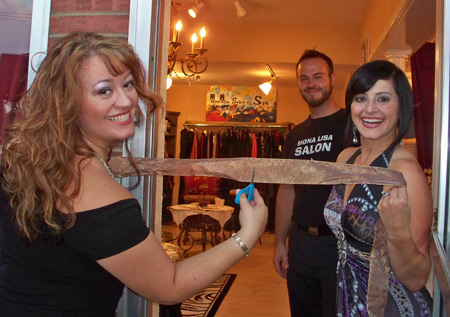 Ribbon cutting at Mona Lisa Salon and Spa with owner
Mona Lisa and Olympic Gold medalist Dominique Moceanu



The second reason it was special is because Mona is Romanian and she wanted to start a business where she could celebrate her Romanian culture.

The third reason is that Dominique Moceanu, Olympic Gold Medalist (and fellow Romanian) and her husband Dr. Michael Canales were on hand for the opening to support Mona and her vision.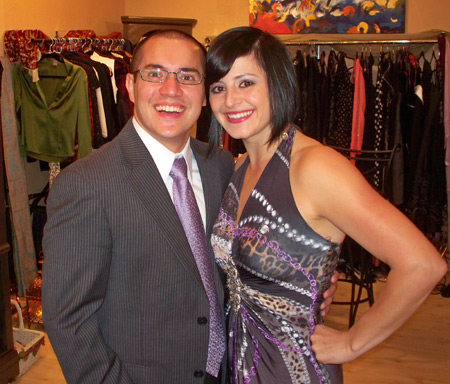 Dominique Moceanu and husband Dr. Michael Canales
at Mona Lisa Salon and Spa Grand Opening



The fourth reason is the most special of all. The opening was also a fundraiser for Wigs for Kids a non-profit organization started right here in Northeast Ohio, whose mission it is to provide wigs for children who have lost their hair due to catastrophic disease or treatment. The organization has been working toward this goal for nearly thirty years.


Mona Lisa and Dominique Moceanu for Wigs for Kids



Wigs for Kids is a charity Dominique Moceanu has devoted herself to, so it was a natural choice for her hair stylist friend for her opening. And it won't stop there. Mona is planning monthly events that will hopefully inspire people to not only donate their dollars to Wigs for Kids, but their hair as well.


Mona Lisa Salon and Spa staff



Did you know?:
It takes 15-30 ponytails to make one hair system (minimum of 12 inches each).

On average, 12,500 children and adolescents are diagnosed with cancer each year.

Over 3 million people suffer from Trichatillomania (compulsive hair pulling)
---
---
Dominique and Mona have taken a big step to help Wigs for Kids and are now asking you to do the same.

You can reach Wigs for Kids at wigsforkids.org.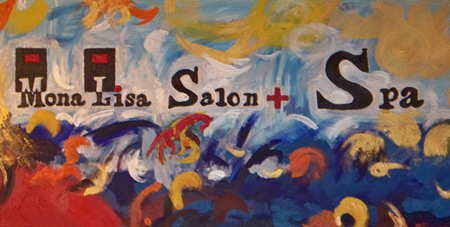 Mona Lisa Salon and Spa can be reached at 440-449-1111 or http://www.monalisaspa.com/
---

---

Top of Page



Back to Cleveland Women Personalities

Back to Fashion & Style

Volunteer Opportunities for Cleveland Women

Romanians in Cleveland


---