Cleveland Women Personalities
Who is Doing What?
Updates Coming Soon!
Submit your news - photos too please
---
Archived Items
Cleveland Woman Lisa Wong sworn in as president
Congratulations to Cleveland Woman Lisa Wong who was sworn in as the president of the Organization of Chinese Americans Cleveland Chapter on Saturday.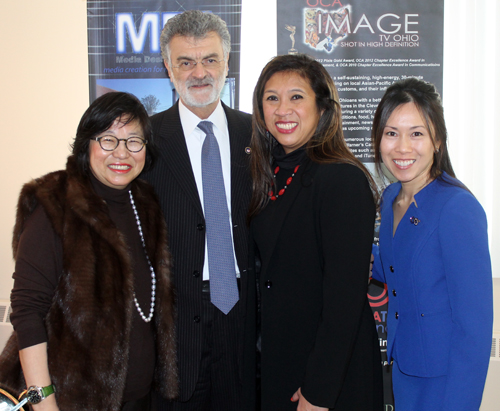 Margaret Wong, Mayor Frank Jackson,
OCA National president Sharon Wong and
OCA Cleveland president Lisa Wong
---
Girl Scouts of North East Ohio Honors 15 Nominees
at Women of Distinction Event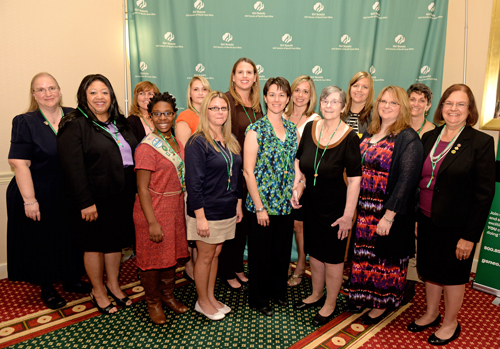 Girl Scouts Women of Distinction

Girl Scouts of North East Ohio (GSNEO) kicked off its National Volunteer Recruitment campaign, observed September 29 through October 5, 2013, by celebrating women who inspire, mentor and empower others.

The 15 nominees selected for his year's Women of Distinction award were honored at a ceremony held Saturday, September 28, 2013 at the DoubleTree by Hilton Beachwood. Standing in for Congresswoman Marcia L. Fudge, Beverly Charles, a Senior Staffer and Senior Citizen Liaison, delivered the keynote speech. Sarah Lowry a northeast Ohio representative from State Senator Sherrod Brown's office also presented each honoree with a letter of congratulations and a certificate.

"The women selected for this honor embody all that we promise to live by as Girl Scouts: to be honest and fair, considerate and caring, courageous and strong, and committed to making the world a better place," said Erine Bodo, a Girl Scout troop leader, 2012 Women of Distinction recipient, and Chairperson for the 2013 Women of Distinction event. "Their passions, commitments, and accomplishments make them positive role models who inspire girls to achieve their own goals and dreams."

The Women of Distinction event is held annually in September with the purpose of recognizing women in northeast Ohio who have made a difference in the lives of others. These women represent a diversity of professional fields, personal characteristics, and life experiences. Their talents are broad and their impact far-reaching, whether they work directly with girls or support the Girl Scout Mission in other meaningful ways.

More about the Girl Scouts Women of Distinction


---
Remember Liz Claman?
Liz Claman is the Emmy Award-winning journalist and anchor of the Fox Business Network show Countdown to the Closing Bell. Clevelanders may remember Liz hosted the Morning Exchange at WEWS-TV Channel 5 in the early 1990's.

Liz was in town in October 2013 as a moderator at the Cleveland Clinic Medical Innovation Summit.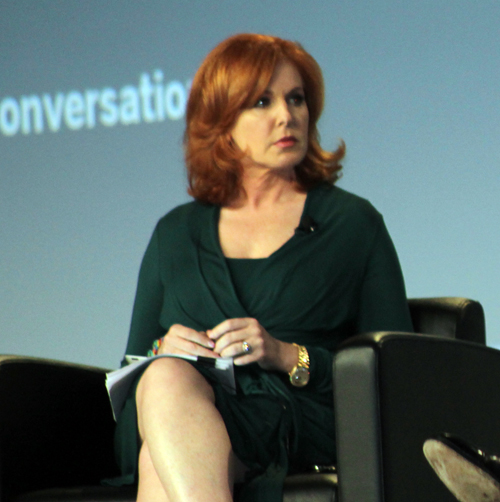 Liz Claman on stage at the Summit
---
Pioneering Cleveland Woman
Valarie J. McCall Elected NOACA Governing Board President for 2013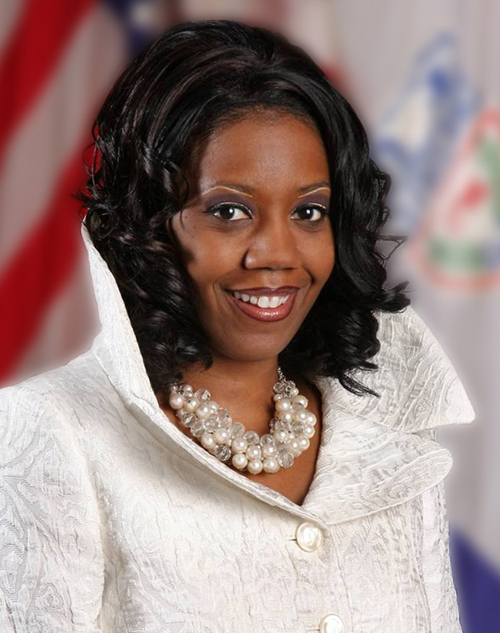 Valarie J. Mccall



At its meeting on Jan. 11, the Governing Board of the Northeast Ohio Areawide Coordinating Agency (NOACA) elected Valarie J. McCall, chief of government affairs for the City of Cleveland, as its Governing Board president for 2013. McCall is the first African-American female president in the history of the NOACA Governing Board.

McCall has served on NOACA's Governing Board as the alternate for Cleveland Mayor Frank G. Jackson since 2006. The agency, which conducts transportation and environmental planning for northeast Ohio, appoints board presidents to one-year terms.

"I am honored by this appointment," McCall said. "It is a privilege to work with, and now lead, this group of dedicated individuals who work so hard to help improve northeast Ohio's transportation system and natural environment."

As Governing Board president, McCall plans to help NOACA create and implement a regional strategic plan for the agency. She also intends to engage board members more fully in NOACA activities and continue to build consensus among the group.

"Valarie is a real asset to NOACA," said Grace Gallucci, NOACA executive director. "She understands regionalism and will bring unbounded energy to help us implement projects and plans that can improve the quality of life in northeast Ohio."

McCall was named chief of government affairs by Mayor Jackson at the onset of his administration. She serves as the administration's primary liaison to the state government, where she is the registered lobbyist for the city. She is also responsible for monitoring the Jackson administration's appointments to internal and external boards and commissions, and for managing all of the City of Cleveland's international programs, including International Sister City Agreements.

McCall is Mayor Jackson's primary representative to several national organizations including the United States Conference of Mayors, National Conference of Black Mayors, National League of Cities and the National Black Caucus of Local and Elected Officials. In addition, she serves on the Boards of Greater Cleveland Regional Transit Authority (GCRTA), and American Public Transportation Association (APTA).

Previously, McCall served as clerk of council, a position in which she streamlined the processing of legislation and reorganized the daily operations of Cleveland City Council to maximize office efficiency. Before that, she was Director of the Cleveland Empowerment Zone. In that role, she was responsible for a $200 million budget and supervised the distribution of funds for job training and placement programs, as well as for direct lending programs that assisted businesses in four targeted neighborhoods.

McCall is a resident of Cleveland and has completed many phases of her schooling within Cleveland's realm; she holds a master of public administration, a bachelor's degree in social work and an honorary doctor of public service degree from Cleveland State University.

Congratulations Valarie!
---
North Olmsted HS Cheerleaders at Cleveland's 216th Birthday Party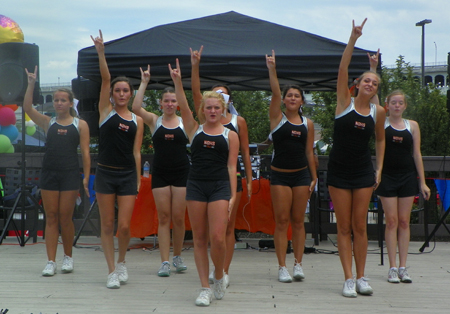 North Olmsted High School Cheerleaders
---
Girl Scouts Marching in the Cleveland St. Patrick's Day Parade
100th birthday celebration - pictures and video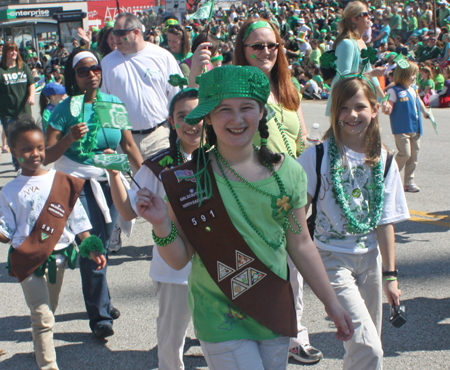 ---
Eleanor Roosevelt (portrayal) at Noble Road Library reopening
Words of advice for Women of all ages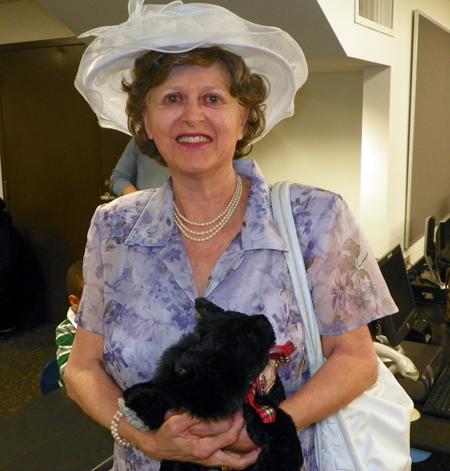 Eleanor Roosevelt as portrayed by Linda L. Laronge
---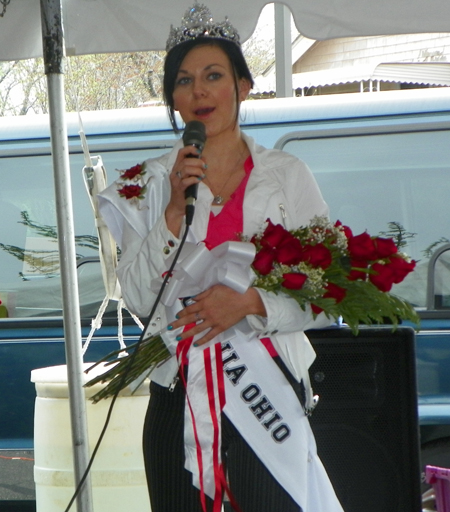 Miss Polonia Ohio 2011
---
2011 Miss Italia of Ohio
Christina Selvaggio Stickan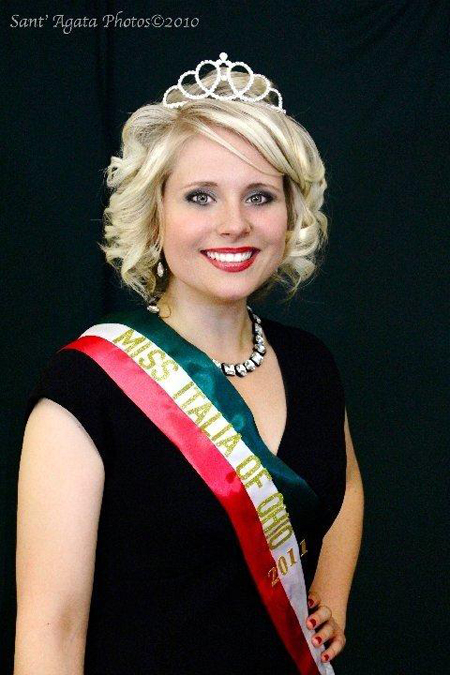 2011 Miss Italia Ohio - Christina Selvaggio Stickan
---
Dr. Condoleezza Rice in Cleveland
First African-American woman Secretary of State

Cleveland Woman Dorothy Kazel, OSU
Sister Dorothy was murdered while doing missionary work in El Salvador

A 'Guess' of Cleveland Weathermen
Dick Goddard, Don Webster, Mark Nolan, Mark Johnson and Jon Loufman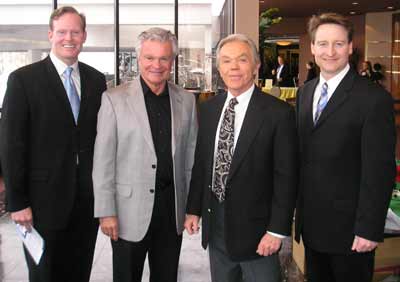 Mark Nolan, Don Webster, Dick Goddard and Mark Johnson



Long Live the Queen!
Photos of Queen Elizabeth with US presidents back to Truman

The Irish Sopranos in Cleveland
ClevelandWomen.Com Interview from the top of Terminal Tower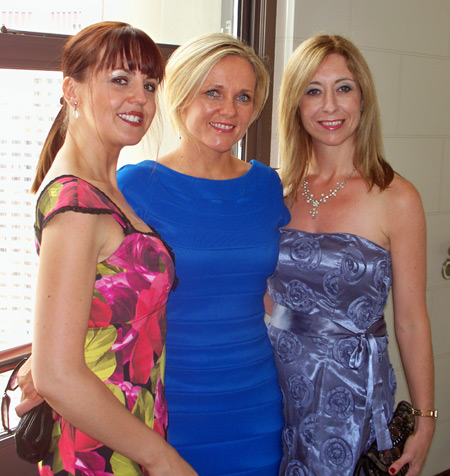 The Irish Sopranos
Mona Lisa and Olympic Gold Medalist Dominique Moceanu at Mona Lisa Salon and Spa Grand Opening benefit for Wigs for Kids
More on the Mona Lisa Salon and Spa benefit for Wigs for Kids
---
Cleveland Woman Mariya Turk and the famous Luceafărul poem








---
Congratulations to Ashley Randolph the reigning Miss Cleveland Ohio Plus America.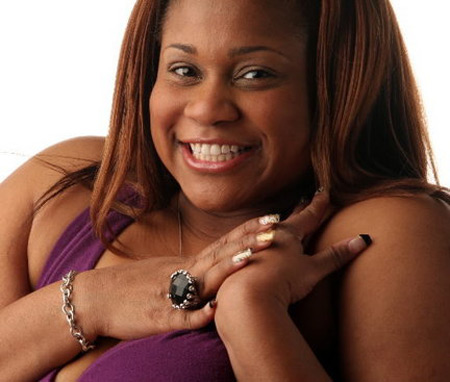 Ashley is a Cleveland native,Cleveland Heights resident and graduate. She placed 2nd in the Miss Ohio Plus America pageant.

Ashley is looking for great service projects to get into and raise awareness for such as some of her personal favorites: Sickle Cell, Lupus, Spina Bifida,HIV,and Asthma. Follow her at @MissClevePlus10
---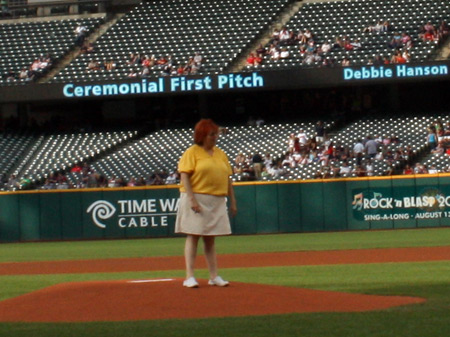 Debbie Hanson throws out the first pitch
at Cleveland Indians game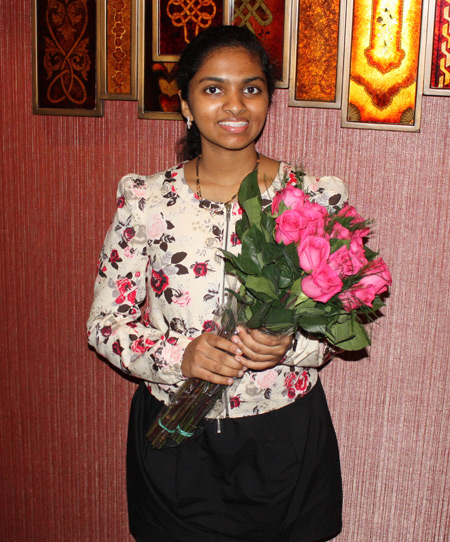 2010 Spelling Bee Champion Anamika Veeramani
More from this 14 years old wiz

The First Lady of Boxing, Jackie Kallen
From Ricky Nelson date to Meg Ryan movie

The online publishing experience
Gloria publishers her first book

Madame Marie Curie Statue Dedication
Cleveland Clinic's Marie Siemionow, MD, PhD

Fitness Guru and Author Joan Pagano
Shaker Heights native comes home to speak

Mary McCluskey of the West Side Irish American Club
Marching 50 years for the Drill Team

2008 Arnold L. Heller Award Recipient
Congratulations to Belle Likover

The Frances Kaszubski story. This Cleveland Woman Olympic athlete was told that female athletes could never have children! Read her story by Judge Diane Karpinski and see how times have changed for the better.

Michelle Sikes - Track & Field Star
Lakewood HS to Wake Forest to Olympics?


---
March is Women's History Month. Here are some woman you should know about and remember all year.
Women who have made a difference.
---

Emily Dickinson Interview
What if she were alive today?


---
Important Dates in Women's History
December

Important Dates in Women's History
November

Important Dates in Women's History
October

Important Dates in Women's History
September

Important Dates in Women's History
August

Important Dates in Women's History
July

Important Dates in Women's History
June

Important Dates in Women's History
May

Important Dates in Women's History
April

March is Women's History Month
How it all began

Important Dates in Women's History
March

Important Dates in Women's History
February

Important Dates in Women's History
January



Famous Birthdays
- Colors, Birthstones & More

Famous October Birthdays

Famous September Birthdays

Famous August Birthdays

Famous July Birthdays

Famous June Birthdays

Famous May Birthdays

Famous April Birthdays

Famous March Birthdays

Famous February Birthdays

Famous January Birthdays

Famous December Birthdays

Famous November Birthdays



---

Have an announcement to share?

E-Mail us at: info@ClevelandWomen.Com

---

---
Top of Page
Back to Cleveland Women People Page