Apprentice Winner Bill Rancic
COSE Small Business Conference
The fifth annual COSE Small Business Conference was a two-day, first-class conference experience packed with educational workshops, national keynote speakers, a business-to-business tradeshow and effective networking opportunities.
One of the highlights for many of the business women was the first day keynote speaker, Bill Rancic, winner of the first Donald Trump The Apprentice show.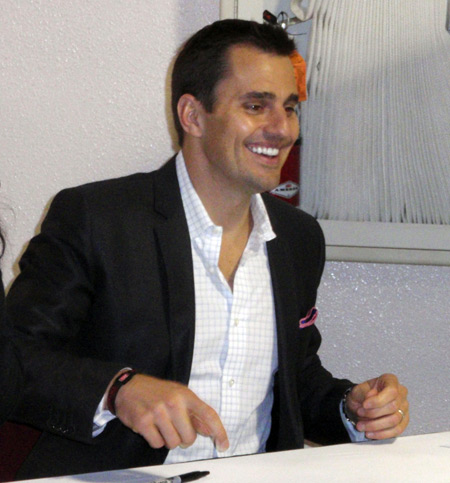 Not slowing down since becoming Donald Trump's original Apprentice, Bill Rancic can be seen on the A&E channel in a new series, We Mean Business Saturday mornings at 10 AM EST/PST. In addition to regularly appearing in the Board Room on the popular NBC prime time show The Apprentice, Rancic has been a premier guest on NBC's Today Show, The Tonight Show with Jay Leno, CNBC, and quoted in many major national and daily newspaper outlets.
Most recently, Rancic completed his second book, titled Beyond the Lemonade Stand
which was written to help educate and motivate young people around the world about the value of money and how to leverage your skills, talents and abilities at an early age. All proceeds from the sale of this book have gone to charity.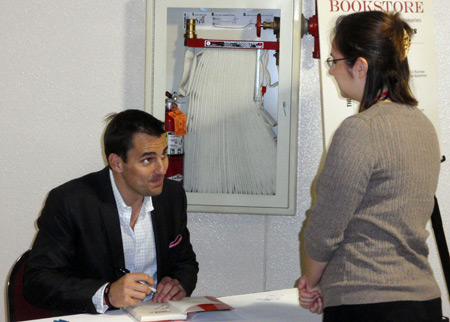 Beyond the Lemonade Stand is the follow up to the New York Times best-selling book in 2003, titled You're Hired: How to Succeed in Business and Life from the Winner of The Apprentice
, which chronicled Rancic's successful life, experience, and proven advice.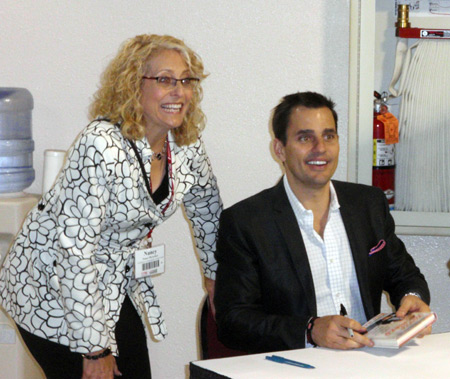 Bill Rancic founded the successful company, Cigars Around the World 12 years ago in a 400 sq. ft. studio apartment. Today, it is a thriving multi-million dollar national operation. The son of educators, he is a true entrepreneur, who originally earned his way through college by starting a boat wash and wax business in the Chicago area. Rancic is involved in many charities and is an active board member for the Mercy Home for Boys and Girls.

The audience got a fresh perspective on their business with tips and proven advice from Rancicís own rise to success.
---
Top of Page
Back to Out & About - Events for Cleveland Women & Girls