Hot in Cleveland Cast
Rock and Roll Hall of Fame
June 15, 2011
It was a perfect night to show off the city.
The weather was warm, with a cool breeze off the Lake. The sun was shining. People were smiling and greeting each other. The Rock and Roll Hall of Fame was the perfect setting to capture the best of Cleveland.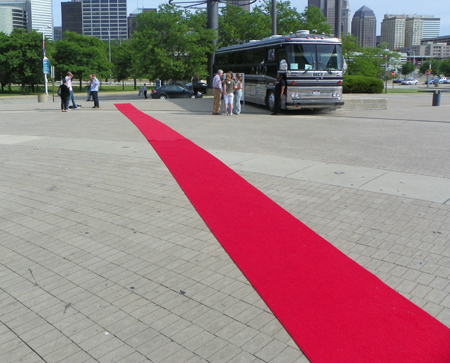 Right through the middle of it all was a carpet - a long, red carpet.
Many people walked down the red carpet but the people were lined up to see 4 special people.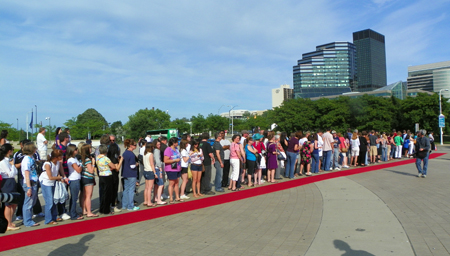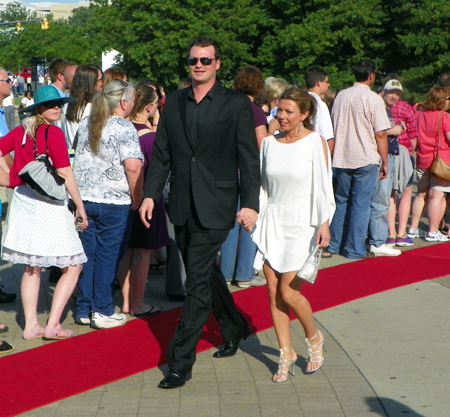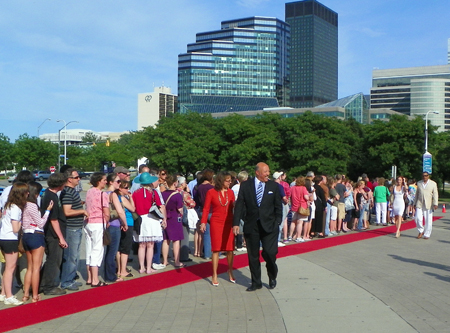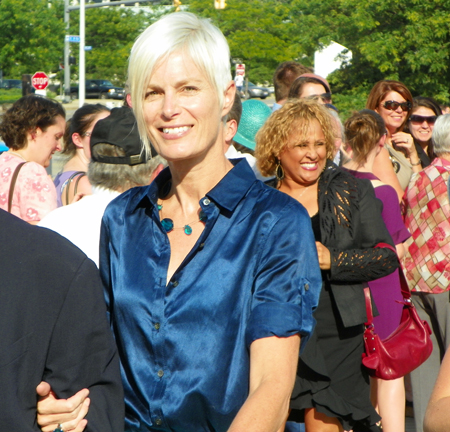 The excitement built, waiting for the four ladies who would walk down that carpet. Then their patience was rewarded as the four beautiful and funny ladies were there - Hot In Cleveland.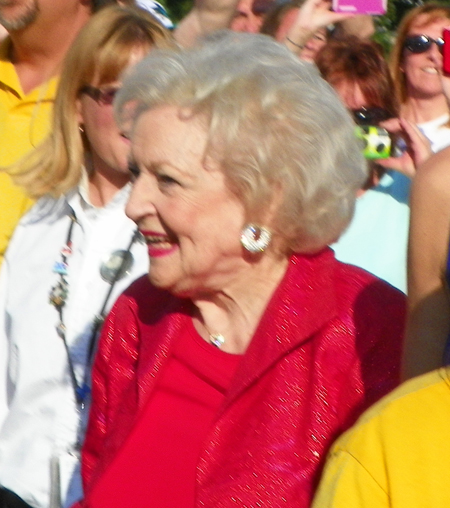 Betty White


---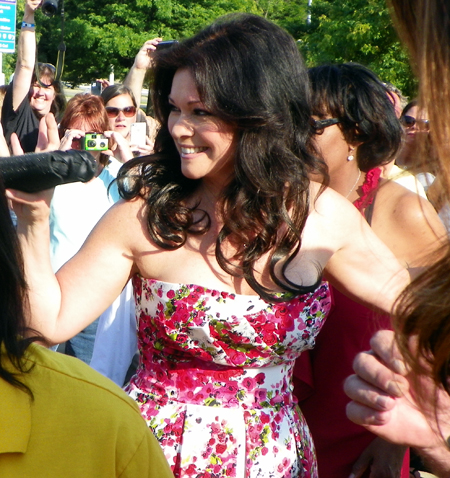 Valerie Bertinelli


---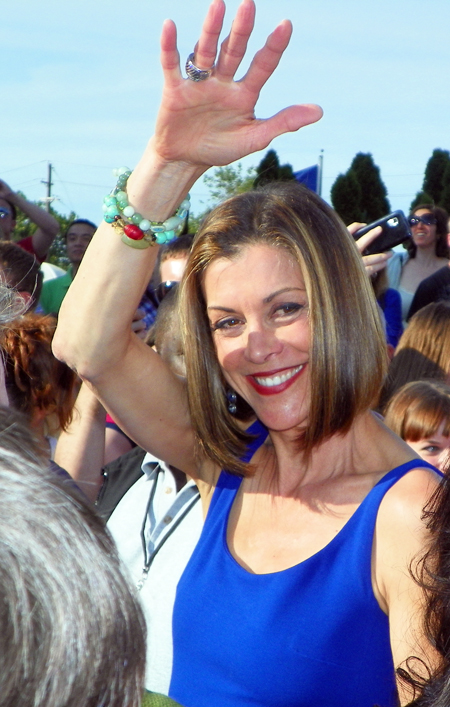 Wendy Malick


---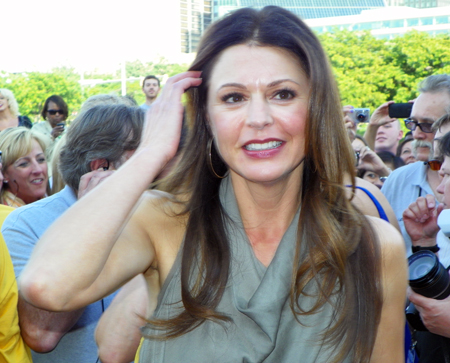 Jane Leeves

---
Betty White, Valerie Bertinelli, Jane Leeves and Wendy Malick walked the red carpet and into the Rock and Roll Hall of Fame and Museum to a premier event of the second season of this remarkable television series.

Betty White had spent her day at the Cleveland Zoo. Thursday, the ladies were given the key to the city and Mayor Jackson officially names the day "Hot in Cleveland Day". Friday night, Valerie will throw out the first pitch at the Indians game.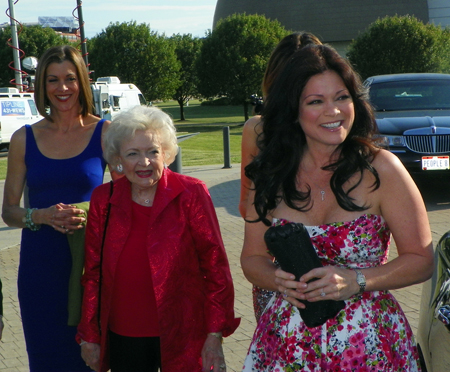 Hot in Cleveland



The ladies couldn't have been more gracious. They were genuinely touched by the warm and sincere welcome they received and all are anxiously planning their next visit. Cleveland looked good. The Rock Hall looked good. The ladies looked spectacular as they signed autographs and stopped for photos and quick interviews.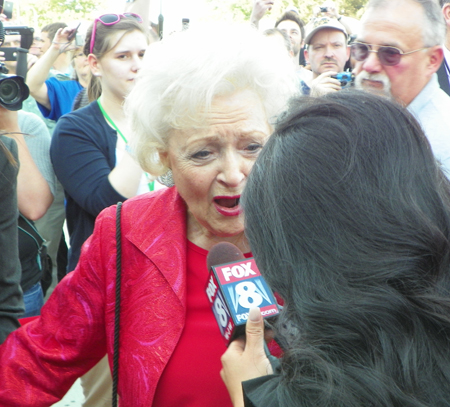 ---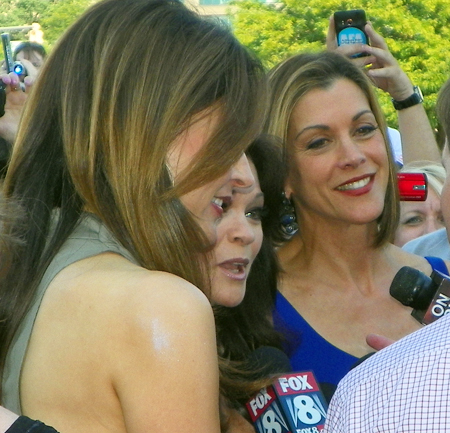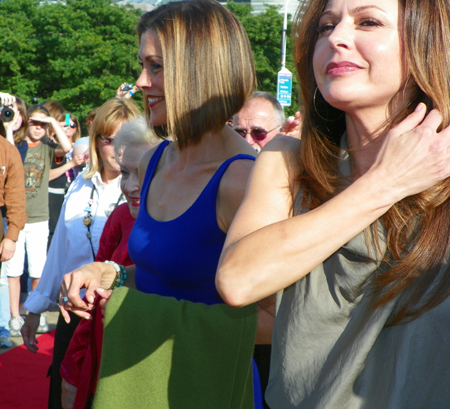 ---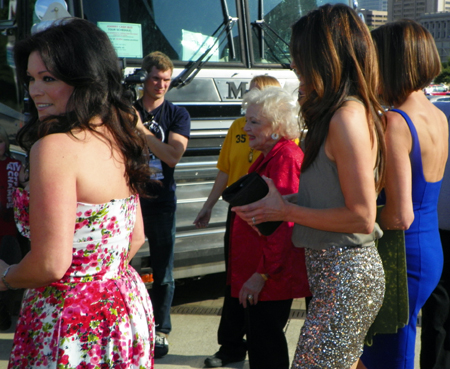 ---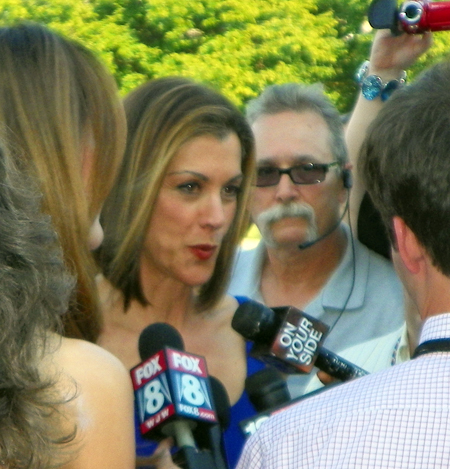 ---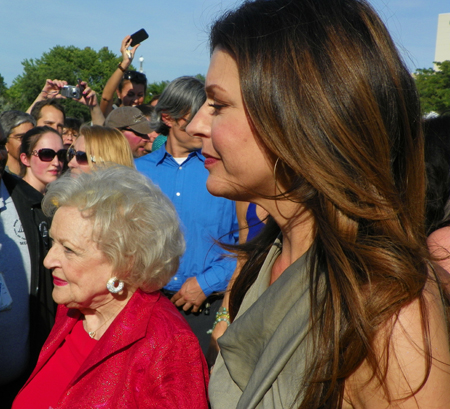 ---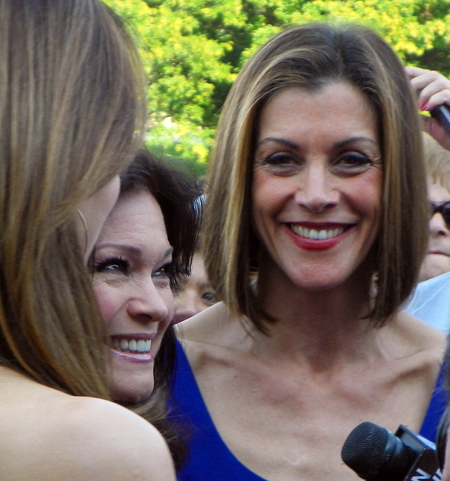 ---
Hot In Cleveland is on TV Land every Wednesday at 10 and features Bertinelli, Leeves and Malick as Los Angeles women who land in Cleveland and decide to stay here. Their landlord is none other than Betty White.

Together this ensemble cast provides humorous situations and at that same time casts a favorable light on Cleveland.

The ladies joined party go-ers in the Rock and Roll Hall of Fame.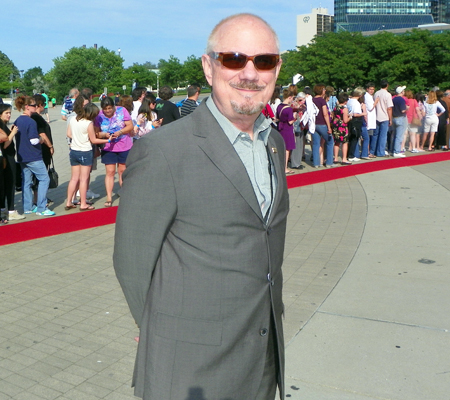 Rock and Roll Hall of Fame and Museum CEO Terry Stewart


---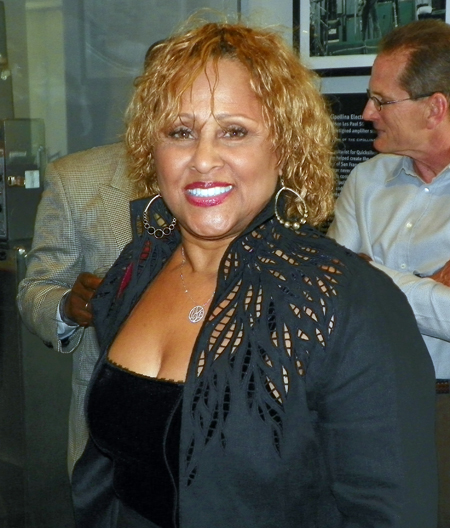 Rock and Roll Hall of Fame inductee Darlene Love


---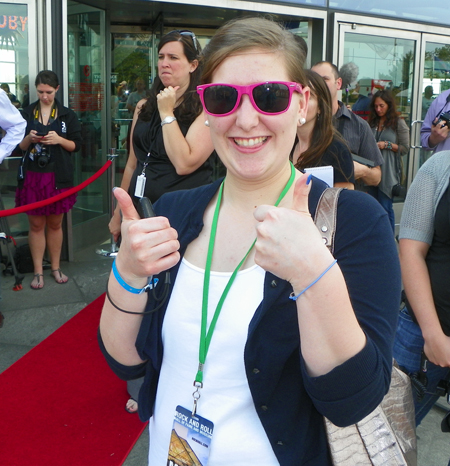 Even the media enjoyed the ladies as witnessed by
Gina Christo from Sun Papers
---
The ladies were hot and so was Cleveland. Come back soon ladies!
---
Top of Page
Back to Out & About - Events for Cleveland Women & Girls
Back to TV for Cleveland Women & Girls