ClevelandWomen.com
Future Leaders Class of 2008
Maurielle Lue
---
At a very young 24 years of age, the next speaker was easy for the girls to relate to. NewsChannel 5 Reporter Maurielle Lue impressed the girls with her rapid success at such a young age - not much older than themselves.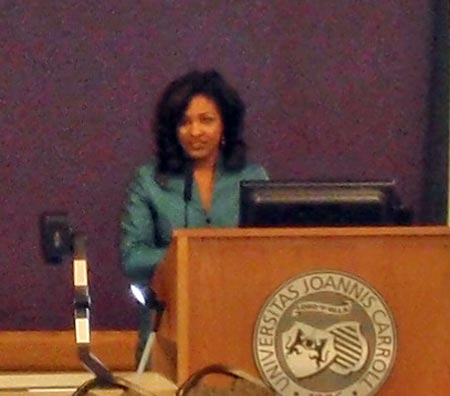 The girls listened attentively as Maurielle Lue told them how important smart decisions are to success - hers and theirs. See the video below.
---
It's one thing to listen to advice from someone the age of your parents or teachers but when someone only a few years earlier talks about the hard choices she had to make to succeed, you listen closer. Maurielle got her first on-air gig at the age of 15, anchoring and reporting for "Brookwood Upclose," a syndicated series focusing on local events and issues impacting Atlanta's youth.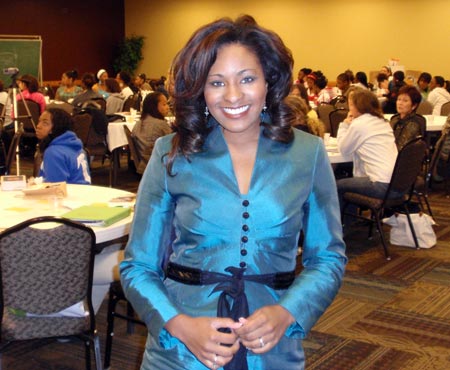 At just 16, the age of many in the audience, she won her first international journalism award for a documentary on a local shelter for troubled youth.
The girls murmured understanding as Lue told how she had to stay away from the partying and questionable decisions that her friends were involved in.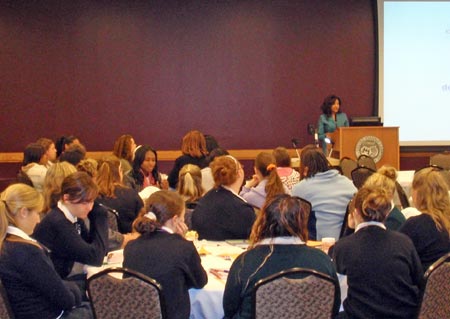 In the video below, Maurielle Lue of NewsChannel 5 told the ClevelandWomen.Com Future Leaders Class of 2008 to be aggressive and seek out mentors to succeed.
---
---
Many of the girls sought out Maurielle after her speech and said how they were inspired by someone so young - someone the age of their big sister - doing so well.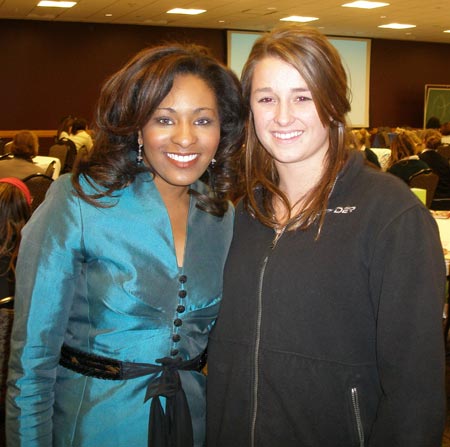 ---

See what happened next (Part 7) at the ClevelandWomen.com Future Leaders Class of 2008 event.
---

If your school or company would like to participate in the ClevelandWomen.Com Future Leaders program, please contact Debbie at deb@ClevelandWomen.com

---

---
Top of Page


Back to ClevelandWomen.com Future Leaders 2008