Cleveland Indians
vs. New York Yankees
Priceless!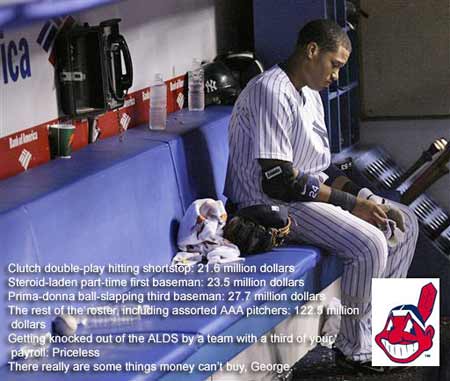 The text says:
Clutch double-play hitting shortstop: 21.6 million dollars
Steroid-laden part-time first baseman: 23.5 million dollars
Prima-donnna ball-slapping third baseman: 27.7 million dollars
The rest of the roster, including assorted AAA pitchers: 122.5 million dollars
Getting knocked out of the ADLS by a team with a third of your payroll: priceless
There really are some things that money can't buy, George.
Go Tribe!
---
Top of Page
Back to Women's Sports