Dr. Maria Siemionow, M.D., Ph.D.
on Madame Marie Curie
It is not surprising that Marie Siemionow, MD, PhD of the Cleveland Clinic considers Madame Marie Sklodowska Curie to be a role model. Madame Curie is a role model for all scientists - especially women.
Most of us know that Madame Curie discovered the elements radium and polonium and that she helped create the theory of radioactivity. Anyone who has ever had an X-ray owes a debt to Marie Curie.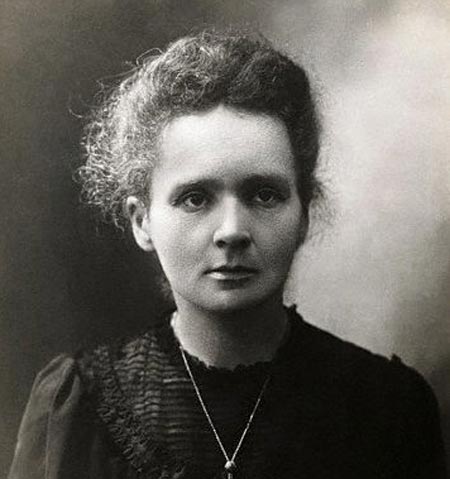 Madame Marie Sklodowska Curie



What you may not know are the many struggles that young Maria Sklodowska had to face. She was born on November 7, 1867, in Warsaw, the city that had once been the capital of Poland. Poland was then under the control of the Russian Tsar.

Women were not permitted to study at the University of Warsaw. So Maria and her older sister Bronya joined other students at a "floating university." The classes met at night, at changing locations to avoid detection by the czar's police.

Throughout her career, Marie met resistance because she was a woman but she managed to overcome them. She became the first woman to win a Nobel Prize and is one of only two people to win 2 Nobel prizes in different fields. She won in Chemistry and Physics. Linus Pauling was the other winning in Chemistry and Peace.

Despite her achievements, in 1911 the French Academy of Sciences refused to abandon its prejudice against women and she failed by two votes to be elected to membership. Though discouraged and ill, Marie Curie kept working and mentored students. Curie's doctoral student, Marguerite Perey, would be the first woman elected to the Academy - in 1962, over half a century later.

She is recognized by a newly rededicated bust at the Polish Cultural Garden in Cleveland. It was fitting that Marie Siemionow, MD, PhD gave the keynote address at the ceremony.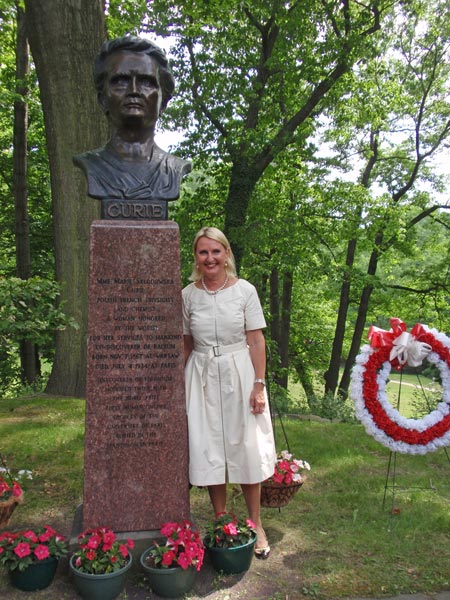 Dr. Marie Siemionow at Madame Curie statue rededication



Dr. Siemionow is also a renowned Polish-born scientist. She is currently Director of Plastic Surgery Research and Head of Microsurgery Training at the Cleveland Clinic. She is also Professor of Surgery in the Department of Surgery at the Cleveland Clinic Lerner College of Medicine.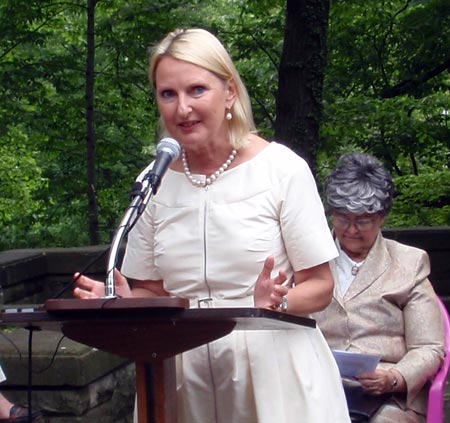 Dr. Marie Siemionow



In 2008, Dr. Siemionow led a team of six surgeons in a 22-hour surgery, performing the first face transplant in the United States. Dr. Siemionow's research related to transplantation, nerve regeneration and prevention of ischemia reperfusion injury in reconstructive surgery has received recognition as demonstrated by media-invited appearances on local and national radio and television broadcasts including NPR's All Things Considered, The Today Show, CNN, and NBC Nightly News.

The short video below is the press conference after the surgery where Dr. Siemonow tells how the patient had been called names and mistreated and how this surgery offers hope for a normal life.

Her work has also been recognized via featured interviews in publications such as the New York Times, Newsweek, and New England Journal of Medicine.

The video below of Dr. Siemionow's speech at the Statue Ceremony (June 7, 2009) highlights some of the accomplishments of Marie Curie's life and the issues she had to face as a woman.





More (photos, videos) of the Madame Curie Statue Dedication
---

---
Back to Top
Back to Cleveland Women Personalities
Back to Polish in Cleveland