Women Who Have
Made a Difference
March is Women's History Month. Here are some woman you should know about.
---
Harriett Tubman
Born: circa 1820
Died: 3-10-1913


Harriet Tubman was born a slave. She will forever be remembered as the brave woman who helped hundreds of slaves find freedom.
She is often referred to as "Moses" because she led so many of her people to a better life. She led the Underground Railroad for years, assisting runaway slaves on their trip to the Northern States and Canada.
She was never captured and never lost a slave that she was helping. At times there was a price on her head, as high as $40,000.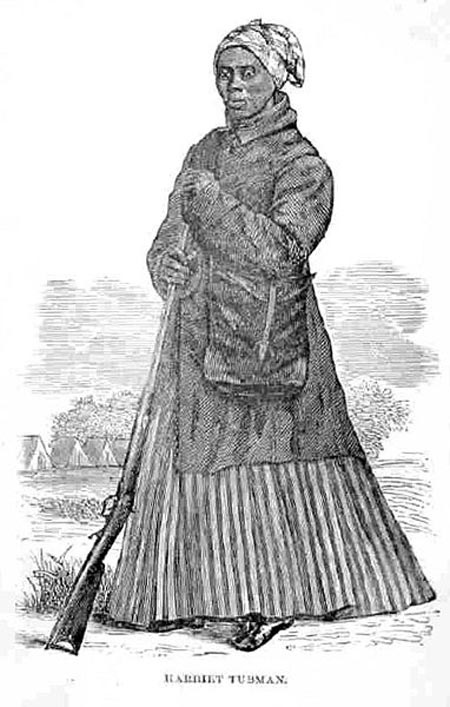 After the war ended she stayed involved in social issues and opened a home for indigent and aged blacks. The home, in Auburn, New York, was later named after her.
---
---
Eleanor Roosevelt
Born: 10-11-1884
Died: 11- 1962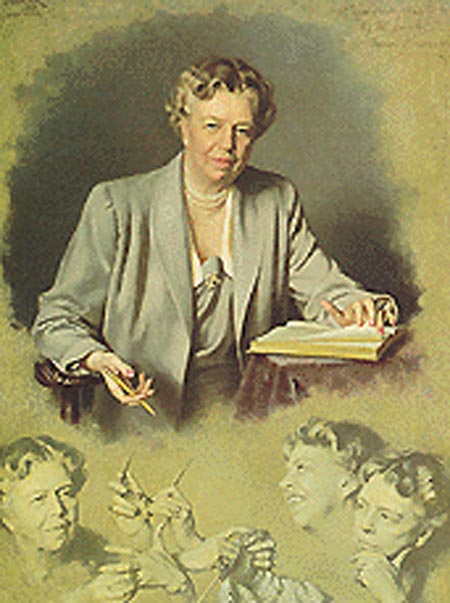 Eleanor Roosevelt was more than just the wife of the President; the First lady. She was a strong woman with a deep sense of social justice and was a strong leader of both civil rights and women's rights.
Even after her husband died her influence was powerful and her opinions sought after. She was the first woman to speak before a national convention or write a column, syndicated throughout the country. She was also the first woman to hold regular press conferences or be paid to lecture.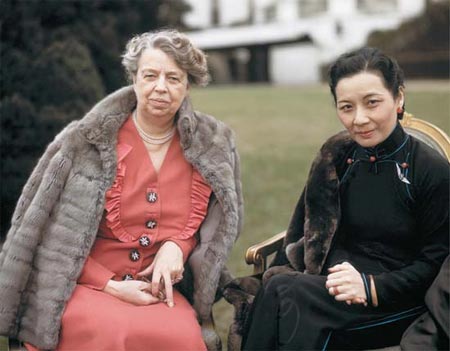 Eleanor Roosevelt and Madame Chiang Kai-shek



On top of everything else, Eleanor Roosevelt had her own radio show. She struggled from early childhood to become the respected woman she was. Her father was an alchoholic and her mother, a beautiful woman herself, was publicly and vocally ashamed of Eleanor's features.

Eleanor was too strong to allow such things to take over her life and she went on to be a role model for many generations of women.
---
---
Florence Nightingale
Born: 5-12-1820
Died: 8-13-1910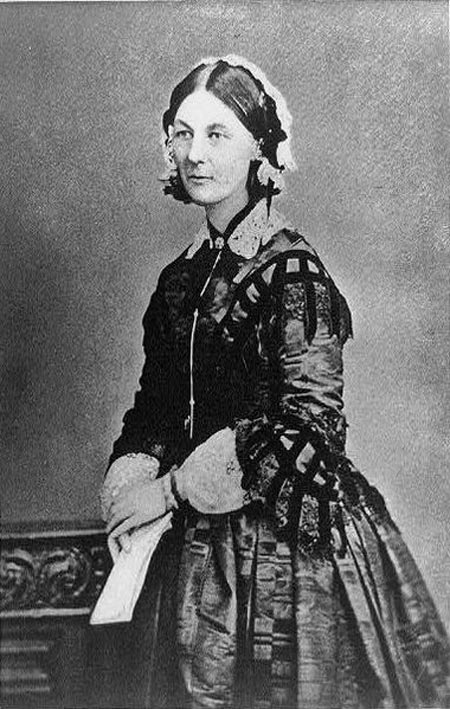 Florence Nightingale was born in Italy, in the city she was named for. Although she was born to aristocracy and wealth she was drawn to nursing. She worked with poor and indigent people and may be best known for her nursing wounded soldiers during the Crimean War.
She was known as "The Woman with the Lamps" because her work took her well into the night and she would visit wounded soldiers by the light of her lantern.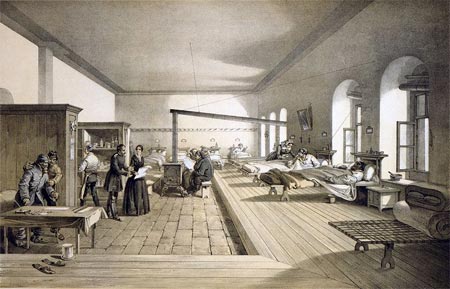 A ward of the hospital at Scutari where Nightingale worked



She was a pioneer in woman's nursing. Before her no one of any "social stature" would consider this profession. She was one of the first to recognize that death rates were always the highest when there was poor nutrition and non-sanitary living conditions. It was her work that first made health officials pay attention to nutrition and sanitation.
---
---
Judith A. Resnik
Born: Akron, Ohio 4-5-1949
Died: 1-28-86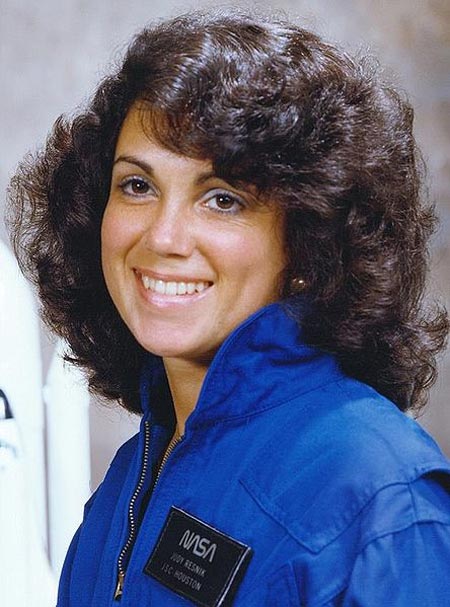 Judy Resnik and five other women were hand picked to become the first female astronauts in the United States. In 1984 she became the second woman in space as a result of her flight on the space shuttle Discovery.
She was then chosen to serve as a mission specialist aboard the shuttle, Challenger. Shortly after lift-off on January 28, 1986, the Challenger exploded. She and six other astronauts were killed.
---
---
Florence Allen
Born: Salt Lake City, Utah 3-23-1844
Died: Waite Hill, Ohio 9-12-1966


After her family relocated to Cleveland where her father was a professor at Western Reserve University, Florence graduated, with honors from that same college in 1904. She was the music critic for the Plain Dealer for awhile when she decided to go to law school.
Because she was a woman, Western Reserve Law School would not allow her to be admitted. She went instead to Chicago University Law School and then New York University Law School. She is the first woman to ever receive a law degree.
She focused on women's rights. She became Cuyahoga County's first female assistant prosecutor. She became a Common Pleas Judge and went on to be the first woman elected to Ohio's Supreme Court. In 1922 President Roosevelt appointed her to the United States Court of Appeals, a position she held for twenty five years.
---
---
Annie Oakley
Born: Patterson Township, Ohio 8-13-1860
Died: Greenville, Ohio 11-3-1926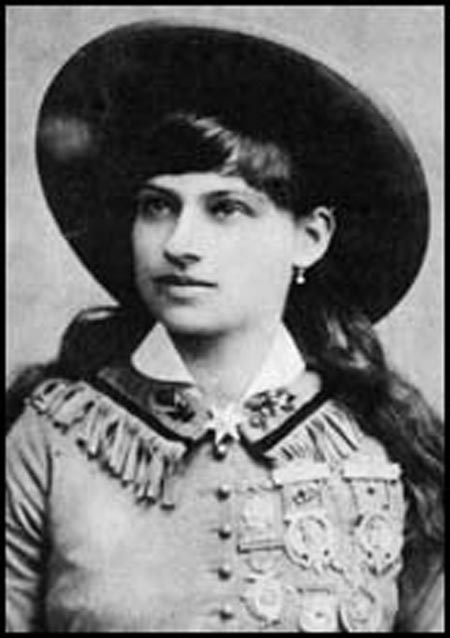 The most famous female sharpshooter of all times. It was her height (She was only 5 ft. tall) and her amazing accuracy that had Chief Sitting Bull name her "Little Sure Shot". She starred in the Wild West Show for over 16 years and is the subject of the Broadway hit "Annie Get Your Gun".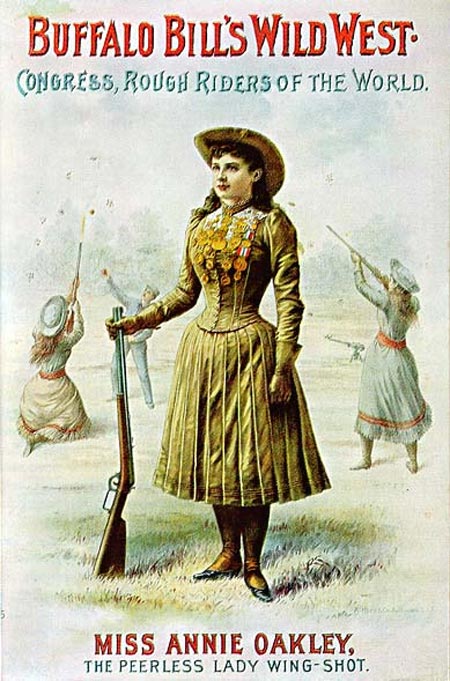 At a time when women were considered to be less capable than men in all areas she found something she was passionate about and perfected it, surpassing most men in the field.
---
---
Flora Stone Mather
Born: 4-6-1852
Died: 1-19-1910
Flora Mather was a famed Cleveland philanthropist. She founded the Flora Stone Mather College for Women at Case Western Reserve University. She also founded Goodrich House for urban children.
Her interests were in the areas of educational, religious and social-reform activities. Upon her death, her will left substantial sums to charities, religious groups and educational institutions.
---
---
Florence Harding
Born: Marion, Ohio 8-15-1860
Died: Marion, Ohio 11-21-1924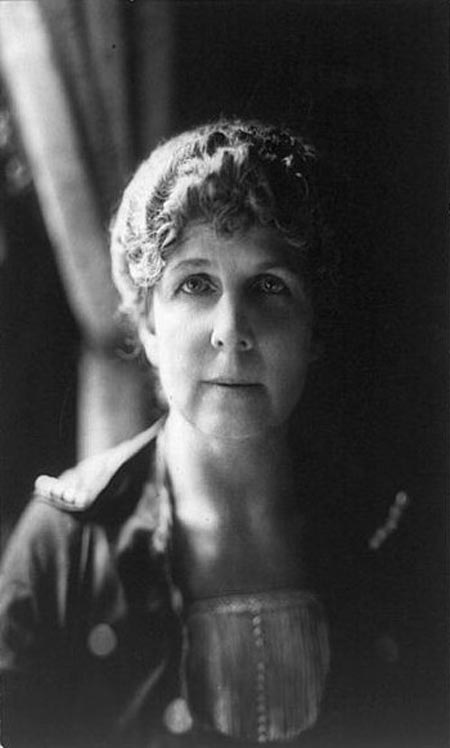 Florence was the first "First Lady" who was able to vote for her husband, William Harding.
Before that, women did not have the right to vote. Florence was noted for her social calendar and maybe most remembered for the garden parties she held for veterans.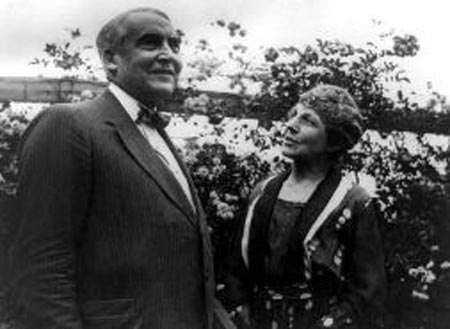 Warren and Florence Harding in their garden.



She worked tirelessly for her husband when he was running for President and continued to do so after he won. She was quoted once as saying that the only hobby she had was her husband.
---
---
Dorothy Fuldheim
Born: 6-26-1893
Died: 11-3-1989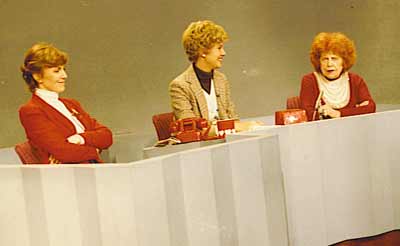 Jan Jones, Jenny Crimm and Dorothy Fuldheim



Dorothy was a pioneer in television news broadcasting. She interviewed both Mussolini and Hitler.

She was the first woman to anchor a television news broadcast and also hosted her own show. She was also the first woman to have a news analysis show, The One O'clock Club.

She earned the title "First Lady of Television". Dorothy did not start her television career until age 54 when she joined WEWS, the only station between New York and Chicago.

She is also well known for throwing Jerry Rubin off the set for talking disrespectfully about police and uttering profanity.
---
---
Dorothy Dandridge
Born: Cleveland, Ohio 11-9-1922
Died: 9-8-1965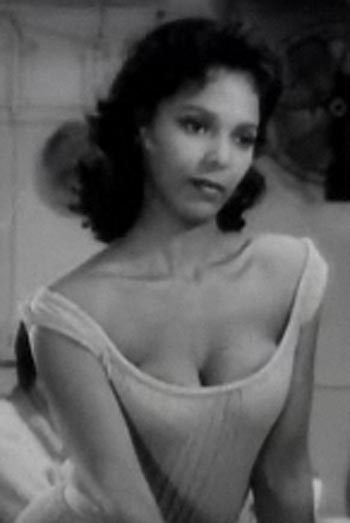 Dorothy Dandridge was an actress. She started out as a child performer with her sister, Vivian. She preformed at such places as The Cotton Club, where she met her future husband, one of the famous Nicholas Brothers. (She later divorced him)

She had roles in Tarzan's Peril and The Harlem Globetrotters. She was the first black woman to perform at the Waldorf Astoria in New York.

She was nominated for an Academy Award for her role in Carmen Jones. She was the first black woman to be nominated in the Best Actress Category.

Her career took a downward turn and by 1963 she filed for bankruptcy and had divorced another husband. She was found dead dead in her apartment of an accidental overdoes of an anti-depressant and alcohol.
---
---
Rebecca Carter
Born: Camel New York, 1766
Died: Cleveland, Ohio 10-19-1827
Rebecca's family was the first white settlers in Cleveland, giving the city a population of seven. By 1825 the number had grown to 500. Once the Ohio Canal opened, the numbers grew at a rapid pace.
---
Sarah Knowles Bolton
Born: Farmington, Connecticut 9-15-1841
Died: Cleveland, Ohio 2-21-16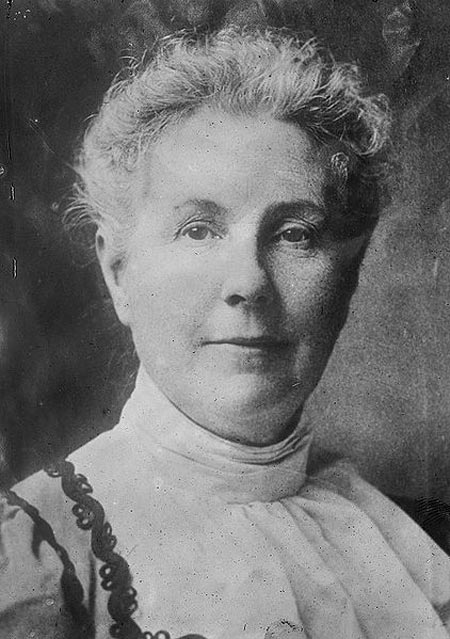 Sarah is well known for her writing career which included poetry and children's stories. She was also prominent in the Women's Temperance movement and traveled throughout Europe to study women and their education and the conditions under which they worked.
More Sarah Knowles Bolton Books
---
Adella Prentiss Hughes
Born Cleveland, Ohio 11-29-1869
Died Cleveland, Ohio 8-23-1950
Adella graduated from Miss Fisher's School for Girls (now Hathaway Brown) in 1886 and then earned a degree in music from Vassar in 1890.
She was the founder of the Musical Arts Association and the Cleveland Symphony Orchestra. It was her love of music and keen business sense that gives Cleveland the world renowned Cleveland Orchestra.
Music Is My Life - By Adella Prentiss Hughes
---
Top of Page
Back to Cleveland Women Personalities