Margie Flynn
Doing Well by Doing Good
Brown Flynn. Sometimes it sounds like one word. And Barb Brown and Margie Flynn are often seen working together, speaking at events together and being out in the community together. Couple that with their long history and similar values and one might think that they are duplicates of each other.
While they do share the same values and ideals, the two women are distinct personalities with their own distinct talents, styles and responsibilities. To fully understand Brown Flynn, you need to understand Barb Brown and Margie Flynn as individuals. And to get to know Barb and Margie you need to know about Brown Flynn.
---
Margie is the youngest of five children. She was born on April 19, 1959. That was "Paul Revere Day" she points out. It seems that since that day Margie has been charging forward into new territory on a mission, not unlike Mr. Revere himself.
She was born in Cleveland and grew up in Cleveland Heights. She attended St. Ann's Grade School and graduated from Beaumont in 1977. Then it was on to Miami of Ohio where she received her degree in Communications with a minor in marketing.
Margie felt pretty secure in the job market. She had been promised a job at Cleveland Clinic and felt a smug confidence as she saw fellow students hustling in their senior year to lock in employment after graduation. But then, in April of her senior year the funding for her promised job fell through and Margie was not only out of work, but had no prospects.
She was frantic. She was offered a job in Detroit, but there was a drawback. She had met her husband, Danny, from when he was the coach of her girls' softball team but had just started dating him in this senior year. She was not willing to end what she knew was a very special relationship to move to Detroit. "So I passed on the job and opted for love instead. What a wise choice it was."
Margie found a job in her field at an insurance company and stayed there for three years. She knew she wanted "a bigger world" than the insurance company. In 1984 she started looking around and found a job at National City Bank first in the Advertising Department and then in Investment Relations.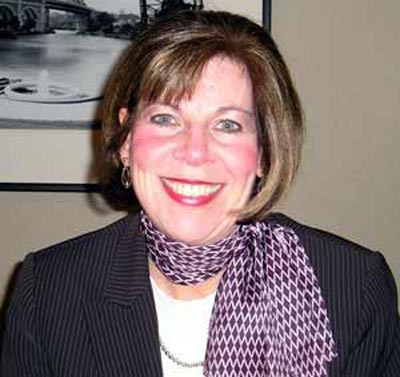 At the time there was no Corporate Communications position at National City, but the company had an increasing need to create one. A woman by the name of Mary Griffith came up from Kentucky to create the department and she and Margie were going to be the department.

Margie was pregnant with her second child at this time and asked to go to part time. "I was very blessed and fortunate that the company responded that they would take whatever amount of Margie they could get."

It became harder and harder to get the work done. Margie was working part time and Mary Griffith was commuting back and forth to Kentucky.

Margie thought of her friend Barb Brown and approached her about working part time to help offset the work load. She knew Barb had the skills, but she was most concerned about the friendship.

"I told Barb I had nothing to do with the decision making process and that if the bank chose not to hire her or to go in another direction I didn't want any hard feelings." Barb understood and was happy with the opportunity.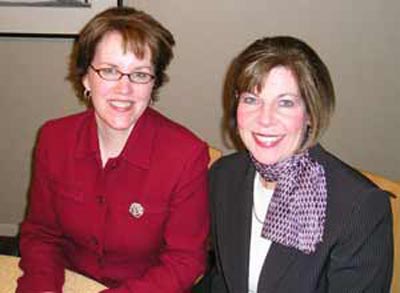 Barb Brown and Margie Flynn



National City Bank was happy too. They were more than willing to hire "the other half of me". Although they had two separate jobs it soon became one and they worked as a job share for the next six and a half years. "There was never a corporate decision to make it job sharing, it just evolved out of necessity and practicality."

They were promoted three times together until both became Vice Presidents of Corporate Communication.

They reached a point that they knew they were not going to be able to grow. "Senior Vice Presidents in a job share did not seem realistic. I credit Barb; she chose to leave National City. She told me we could do it and we did."

Their boss, Mary Griffith and National City Bank became their first client and Brown Flynn was created.

Margie is married to Danny and has three boys ("Larry, Curly and Moe", she laughs.) There real names are Patrick (18), Ryan (16) and Kyle (13).

The Brown and Flynn kids



She is very involved in non-profit organizations. She supports Beaumont High School and sits on the boards of Shoes and Clothes for Kids and St. Martin de Pores.

She is a past president of the Leadership Cleveland Class (2004) and a member of a multitude of organizations. "It takes a lot of juggling."

She describes Danny as a "wonderful, supportive husband" and says her children never regretted her working or the hours she put in. "They know the value. Kyle will often ask me if I am going to a business meeting or a Giving Back meeting. The kids really understand."

Her boys are all involved in community service and are active in the Labre Ministry program through St. Ignatius High School. Labre deals with the community and the specific needs of the homeless.

Margie works out whenever possible and makes her kids and family her priority. When and if, there is time she enjoys leisurely reading but "there is seldom time for that." All three of her boys are involved in sports and she goes to their events to "cheer them on."

"Someday I will have time for crafts and things - which I love. I will do that later, I think."

As a child Margie lived in various parts of the world including places like Ireland and India. "I only remember some of it though because I was very young." She does remember things like the poverty of India and is glad that her children do not have to experience that. "They haven't seen the poverty I've seen, but they are at schools that require community service and they enthusiastically take part in that."

"My desire is to insure my kids go to college and get a good education. Then maybe I will be able to spend more down time - part in Cleveland and part in a warmer climate. Ideally I will always be involved in some aspect of Brown Flynn and will always be volunteering or giving back in some way. I am just not the type of person to sit home."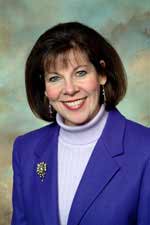 Margie has a special affinity for angels and a firm belief in the power of faith guiding her life and her future. "Without that I would be completely void. There would be a huge hole in my personal and professional life. Angels guide me."
Margie knows that whatever the challenge if she digs deep and draws on her faith she will get through it and will move on to a better time.
Margie says she will never forget the final words her father said to her "Don't ever lose your faith - it's what will get you through." It is obvious to anyone that meets her that she lives by those words.
She is a kind woman who understands that being successful in business does not preclude honesty and fairness.
Profiled by Debbie Hanson



Do you know somebody with an interesting story to tell?
E-Mail us at:
profiles@ClevelandWomen.Com






---
Top of Page
Back to Profiles of Cleveland Women and Girls
Brown Flynn combined Profile
Barb Brown Profile