Books for
Cleveland Women
Like to Read? Like to get books for Free?
Become a book reviewer for ClevelandWomen.Com
---
Life's Daily Treasure:
366 Doses of Hope, Optimism,Personal Growth and Encouragement
by Richard V Battle



Click image below for more info or to buy from Amazon





Life can be hard. It seems like the last few years have been especially difficult with the pandemic and other factors. Even when there are not tragedies or disasters, as the author says, "Life can be a daily grind, discouraging the pursuit of one's dreams and the belief in humanity's goodness."

So the author Richard V. Battle, who is also a motivational speaker and trainer, wrote Life's Daily Treasure to provide encouragement and positive messages in the form of 366 daily doses of Hope, Optimism, Personal Growth and Encouragement. HOPE.

He says the book is part almanac, historic celebration, personal journal and trivia - and all inspirational.

Read our review of Life's Daily Treasure


---
Punched, Kicked, Spat On, and Sometimes Thanked:
Memoirs of a TV News Reporter
by Paul Orlousky






Cleveland TV viewers are undoubtedly familiar with Paul Orlousky - known as Orlo to most. After all he worked in broadcasting for over 50 years, landing in Cleveland on WEWS TV (Channel 5) in 1981. For the next 38 years he was a fixture on nightly Cleveland TV newscasts on Channels 5, 3 and 19.

As an "aggressive" reporter, Orlousky was involved in many of the major stories that happened in Cleveland during the past 4 decades. This book gives an insider's look at many of them. Cleveland viewers will recognize the names such as Dorothy Fuldheim, Dick Feagler, Albert Belle, John Demjanjuk, Jim Trafficant, Dennis Kucinich and others.

Read our review of Punched, Kicked, Spat On, and Sometimes Thanked.
---
My Ticket to Ride
By Janice Mitchell

In 1964 as Beatlemania swept the US and world a Cleveland Heights teen from a troubled family falls "in love" with the Beatles. She buys every record, magazine and tchotcke she can. She dreams of meeting them and moving to London to be with them. Probably the same dream as thousands of young girls at the time, right? But this girl went beyond the dreaming stage.

The full title of the book is My Ticket to Ride: How I Ran Away to England to Meet the Beatles and Got Rock and Roll Banned in Cleveland (A True Story from 1964) and that's exactly what happened. It's an amazing story!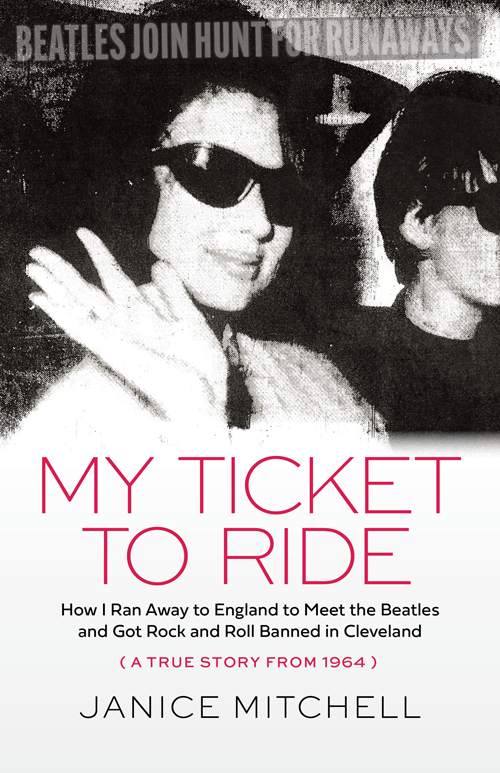 Read our review and more of Ticket to Ride.
---


How to Marry a Mensch
The Love Coach's Guide to Finding Your Mate
by Robin Gorman Newman

Let's Visit Rome
The Adventures of Bella & Harry
For ages 5-9 by Lisa Manzione

Win, Place, or Die (a Milan Jacovich Mystery)
By Les Roberts

E-Patients Live Longer:
The Complete Guide to Managing Health Care Using Technology
By Nancy B. Finn

The Gordonston Ladies Dog Walking Club
By Duncan Whitehead

Cleveland Christmas Memories: Looking Back at Holidays Past
By Gail Ghetia Bellamy

Beyond the Rice Paddies
By Linda West (Tran Thi Bach Yen Oanh)

The Visitor's Guide to American Gardens:
Garden Walks, Garden Talks, Garden Events
By Jo Ellen Meyers Sharp

Whiskey Island (a Milan Jacovich Mystery)
By Les Roberts

Edgar Allan Poe - Selected Shorts
Performed by Symphony Space

The Cleveland Creep (a Milan Jacovich Mystery)
By Les Roberts

Pass the Nuts
By Cleveland Sports Writer Dan Coughlin

Lunchmeat & Life Lessons
Sharing a Butcher's Wisdom

Skinny Bitch Bun in the Oven
A Gutsy Guide to Becoming One Hot (and Healthy) Mother

Senior Smart Puzzles
By Lindy McClean

I Remember Singing: A Boy Survives the Holocaust
By Arielle A. Aaron

It's Not My Stepkids--It's Their Mom!
By Karon Phillips Goodman

Cleveland Slovaks - Images of America
By John T. Sabo

Life Gets Better: The Unexpected Pleasures of Growing Older
By Wendy Lustbader and reviewed by Debbie Hanson

Cleveland Czechs - Images of America
By John T. Sabo

Crazy, with the papers to prove it
By Cleveland Sports Writer Dan Coughlin

Hotel on the Corner of Bitter and Sweet by Jamie Ford
Reviewed by Jean Walsh

Island Girl by Lynda Simmons
If you know or care about someone with Alzheimer's this will either be the best or worse book you've ever read.

Love Finds You in Sugarcreek Ohio
By Serena B. Miller

Bill Warrington's Last Chance
A Novel by James King

The Midwife
A Memoir of Birth, Joy, and Hard Times

Doggin' Cleveland: The 50 Best Places To Hike With Your Dog In Northeast Ohio
By Doug Gelbert (book review)

God Never Blinks - 50 Lessons for Life's Little Detours
by Regina Brett

Breastfeeding Shouldn't Suck!
And some other things you should know about babies

There's no crying in baseball
Dottie Wiltse Collins: Strikeout Queen of the All-American Girls Professional Baseball League

Creative Computer Crafts
50 Fun and Useful Products You Can Make with Any Inkjet Printer

Cooking around the Calendar with Kids
Recipes, activities and fun to share with the entire family all year round

Love You More Than You Know
Mothers' Stories about sending their sons & daughters to war
by Janie Reinart and Mary Anne Mayer

The Chic Entrepreneur: Put Your Business in Higher Heels
by Elizabeth W. Gordon

Big Chuck! by Chuck Schodwoski with Tom Feran
My Favorite Stories from 47 Years on Cleveland TV

Smart Man Hunting by Liz H. Kelly
A Fast-Track Dating Guide for Finding Mr. Right

Milan Jacovich is back!
King of the Holly Hop by Les Roberts

Make Money, Not Excuses
Financial advice for Women By Jean Chatzky

Truth and Justice for Fun and Profit
Collected Reporting by Michael Heaton

The Yiddish Policemen's Union
By Michael Chabon

Emily Dickinson Interview
What if she were alive today?

In Search of Dorothy by David Anthony
What if Oz wasn't a dream?

Cleveland Rock & Roll Memories
By Carlo Wolff

Scrap City by Paul Gambino
Scrapbooking for Urban Divas and Small Town Rebels

Push Not the River
By James Conroyd Martin

Rosie John Doesn't Live Here Anymore
By Tom Begert-Clark

Woof-Man:
A Woman's Guide to her Man's Inner Canine
by Kim Gordon with Illustrations by Jillian Slater

Golden Girl: How Natalie Coughlin Fought Back,
Challenged Conventional Wisdom, and Became America's Olympic Champion
by Michael Silver

A Round-Heeled Woman:
My Late-Life Adventures in Sex and Romance
by Jane Juska

Look what I'm Eating
Book for kids 3-8 to teach good eating

Slovenian-American Cleveland Private Detective
Milan Jacovich stories by Les Roberts

The South Beach Diet Quick & Easy Cookbook
200 delicious recipes ready in 30 minutes or less."

Bear - Heart of a Hero
The story of America's most decorated dog
By Captain Scott Shields and Nancy M. West

100+ Wedding Games
By Joan Wai

Freddy Fights Fat
Book offers help for an overweight child

Life Interrupted - The scoop on being a Young Mom
By Tricia Goyer

Questing Marilyn - In Search of my Holy Grail
By Marilyn Barnicke Belleghem

EATiquette's the Main Course on Dining Etiquette
By David Rothschild

Angry Housewives Eating Bon Bons
By Lorna Landvik

Cleveland Couples:
40 Inspiring Stories of Love & Commitment
By Kathy Dawson





---
What are you Reading?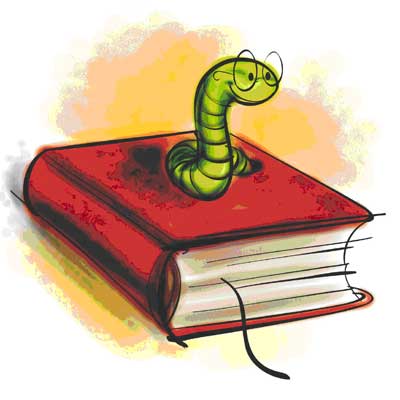 ---
Top of Page
Back to Arts & Culture for Cleveland Women