ClevelandWomen.com
Future Leaders Class of 2008
Cathy Horton Keynote
---
The 2nd annual ClevelandWomen.Com Future Leaders event continued with a powerful keynote address. At the 2007 event, attendee evaluations gave the next speaker sky-high marks. Many commented that they had never met a powerful businesswoman like Cathy Horton.
Cathy Horton agreed to cut her business trip to London short and flew back early to speak to the 2008 class.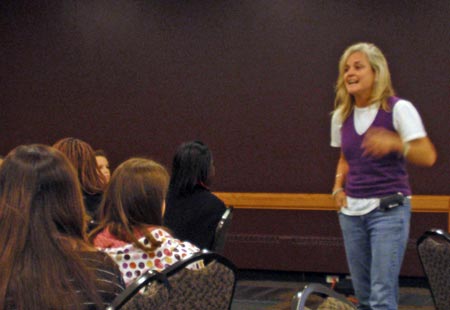 Global Entrepreneur Horton challenged the girls with her business and success focused presentation. Watch the short video below of Cathy Horton telling the ClevelandWomen.Com Future Leaders Class of 2008 that true leaders must ignore the people who say their ideas can't be done. These murderers must be converted or eliminated.
---
---


Cathy Horton told the girls that as future leaders they should be able to grasp the sometimes difficult topics she was presenting.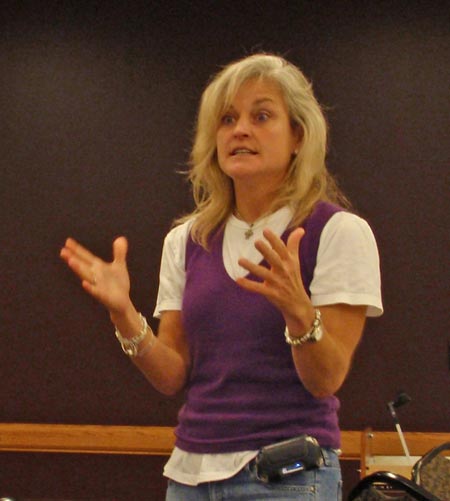 She helped the girls by demonstrating how leadership is like a box of cereal. And how Intellectual Property is like real estate of the mind. See how in the video below.
---
---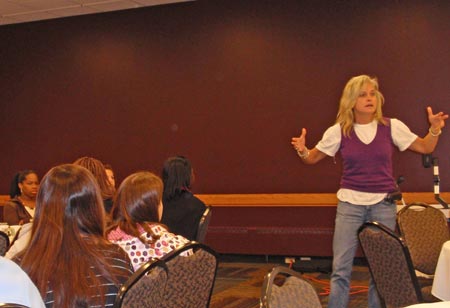 Even the teachers approached Cathy after her presentation to learn more (and ask her to appear at their schools).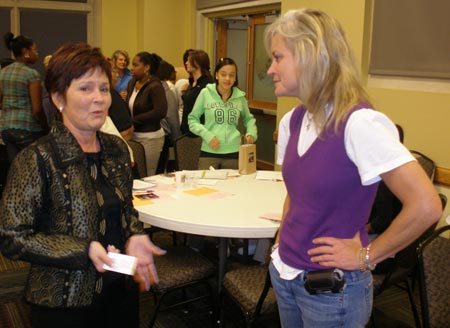 ---

See what happened next (Part 3) at the ClevelandWomen.com Future Leaders Class of 2008 event.
---

Remember you can read advice from Cathy Horton - and ask your own questions - by visiting Ask Cathy.


---

If your school or company would like to participate in the ClevelandWomen.Com Future Leaders program, please contact Debbie at deb@ClevelandWomen.com

---

---
Top of Page


Back to ClevelandWomen.com Future Leaders 2008