Professional Women
Career & Education Advice for Women



Special Sections:


Ask Cathy
Cathy Horton-Panzica on Business & Life

Your Bodacious Career
With Mary Foley

Women in Leadership
With Valarie D. Willis


---

11 Lessons for Successful Women
How to Bust through the Glass Ceiling to Reach their Full Potential

4 Steps to Career Building Speaking Engagements
Want to get paid $5,000 or more for speaking to a room filled with prospective customers, clients, or potential employers?

Cocktail Hour DON'Ts
Don't give your career a case of "alcohol poisoning."

The Chic Entrepreneur: Put Your Business in Higher Heels
by Elizabeth W. Gordon (book review)

Stress-Busters to Help You Sail Through Your Job Search
and Find Success

Breaking the Bamboo Ceiling
Leaving your comfort zone and career offramp/onramp

Find your Dream Job
8 Steps to Find or Create the work you love

Interviewing Skills 101
How to Impress in the job interview

Are Men better Leaders than Women?
Or are Women better than Men?

How to differentiate your business
3 Cleveland Women experts give some advice


---
Archived Events and Information
Elite Women Around The World
Glass-Ceiling Shattering Night for Women
March 8, 2019

Elite Women Around The World® is a global network of individuals, leaders, organizations and businesses coming together with a shared mission of enhancing the economic position of women globally. EWAW celebrated a Glass-Ceiling Shattering Night for Women on Women's International Day March 8, 2019. A diverse group of professional women, and some men, gathered at Landerhaven for presentations, networking and dinner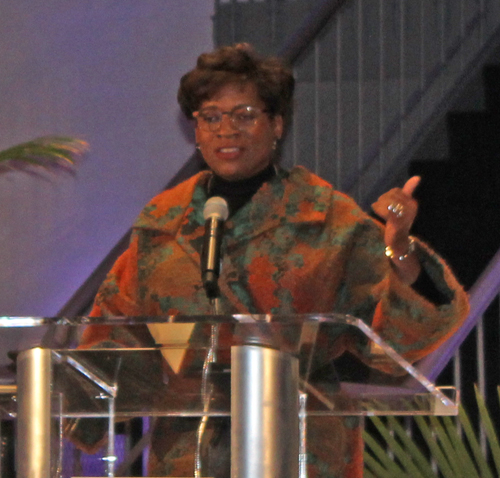 Ohio Supreme Court Justice Melody J. Stewart keynote
See photos and videos of the Glass-Ceiling Shattering Night
---
Diplomacy Begins Here: Women Who Rock the World Summit
June 28, 2018

Global Ties U.S. and its members, in partnership with the U.S. Department of State, are hosting a series of Diplomacy Begins Here Summits across the United States to bring together local, national, and international leaders from the business, government, and nonprofit world. The Cleveland Council on World Affairs (CCWA) celebrated women in leadership in Northeast Ohio through the Diplomacy Begins Here: Women Who Rock the World Summit on Thursday, June 28, at the Drury Plaza Downtown. In partnership with Global Ties U.S. and the U.S. Department of State, CCWA welcomed local leaders in civil society, government, and business, along with leaders in international exchange programming throughout the country, to highlight our region's public diplomacy initiatives and specifically how women have played a key role as Citizen Diplomats.


Women in STEM panelists Dr. Marla Perez-Davis, Feowyn MacKinnon and Dr. Evalyn Gates


See photos and videos of the Women in STEM discussion
---
Can Women have it all?
Cleveland City Club Panelists discuss

Marketing That Drives Revenue For Your Small Business
Katherine Miracle at Ursuline College


Women Changing Cleveland and the World
The Engaging Women's Committee of The Union Club presented "Women Changing Cleveland and the World" How Diverse Female Professionals are Thriving and Contributing to Our Economy and Community. The panel included 4 successful women from 4 different countries and 3 continents.

See more from the Women Changing Cleveland and the World event


---
Global Leadership Mentoring Conference
Elite Women Around The World
September 19, 2013

The Global Leadership Mentoring Conference was produced by Elite Women Around The World to provide a powerful way for individuals to gain professional insight, receive support and expand their network. The program paired them with business executives from various industries in a one-to-one relationship.

Claire Scott Miller, Executive Coach of Corporate Balance Concepts and President at C. Scott Miller & Assoc., gave the Welcome Address titled "Mentoring, Roles and Expectations."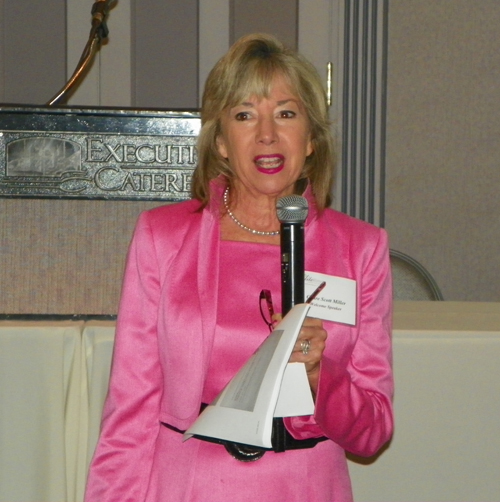 Claire Scott Miller
---
---

---
Top of Page
Back to Resources for Cleveland Women
---